"A woman's perfume tells more about her than her handwriting" – Christian Dior
Hi Loves,
I truly believe the above quote by Christian Dior because perfume is what makes a woman complete even more than her dress or makeup. Reading this quote takes me to my old days when started adapting perfumes and I am very fastidious is selecting the right perfume for me. You can tell I am a perfumista with a particular taste.
All through my life I have used only a very limited amount of perfumes with a certain type of aroma only and that has become a part of my character. My loved ones know me with this type of smell only and they can easily recognize me with my perfume now. That's how I feel every woman should choose their perfume, so that she is remembered with a certain fragrance.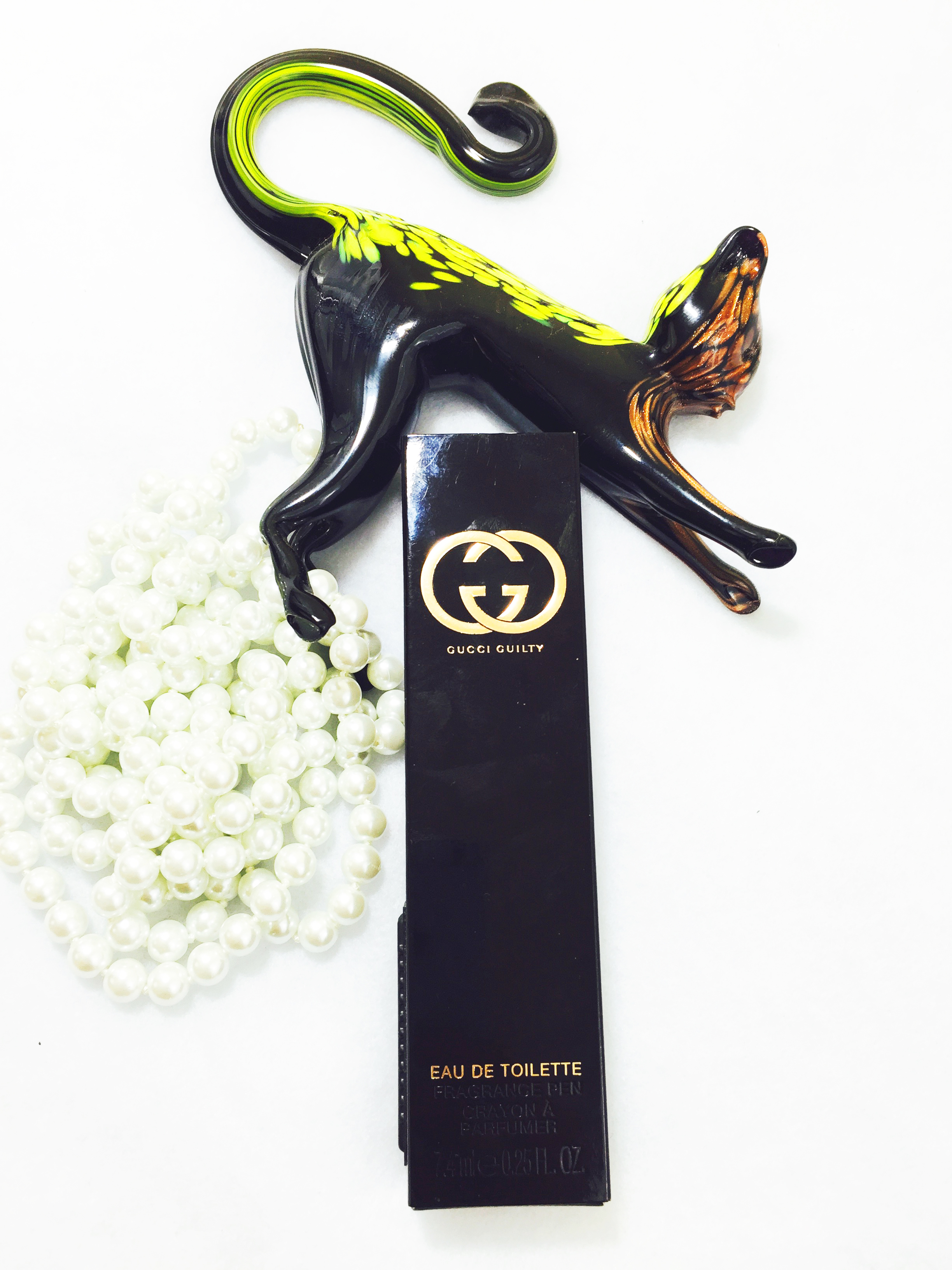 Gucci Guilty is the newest addition to my wardrobe and today I am going to review on this sensual beauty. Before I tell about the perfume I would like to tell you a little about Gucci and their perfume.
Gucci Facts:
Gucci is an Italian luxury brand of fashion and leather goods, part of the Gucci Group, which was founded by Guccio Gucci in Florence in 1921. In 1921, Gucci quickly built a reputation for quality, hiring skilled craftsmen to work in his shop. It is largely thanks to the impressive tenures of two creative directors, Tom Ford and Frida Giannini, that the label has become a fashion superbrand, worn by celebrities, top stylists and fashion leaders. With Alessandro Michele now at the helm, the Italian label has moved away from its former sensual aesthetic, opting instead for exciting and covetable retro-inspired looks.

In 1993 the house of Gucci first launched the Gucci perfume. The perfumes are not Gucci's main business but their selections are a very popular choice among customers all over the world.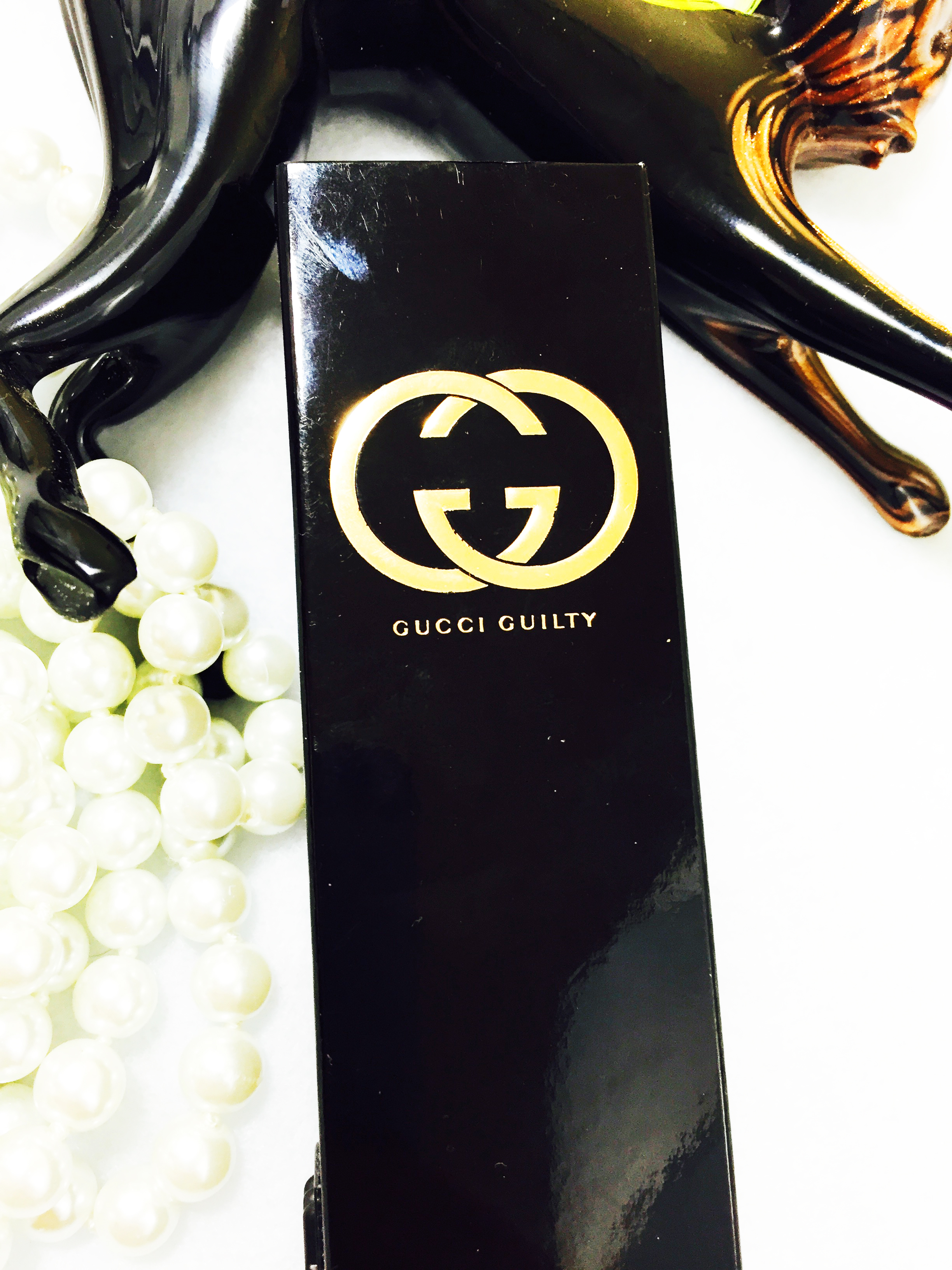 Gucci Guilty Review
I always try a new perfume with a smaller size first to see if it suits me, and then buy a bigger one if I like it. So I bought Gucci guilty as a rollerball of .25 Oz. The packaging is elegant black with the sign and name on it in bright golden. The bottle is equally stylish and sophisticated which will compel you to fall in love with it. Now let's come to the smell.
Although the name Guilty draws an extreme picture, the scent is In fact quite the opposite. It does not have any spice, dust, mystique or burned vanilla. Guilty is light as summer sandals, unoccupied with other peoples opinion and playful as month old kitten. Guilty Girl is polite, smart and well taken care of. It is a girl whose company everyone would enjoy.
The smell starts with a very peppery scent and very citrusy, then it slowly turns into a floral and peachy sweetness. After a few hours, the peachy note amplifies and you can detect a little black current mixed of the musk note.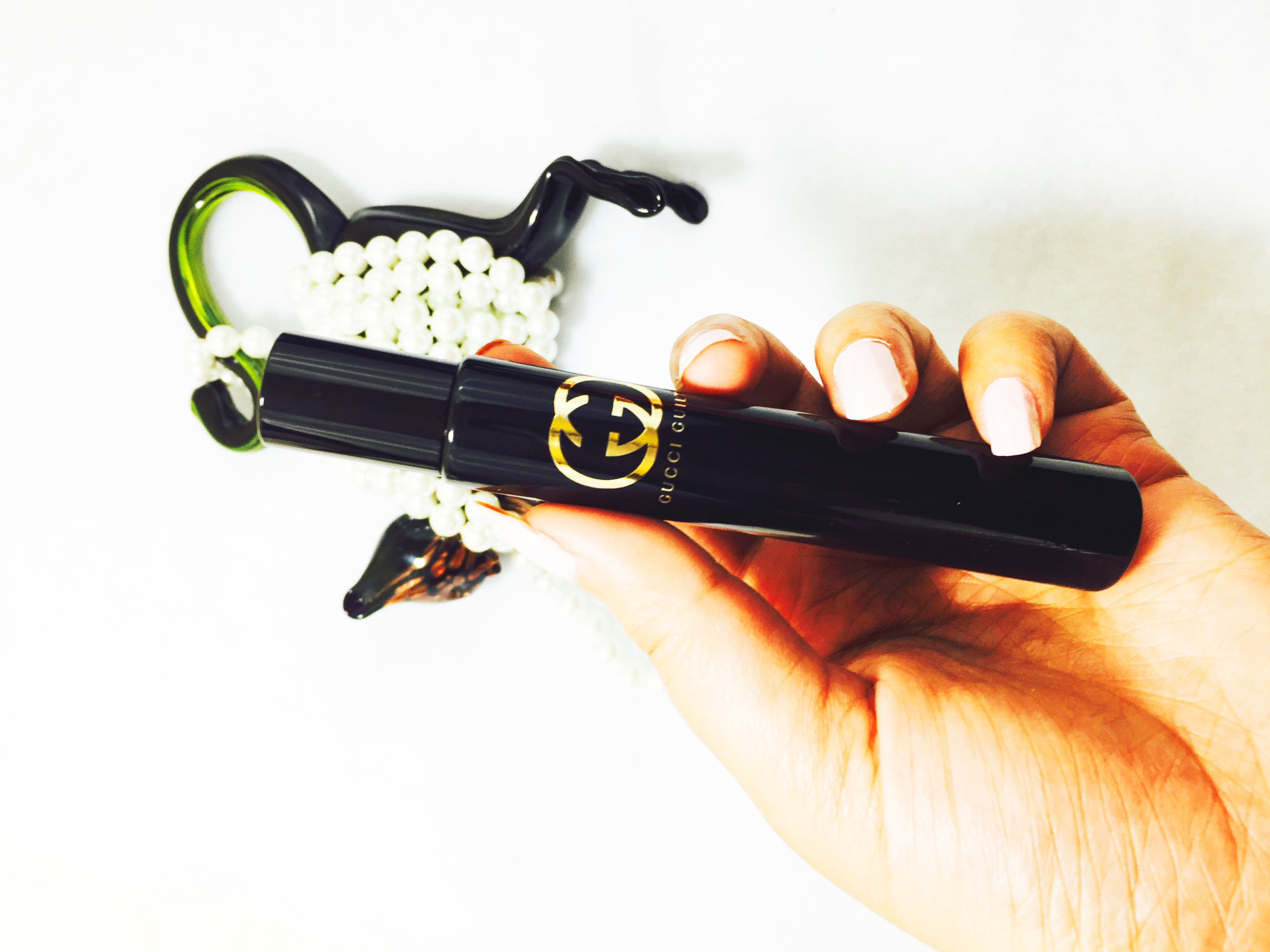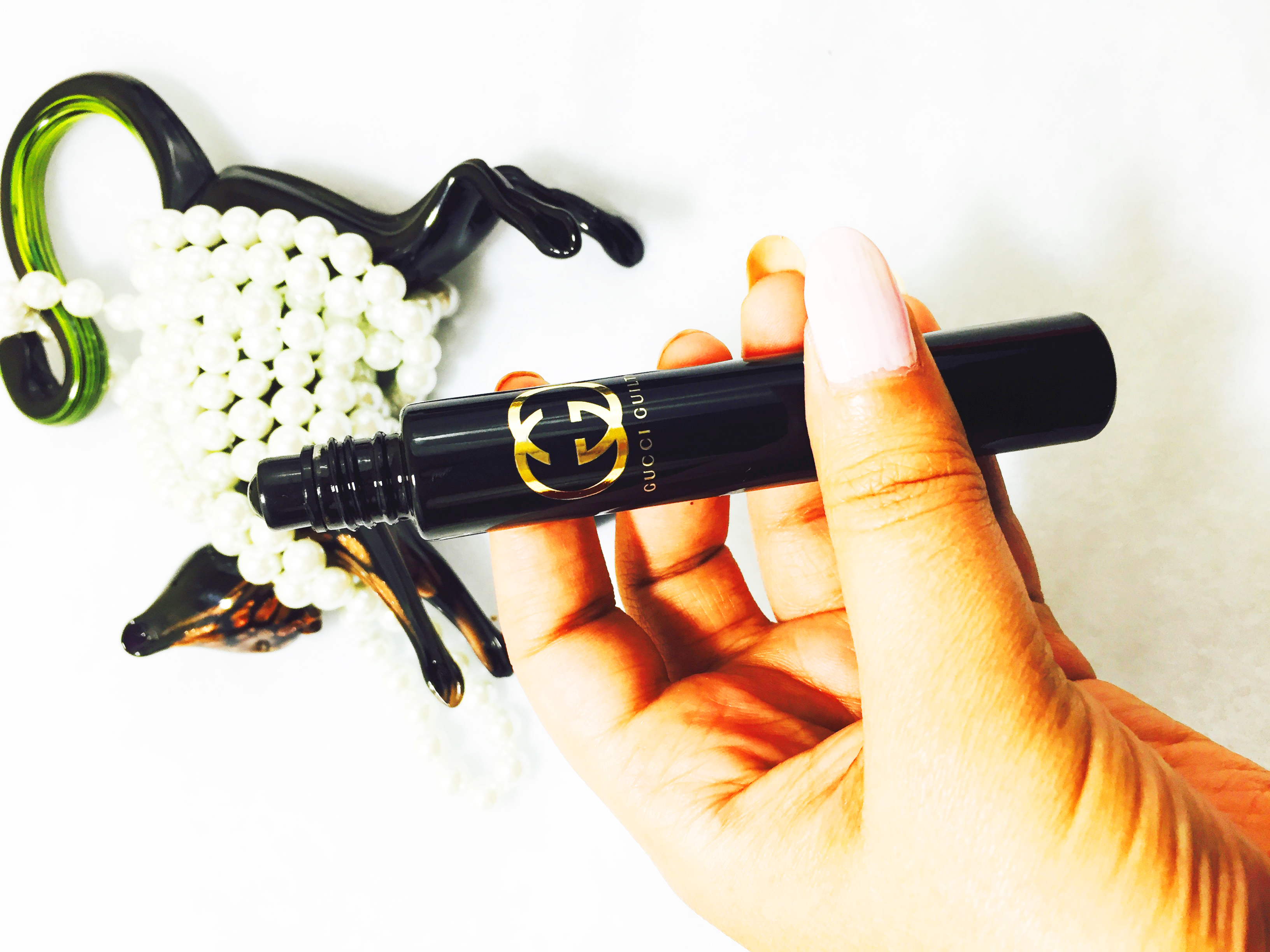 Memory Lane
Words are very hard to describe a perfume, the only way to do it is to close your eyes when you smell it and it should be the first thing that comes to mind or first memory. When I smelled it and closed my eyes, I imagined walking on a sunny day in a small island of Murano, very near to Venice, Italy. It is a gorgeous island famous for their glass work. Narrow paved streets on canal side with all the small store fronts filled with stunning handmade glass sculptures. It was a wonderful journey I experienced in my Europe trip this year, this perfume brought back that memory. To cherish it you will see I took pictures of the perfume with a small cat sculpture made of glass. I brought this in Murano itself and the color of the bottle matches with it too!!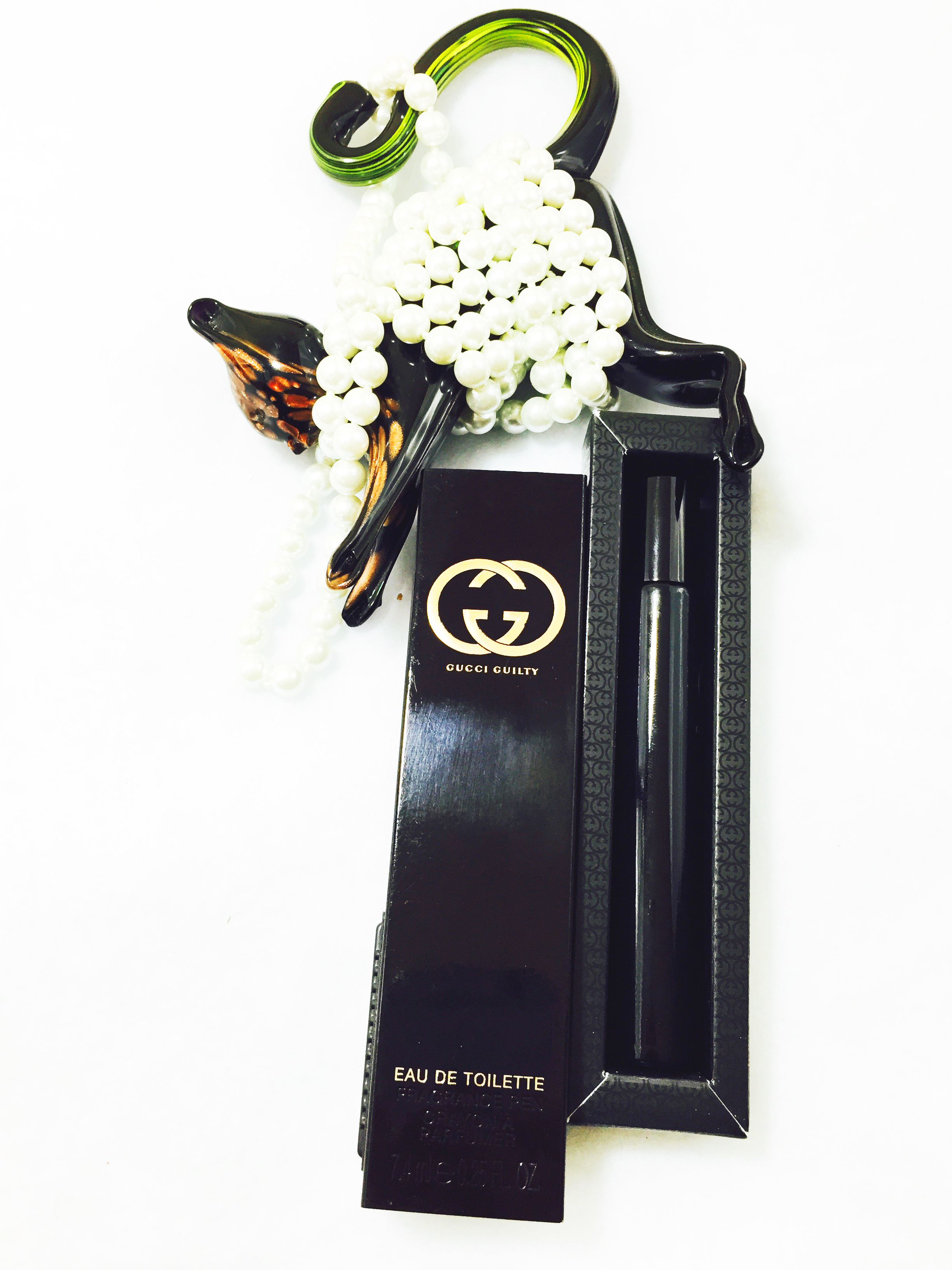 Price and Availability
You can buy this Gucci Guilty rollerball for only 37 CAD or at Sephora or Ulta Beauty. Here is some online links where you can buy:
Sephora: http://www.sephora.com/guilty-travel-spray-P377473?skuId=1819325&icid2=D=c6:recently%20viewed:p273900
Ulta Beauty: http://www.ulta.com/guilty-eau-de-toilette-spray?productId=xlsImpprod4500013
Conclusion
Coming back from my memory lane to finish it I would say I really love the smell. I found it not so long lasting or not very strong smell, so if you are looking for these qualities, then it might not be for you. But I would definitely get the bigger bottle and try it out again. You please try it out too and let me know how you feel in the comments. If you like my post, please give love, comment and subscribe to my newsletter.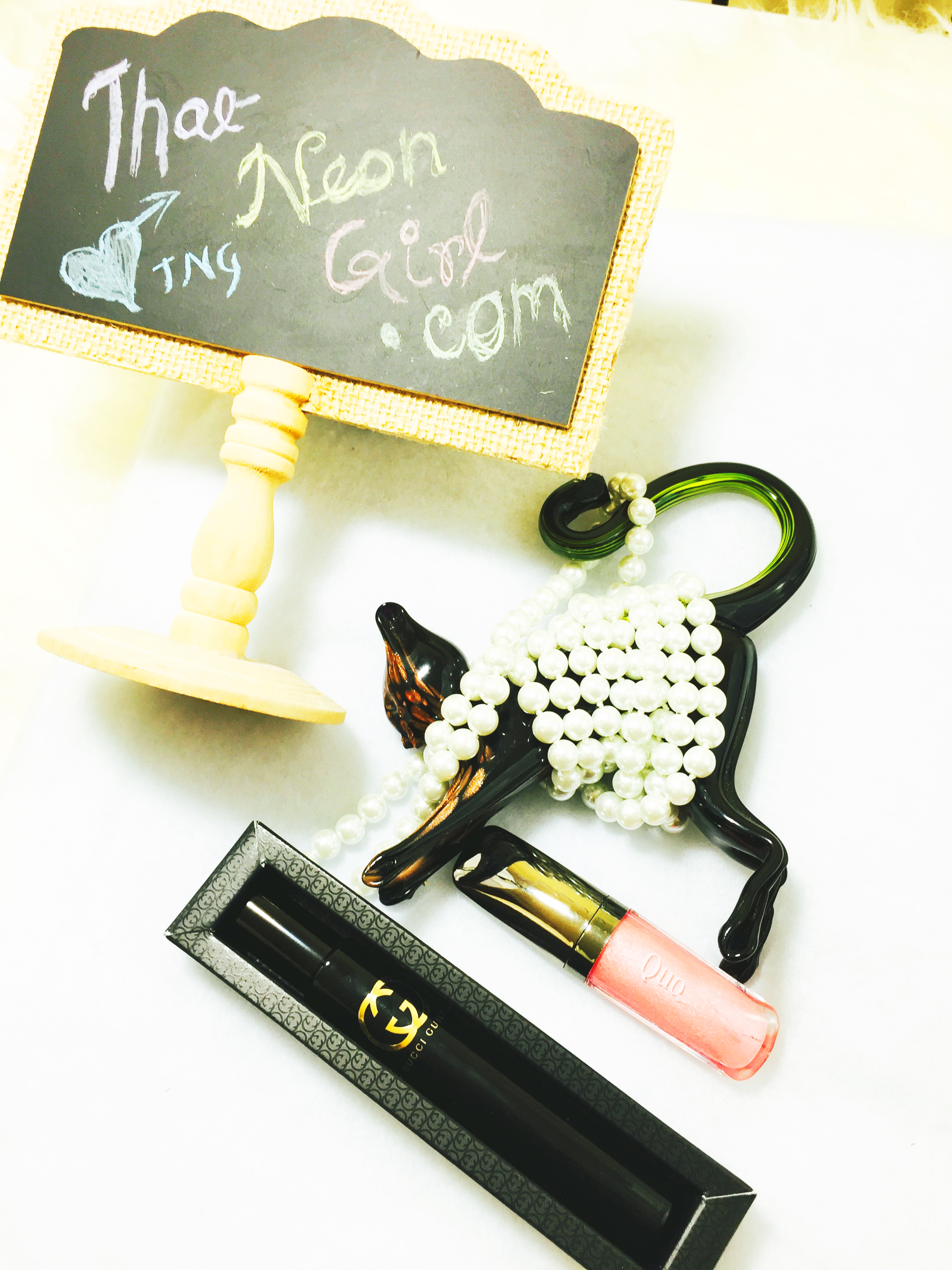 XOXO