When in doubt keep blending
Yes, keep blending that eyeshadow until you look like a hot mess!! So Today I am going to talk about my love for MAC and guide you on how to build your own MAC eyeshadow palette. I don't believe there is a single woman in this earth exists who doesn't know about MAC. So I am going to keep this post short and crisp.
Step aside of the TREND
It's a common trend among all girls to buy an eyeshadow palette which consists of multiple shades. But if you go back and see all your old eye shadow palettes Today, I can guarantee you will find a few shades in every palette which has been not used at all, because you did not like the color that much. A major advantage of MAC eye shadows is they offer you to buy single shades and you can build your own MAC eyeshadow palette (there are other companies who does that too). This allows you to only take those shadows you adore the most and which will give you the most killer looks once you combine. Also it is much cost effective too and you can buy only as per your budget for the day.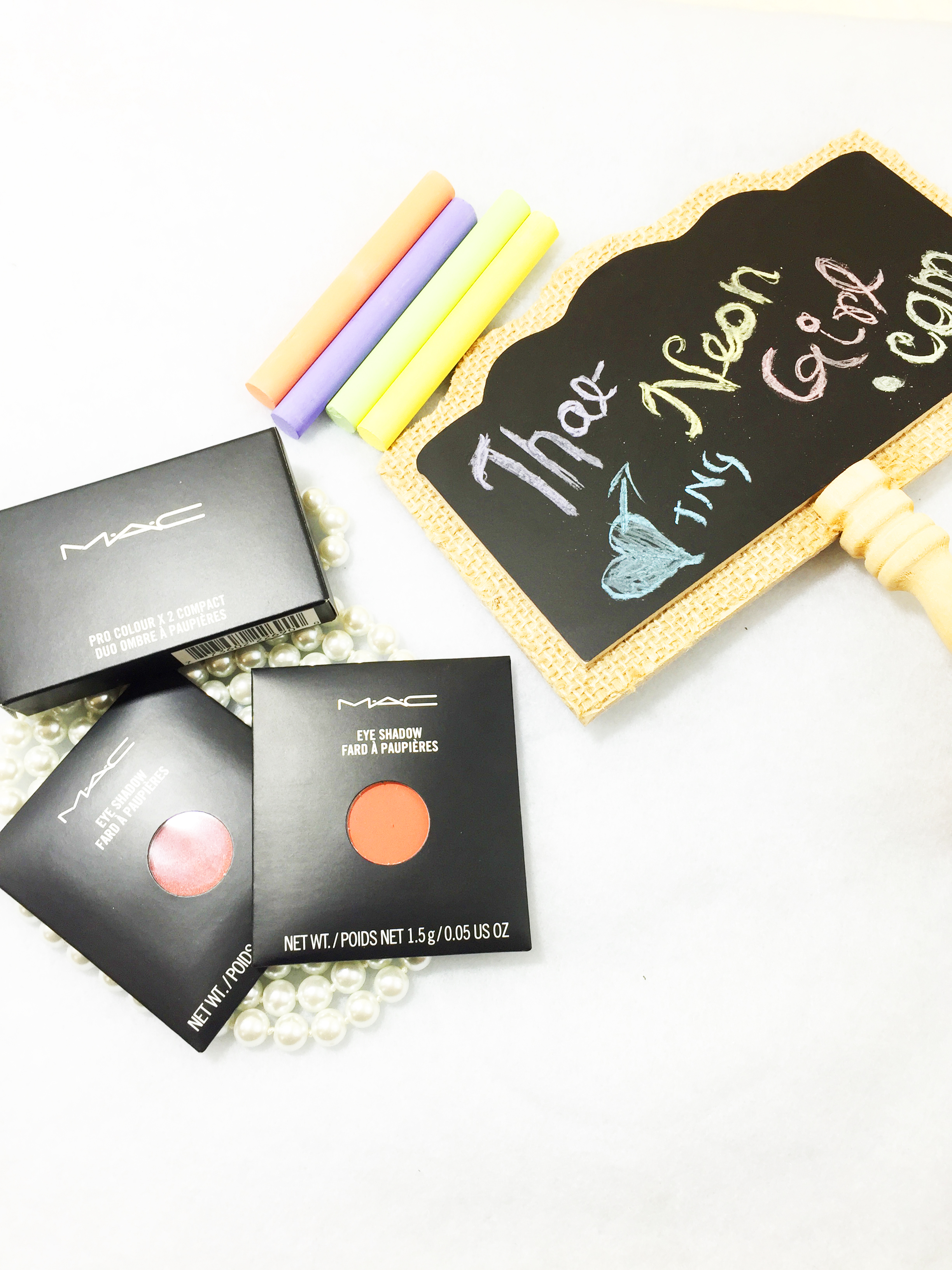 How it works
I am going to tell you about their Customize your palette option. They have shades in different sizes small, medium and large and they offer palettes to hold from 2 to 15 shades of different sizes and a combination of them. So you pick your eyeshadows and your palette size and your own custom MAC eyeshadow palette is ready. How cool is that!! You can customize and buy your palette online too in the link below:
https://www.maccosmetics.ca/customizeyourpalette#cp-small
I will give you one more trick, if you want the palettes under budget, then you can check something like this is Amazon. Then you can just buy the shades at MAC and keep filling your palette.
https://www.amazon.ca/Magnetic-Cosmetics-Eyeshadow-Aluminum-Palette/dp/B00BBCVYR4/ref=sr_1_4?ie=UTF8&qid=1482519681&sr=8-4&keywords=empty+eyeshadow+palette
The MAC world
From the time I stepped in the store, it was like a fairy tale to me. So many vibrant colors all presented in one place really tempted me to buy all of them. But I confined myself and decided to start with specific colors with which I can create a special look.
I finally bought these 2 colors:
MAC Red Brick Eyeshadow

MAC Coppering Eyeshadow
I bought the small size of 1.05 OZ and it generally cost 8 CAD. There was an offer so I got for only 6 CAD each. The palettes start from 6$ ranging to 24$ depending on the size. I bought the 2 shadow small palette for 6$.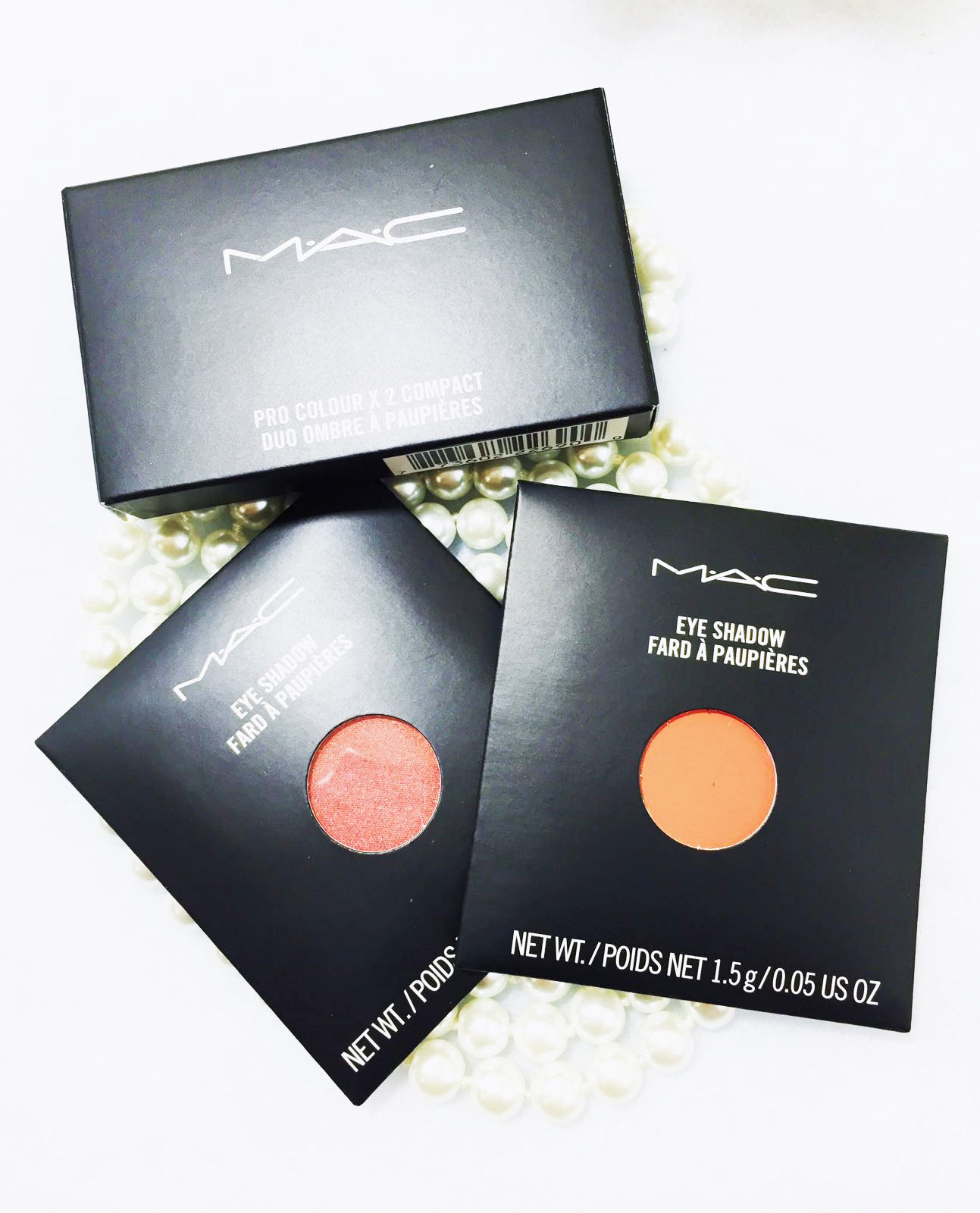 Shade Reviews
MAC Red Brick Eyeshadow
A highly pigmented but gentle orange color that you can use as a base or alone. If you want to create a natural no makeup look, this is the ultimate color you can wish for.
Color – The shade of the color is Orange Red. The color is bright and vibrant with light shade of brown in it. It has a matte finish making it a wonderful base on which you apply some shimmers.
Texture – Unlike drugstore eye shadows, it does not at all feel powdery. It has a very smooth texture, little creamy. If you apply brush, you will notice there is nothing left on the brush, and it does not fall off while applying.
Pigmentation – The pigmentation is awesome. You do not need to apply much, just 1-2 strokes will be sufficient. Apply with a good brush and it blends in seconds!!
Longevity – I have applied and kept for 6-7 hours and it stayed the same without fading. Exposure to outside weather – hot or cold does not affect much. Use it with a primer which will give the best longevity.
Looks – As I told this works as a great base color on which you can put a glossier or shimmering shade. The Coppering Eyeshadow I bought works wonders with it. Apply it all over the eye lid as a base and then you can apply 1 or 2 shades on top of it. MAC has a lot of shades in Coral/Orange tone which you can play around to get the perfect look.
Link: https://www.maccosmetics.ca/product/13840/907/products/makeup/eyes/shadow/eye-shadow-pro-palette-refill-pan#/shade/Red_Brick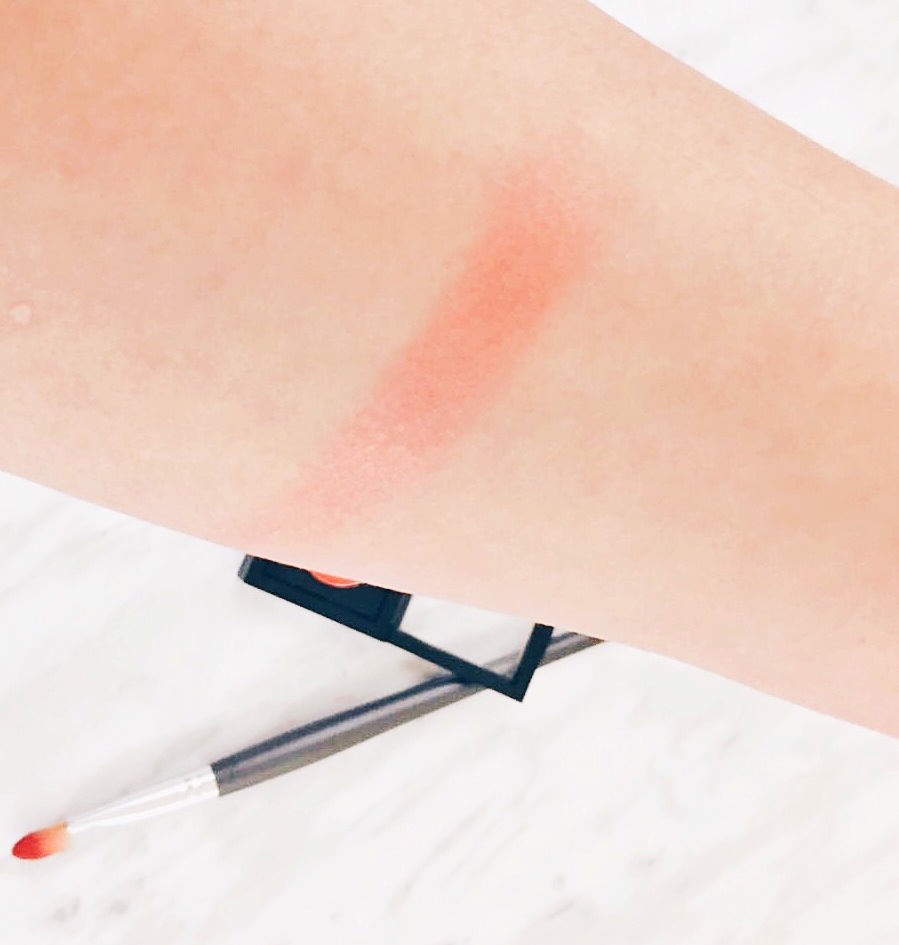 MAC Coppering Eye shadow
This color itself stands for its beauty. Highly pigmented copper with lots of shimmer. It is also known as the Veluxe Pearl. You can use it as a day time or night time makeup.
Color – It's a medium-dark, red-toned brown with a soft, frosted finish. It has a lot of shimmer. It will work great on any matte finish base shades making the perfect combination.
Texture – The texture is very smooth and it blends with ease. There is very minimal fallout.
Pigmentation – This is highly pigmented. You do not need to use much and in 1 heavy stroke you will see the color. It is not too shimmery and gives an immense depth to the eye.
Longevity – Again I have applied and kept for 6-7 hours and it stayed almost the same. You might see a little fade in the shimmer after long use but overall it's much better than other shimmery shadows I have used of other brands.
Looks – You can create a dark brown Smokey eye with a brown or orange base and Coppering on the outer V of the eye. It goes perfectly with warm browns, greens and purples giving it a beautiful contrast. You can play around with dark purple or plum too and I believe they would give a wonderful look too.
Link: https://www.maccosmetics.ca/product/13840/907/products/makeup/eyes/shadow/eye-shadow-pro-palette-refill-pan#/shade/Coppering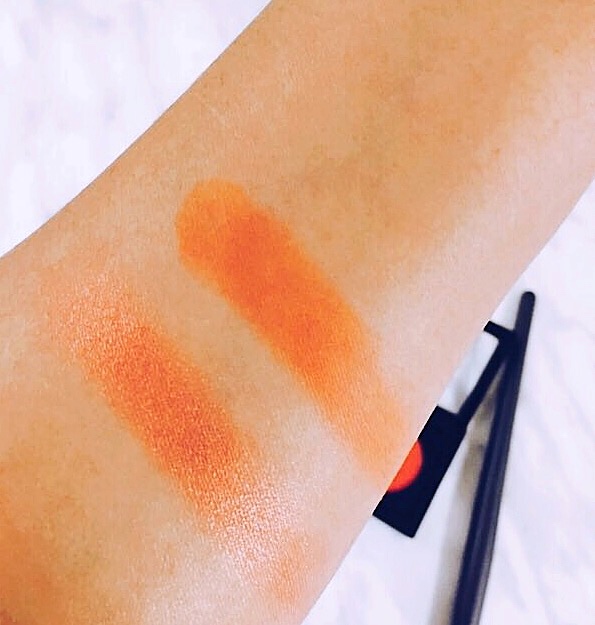 Conclusion
I will give these 2 palettes 4.8/5 cause apart from the pigments and colors (which I am highly satisfied), they have minimum fall outs. They stay for quite long time and has a smooth texture. You must use a good brush and a primer to get the most of it. I am going to buy many of these single eyeshadows and write reviews soon with my own custom palette.
I hope by reading this post you have got essential tips to build your own MAC eyeshadow palette. You can also read my other eyeshadow reviews here. If you liked it, please hit the Love button, comment and subscribe to my newsletter to get all my blog posts right to your inbox. Also don't forget to follow me in Facebook, Instagram and Twitter.
I wish all of you and your family a Merry Christmas and happy Holidays. Have fun!!
XOXO