I believe that all women are pretty without makeup and can be pretty powerful with the right makeup – Bobbi Brown
Hi Loves,
How are you all doing? I wish all of you and your family Merry Christmas and Happy Holidays! Hope you all spent some wonderful time with your family in the holidays.  So while enjoying the holidays I thought to review on the most essential make-up product almost every girl have  – Foundation. A good foundation is really a life saver for all girls. The above quote by Bobbi Brown is true, if you feel you have perfect skin color you don't need to put a foundation but now-a-days a foundation is not used to make your face look fairer..it's used for make your skin look natural and powerful.
The Common Myth
One mistake which a lot of girls make and which I also made in my starting days was to just go to Sephora and pick up a foundation from a good company without seeing if that matches my skin tone or not. It's very important to chose your foundation strictly that matches your skin tone. So next time you go to buy foundation talk to the people at the store and ask help to choose the correct one.
So today I am going to present you with Bobbi Brown Skin Foundation Review and Swatches. After spending a lot of time and money I nearly gave up on foundation . Sometime I chose full coverage foundation that make my skin appears heavy, sometime cakey. Then finally I met my life saver foundation . Being a brand name bb really has a lot to offer.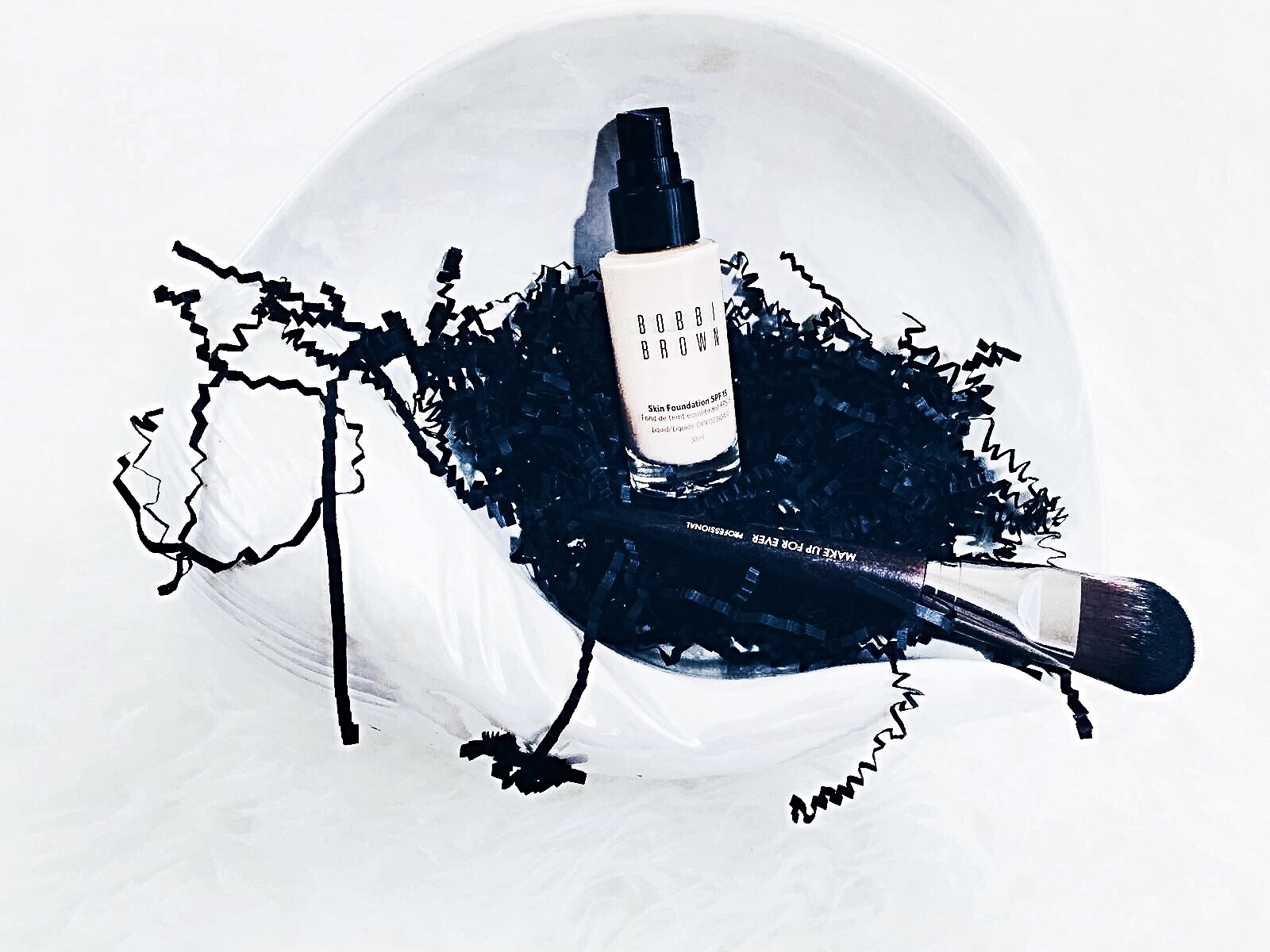 BB For ALL
Bobbi Brown offers foundation for the below types of skin tones so you must research the perfect one based on the skin tone you have:
Normal
Dry
Extra Dry
Oily
Then they offer different types of foundation:
Liquid
Stick
Compact
Powder
SPF
Once you choose your type then there are different types of shade which you can choose based on your skin tone.
I have a dry sensitive skin with a medium skin tone, I chose the below mentioned foundation and shade which I am going to Review Today:
Product: Skin Foundation SPF 15
Shade: Natural 4 

Product description

A truly modern foundation that offers invisible, weightless coverage that looks like skin, not makeup (it's no wonder it's a bestseller). This long-wearing perfectly balanced formula evens skin tone, minimizes the appearance of pores, and conceals imperfections. Its hydrating technology leaves skin feeling cushioned, comfortable, and clean- skin looks like itself, only perfected. The shade I chose is Olive Beige with neutral undertones.

Texture
Since it is a liquid foundation, so it is a little watery but thick enough that it sticks to the face. Only 2 pumps should be enough for your face. Always use a good brush to apply. I use the Make Up Professional Brush no 108 which I find the best for applying foundation. Do not use blender with this as the sponge will absorb some of the liquid. However with a brush the creamy texture blends easily leaving  the skin with a natural yet polished finish.
Coverage
This has a sheer to medium coverage and gives a true skin look. Just one layer should be sufficient but if you want to conceal acne or blemishes, you can use two layers. It does not form cake even when built up. Use a moisturizer before applying best with some SPF. This has SPF 15 which gives quite good protection from the sun too. And it does not feel heavy and creasy, yet my skin does not feel tight with it either.
Longevity

If you use it with a primer and powder it can easily last 7-8 hours. Other foundations I use, used to slip off my face after 5 hours and used to patch up in areas. With this you won't ever notice these issues.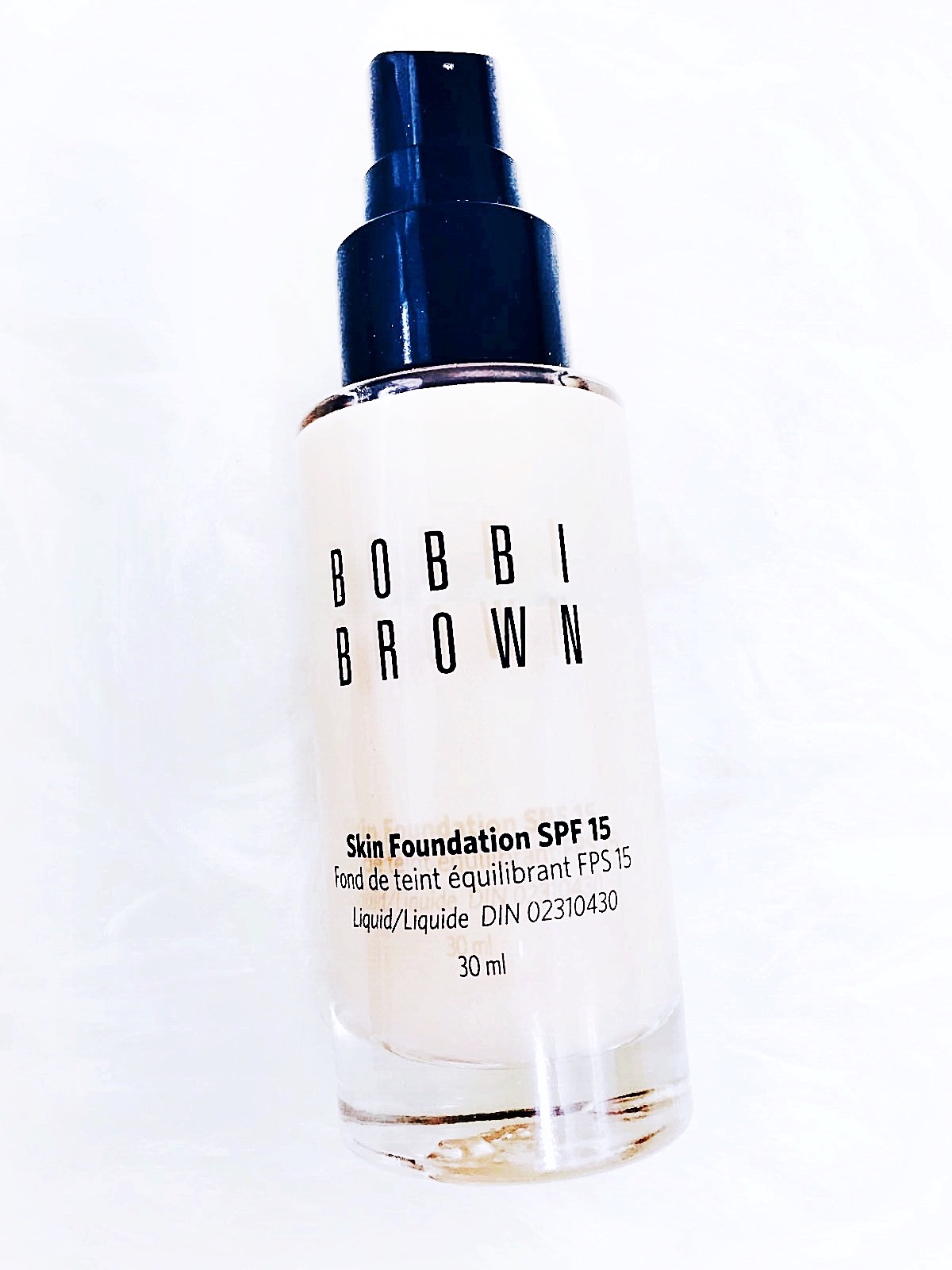 My Experience
I have very sensitive skin but Bobbi Brown's Skin Foundation SPF 15 is so gentle so I do not break out and it looks really natural.  This does not have any sweet fragrance and I am very fine with that.  Overall this is a beautiful foundation, never sticky or cakey and makes your face FLAWLESS. I highly recommend this Bobbi Brown foundation for people with dry medium toned skin complexions.
See the swatches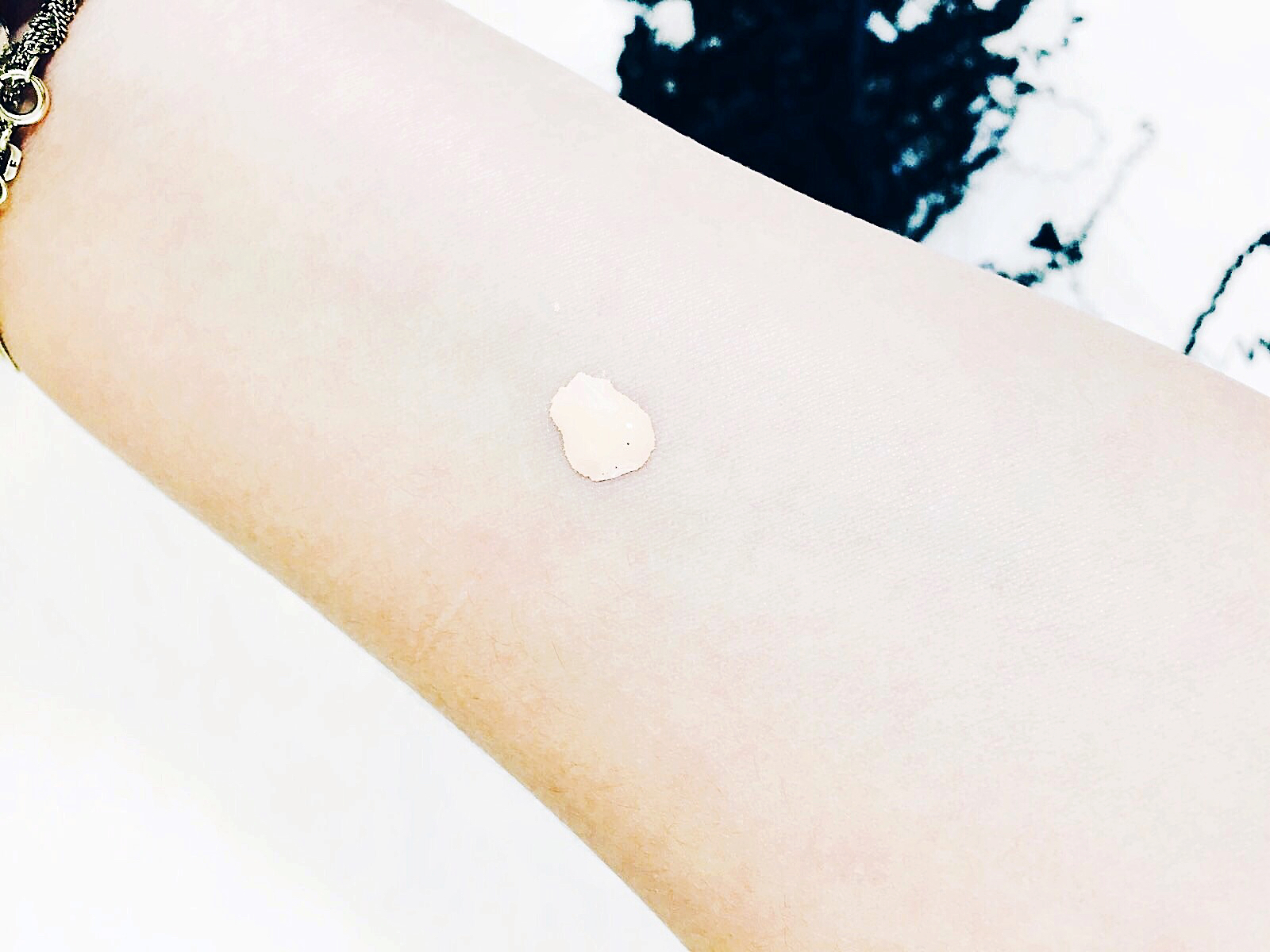 Price and Availability
Price:- This comes in 30 ml bottle and the price is priced around 60 CAD.
Availability :- It should be available in all major cosmetics stores. You can try in Sephora. The link is given below:
http://www.sephora.com/skin-foundation-spf-15-P270551
Pros
Long lasting

Easy to blend

Helps to look fresh and natural

Good for everyday use

You don't need too much product
Cons
After long exposure to hot weather the T Zone looks a little shiny

Does not work great with oily skin and need to apply powder
Rating
4.5/5 (cause I am choosy!!)
I hope you liked my Bobbi Brown Skin Foundation Review and Swatches and I was able to give you enough information to guide you in buying one. If you have any confusions or questions on which one to buy free to ask in the comments and I definitely help you out. I have a lot of other foundations I use and I will write reviews of them too soon and may be do some comparisons too. If you want try some great eye-shadows to complete the look you can read my Eye-shadow posts of MAC and Urban Decay Naked3. If you liked this post, please hit the Love button, comment and subscribe to my newsletter to get all my blog posts right to your inbox. Also don't forget to follow me in Facebook, Instagram and Twitter.   
XOXO