E.L.F. Eye-shadow palette – Let the colors speak
"Colors Speak Louder than Words"
Hi Loves,
Sorry I have been little MIA in the last week due to cold and long weekend but I am back now. Today I am going talk about COLORS. There is a quote from Essie "There is no beauty without colors". There are a lot of people who say a natural look is the best which I definitely agree but I also believe a little color on it makes it more stunning. I love colors, not a specific one, I love them all be it natural, matte, glossy, satin everything. Specifically when it comes to eye-shadows, I really want to try out all diverse colors and see how I look. So I love to have a big eye-shadow palette where I have vast lot of options to choose from.
The More colors the Better
When I talk about large eye-shadow palettes with enormous quantity of vivid striking colors, the brand that comes to mind is always E.L.F. They make the most vibrant eye-shadows with bigger palettes having a mix of matte, natural and glossy shades. And to put a cherry on that, their prices are so affordable. Getting a 100 or 144 shade palette in the price they give is an absolute bargain.
A little info on E.L.F.
Before I start going to the review let me talk a little bit about the company. e.l.f. Beauty, Inc. develops, markets, and sells cosmetic and beauty products for eyes, lips, face, and skin care, as well as kits and beauty tools. Its eye makeup products comprise eyeshadows, eyeliners, mascara and eyelashes, and eyebrow grooming products; lip care products include lipsticks, glosses, and liners; and face makeup products consist of foundation products, primers, blushes, powders, concealers, bronzers, tinted moisturizers, shimmers, and luminizers. The company sells its products through direct-to-consumer channels, which include e-commerce, e.l.f. stores, and other retail stores in the United States; and international primarily through distributors. As of August 2016, it operated 9 stores in the New York metro area. The company was formerly known as J.A. Cosmetics Holdings, Inc. and changed its name to e.l.f. Beauty, Inc. in April 2016. e.l.f. Beauty, Inc. was founded in 2004 and is based in Oakland, California.

E.L.F. Eye-shadow palette – Let the colors speak
I bought this E.L.F 100 piece eye-shadow palette from Amazon because I was in need of additional colors for my eyes. The price was the cheapest here and shipping was fast. This palette has everything you'll ever need to move from dark and Smokey eyes to fresh, bright ones to totally fun and funky looks. It comes with a mirror and 2 double-sided eye-shadow applicators. Here is my review on the Pros and Cons along with how you can overcome the Cons.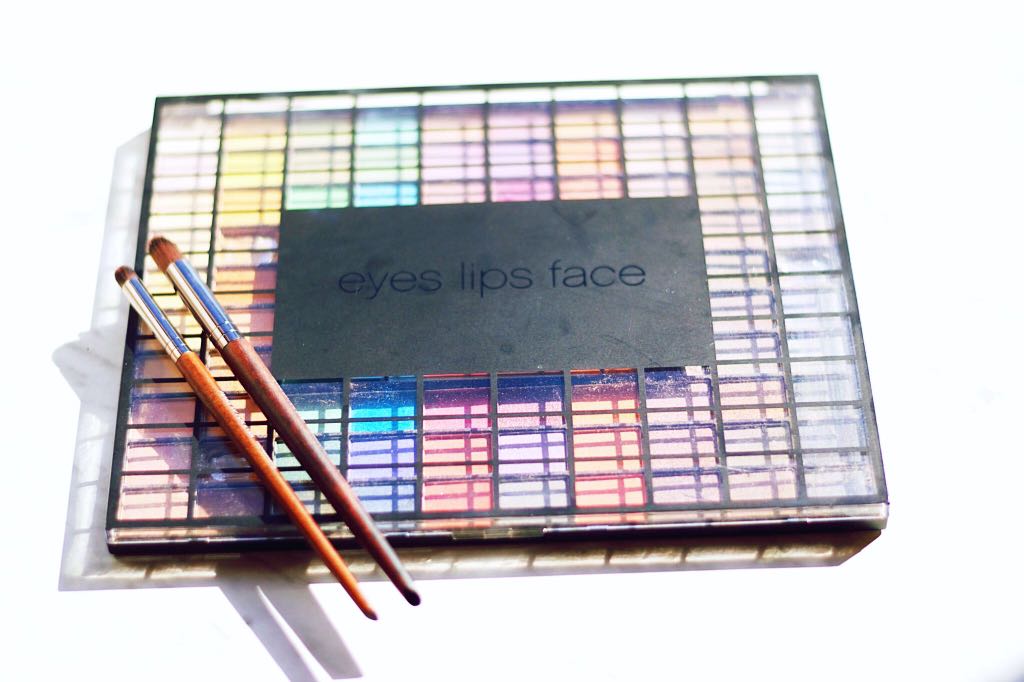 The PROS
The colors are extremely bright, vibrant and bold with a lot of options to choose from. Versatility and diversity is evident from the shade selection. You will most probably find every shade, more or less, complying with your demands.

The prices are unbeatable and the quality is much better compared to other drug store eye shadows which are sold at the same price.

The texture of the shadows are pretty smooth and they stay on my eye quite a good amount of time.

As a blogger I really need to play with the eye-shadows to create different looks and this is perfect for that purpose. If you are starting to adapt to eye shadows or you are trying to practice as a blogger or beautician to create different looks, then this is THE PERFECT product.

The packaging is attractive with clear cover that allows to see the colors through the packaging.

The palette contains great variation in finish of eye shades; some shades are matte, some are satin and few are shimmery, but the different thing is the presence of a few marble textured eye shadows.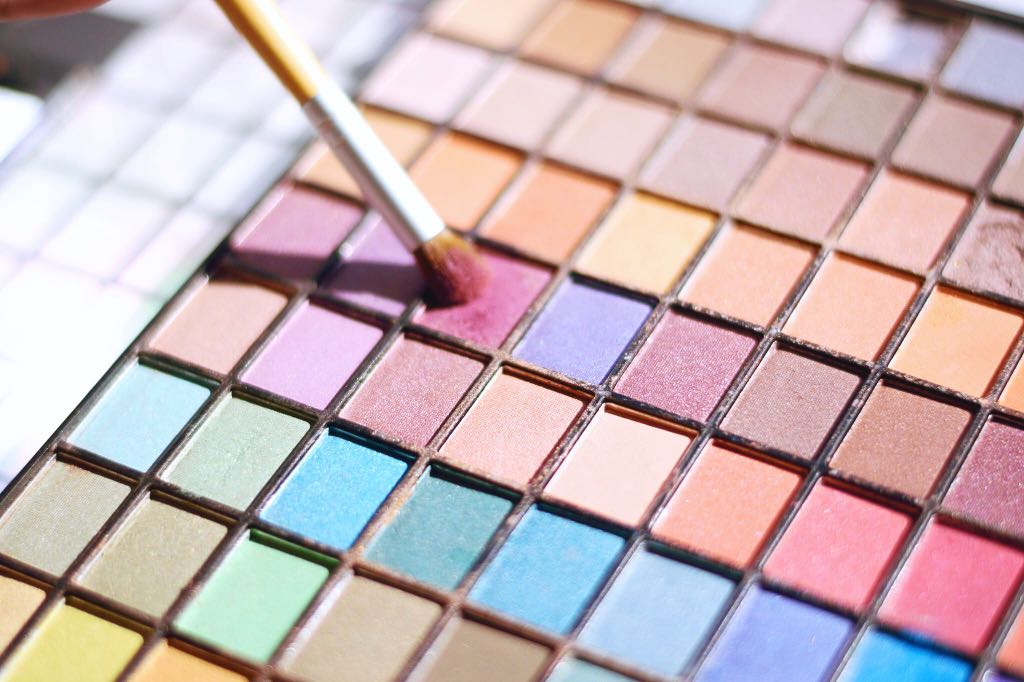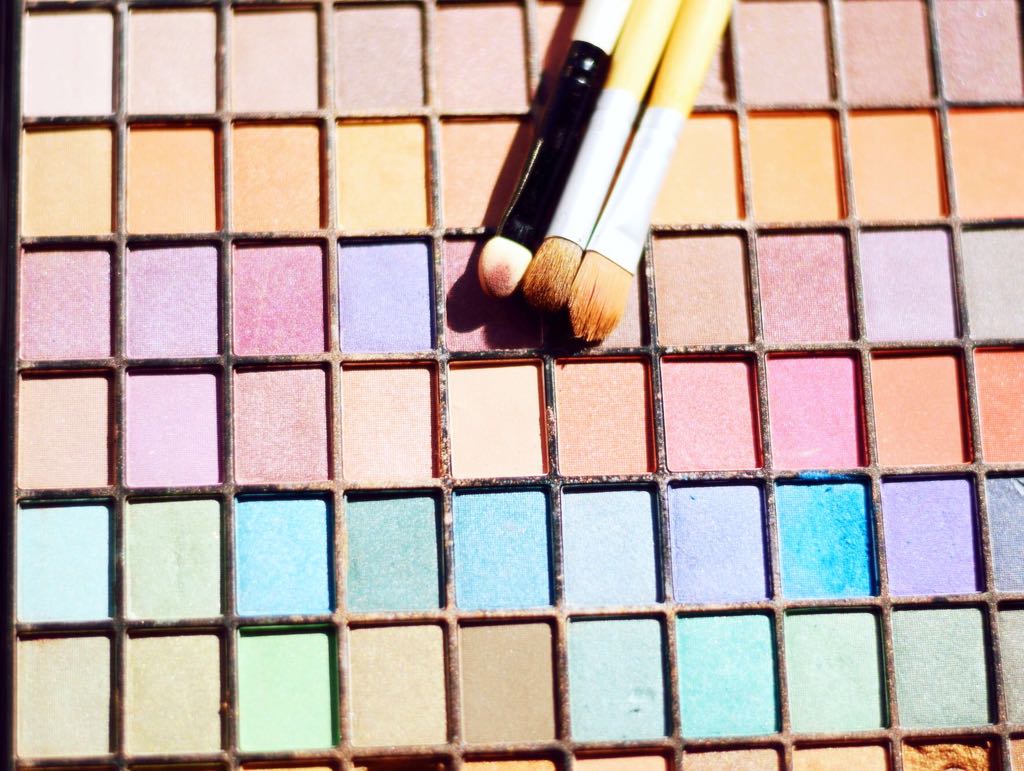 The CONS
I must admit not all the colors are highly pigmented especially the matte ones. But if you use eye primer along with a good brush like this. It comes out great.

The texture is a little powdery so be gentle using a good brush so that you do not break chunks from the top.
Deep dive into the colors
It has multiple shades of green and I love the dark forest green. Similarly, there are a number of beautiful shades of purple, turquoise and violet to choose from. The middle section has a lot shimmery colors and they have best pigmentation. There are some gorgeous oranges and mid tone pinks. The last ones are a large number of natural shades in grey, brown, nudes and silvers. There are a quite a few interesting shades in these which you do not find easily on other palettes.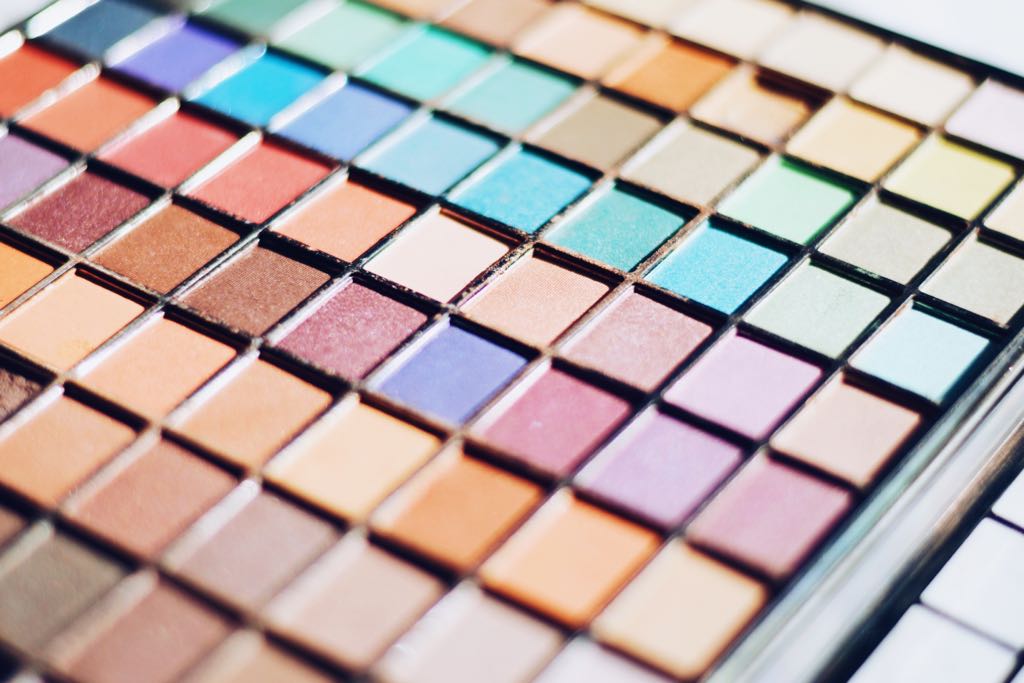 Availability
The E.L.F eyeshadow palettes are best available in Amazon and at the lowest prizes. Amazon is the largest distributer for this company.
You can buy this particular eye-shadow palette in the link mentioned below:
E.L.F. Cosmetics Eyeshadow Palette, 3.4-Ounce, 100-Piece
There are a number of more wonderful eye-shadow palettes from E.L.F that you can get on Amazon. I have myself used a few of them so you can them check these and see which one suits you the most. I love the "E.L.F. Cosmetics Baked Eyeshadow Palette" so you can check that too.
E.L.F. Cosmetics Ultimate Eyeshadow Palette Netural, 4.5-Ounce, 144-Piece
E.L.F. Cosmetics Baked Eyeshadow Palette Texas, .2-Ounce
e.l.f. Studio Mad for Matte Eyeshadow Palette 10 Shades
E.L.F. Cosmetics Baked Eyeshadow Palette California, .2-Ounce
I hope you have liked my review on "E.L.F Eye-shadow palette – Let the colors speak" and if you try out one, please let me know how it is. If you are looking for more Eye-shadow palette options then please check out my reviews on Urban Decay Naked 3 Eye-shadow Palette or Build your own MAC eye-shadow palette. If you liked this post, please hit the Love button, comment and subscribe to my newsletter to get all my blog posts right to your inbox. Also don't forget to follow me in Facebook, Instagram and Twitter.
Disclaimer: thatneongirl.com is a participant in the Amazon Services LLC Associates Program, an affiliate advertising program designed to provide a means for sites to earn advertising fees by advertising and linking to ("thatneongirl.com" (amazon.com, or endless.com, MYHABIT.com, SmallParts.com, or AmazonWireless.com).
XOXO