NYX Rust Rouille Eye Pencil – The Everyday Solution
"May the wings of your eyeliner always be even"
Hi Loves,
After reviewing a cost effective "E.L.F. Eye Shadow palette" , I am here again with another cost effective and multi tasking eye makeup product review. I have a huge soft corner for eye products. When it comes to daily use, not breaking your bank and effective kind of a product, NYX has always won my heart. So, Today I am reviewing the NYX – Jumbo pencil crayon in color Rust Rouille no 619.
A little about NYX
They say a lion needs no definition. so does NYX. every one of us has a basic information about NYX. Needless to say how amazing NYX products are . But still I am gonna go on for some of my beautiful readers, who might experimenting eye makeup and find the information helpful.
NYX originated and is headquartered in the heart of sunny Los Angeles. The cosmetics line was founded in 1999 by a young entrepreneur name Toni Ko. The company provides lipstick, lip-gloss, lip pencils, blushers, bronzers, powder, concealers, setting sprays, highlight and contour, eyeliners, eyeshadows, brows, mascaras, false lashes, palettes, nail polishes, nail polish and art collection sets, balm, liquid crystal liners, primal colors, and brushes.. NYX Cosmetics offer the best quality of cosmetics at attractive prices and has become one of the fastest growing cosmetic companies in the United States. Their ultramodern and stylish packaging fused with highly pigmented and wide array of colors and products continues to catch the eyes of many sophisticated, trendy shoppers and has fast become a fave on their must-have list.
NYX Rust Rouille Eye Pencil – The Everyday Solution:
It is a radiant eye liner that also doubles as an eye shadow. Made with a blend of mineral oil and powder. This creamy Jumbo Eye Pencil glide on effortlessly—no pulling tugging or fading—and come in a rainbow of vivid hues. It is the most voluptuous pencil yet! These Jumbo Eye Pencils can be sharpened with a sharpener that has an opening for a large pencil. 
Ingredients:
Electric Blue & Cobalt
Sparkle Nude & Sparkle Green
Sparkle Leopard.
Ever since I have bought this product I have literally fallen in love and has been a savior a number of times. Why? Let's see the reasons:
It's the COLOR
The jumbo eye pencil is big and comfortable enough to hold and apply the product in your eyelids. The pencil is milky white in color giving it an elegant look. It also has a clear cap on it so while buying you can see the colors and choose. The one I have bought and reviewing is called "rust rouille". It's a rich creamy cherry brown shade with micro-shimmers which creates a perfect eye look. The most amazing thing about this product is you can use this in a multiple way. It can be used as an eyeliner, eye-shadow and as an eye-shadow base. What I most love about the product and color that if you don't have much time to spend on eye makeup but want a perfect clean look, this pencil will amaze you.
It's the TEXTURE:
The texture is very creamy and blends easily on the skin. The tip of the pencil is farm enough not to break and waste the product. To get the perfect swatch for an eye makeup you don't have to re-apply because of its good quality of pigmentation. But off course if you want to create a bold look you can reapply until you get the look you want. Though  make sure do not go beyond the eyelids when applying cause this could create a crease which will ruin the look.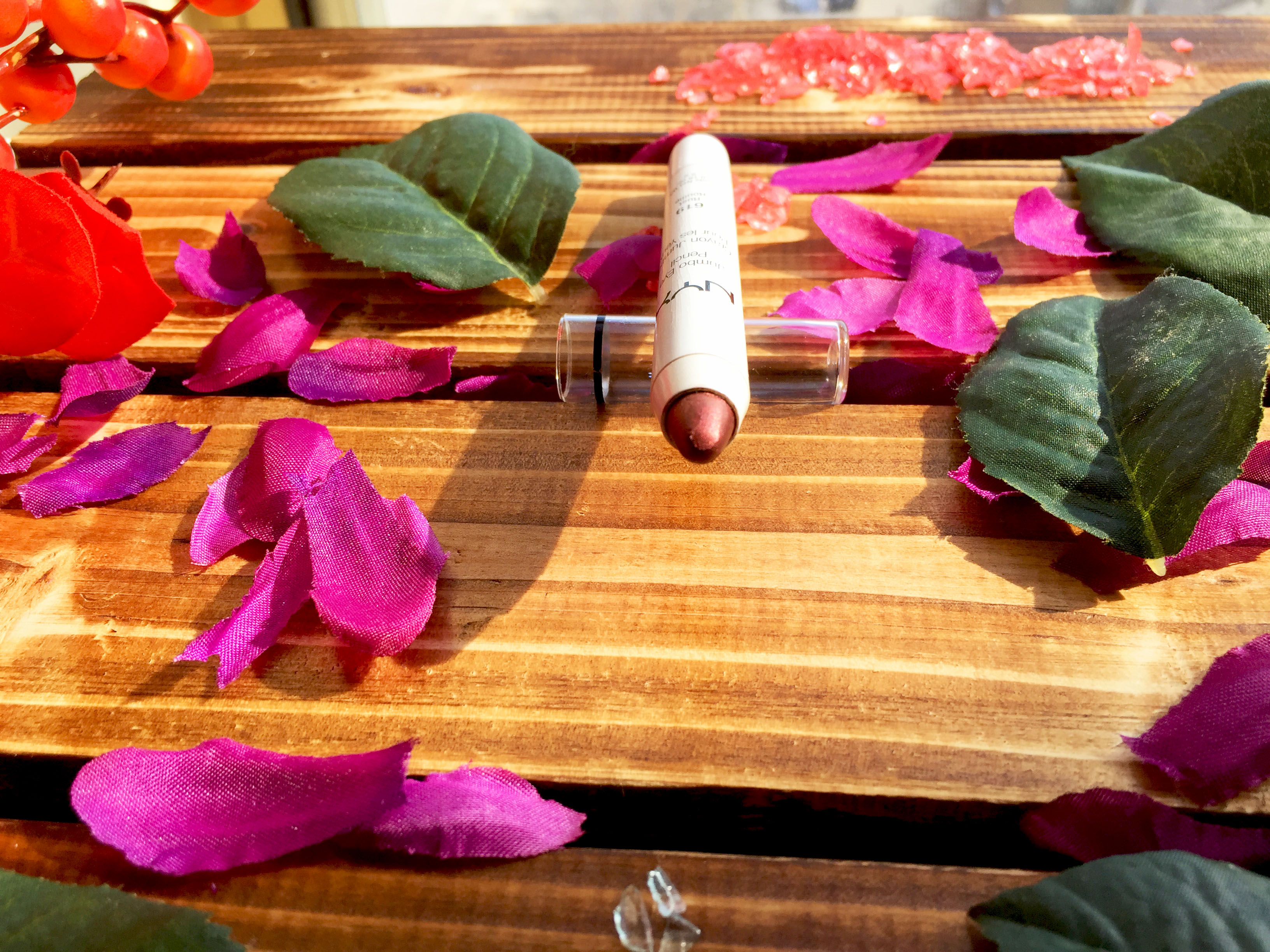 It's the PROS
Good for everyday use.

Not a "breaking bank " product.

Can lift up any "not so pigmented eye-shadow" if used as a base.

Can be used as its own as eyeliner or eye-shadow.

36 colors to chose from.

Works quick to create any look.

Easy to wipe off.

It's NOT the CONS
It does not stay more than 4 hours and seems to wear off slowly. Make sure you carry it in purse if you need to retouch.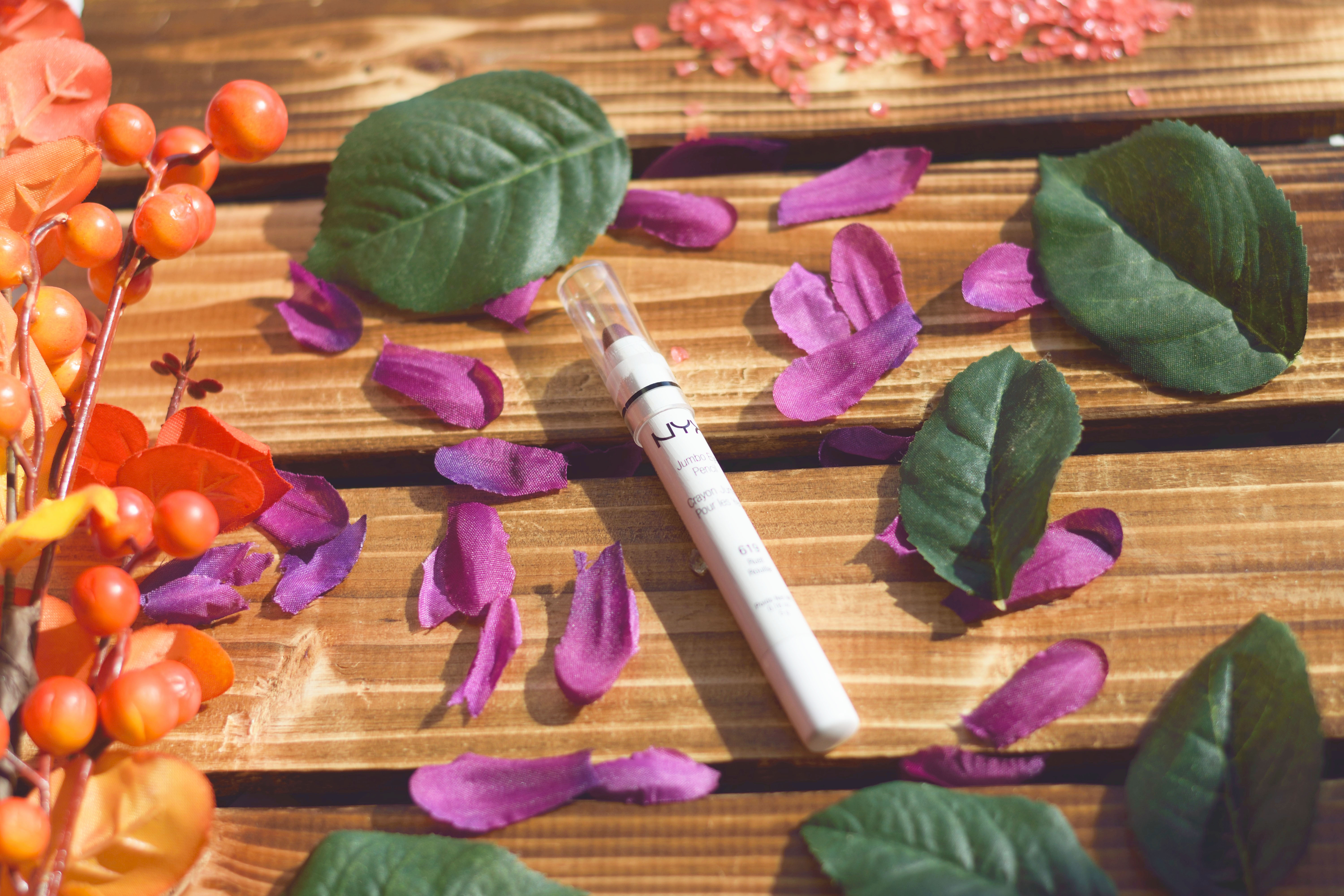 Product Availability



The best feature of this product is it is quite cheap compared to its great quality and is easily available in Amazon. Their delivery is fast too. Amazon carries a lot of color options. The shade Rust Rouille no 619 which I have reviewed here can be found in the below path:
 NYX Jumbo Eye Pencil – Rust Rouille
I also like the colors Iced Mocha, Baby Blue and Lavender which you can find in the links below.
NYX Jumbo Eye Pencil – Iced Mocha 
NYX Jumbo Eye Pencil – Baby Blue
NYX Jumbo Eye Pencil – Lavender
Another economic and lovely collection to buy is a 6 pack covering multiple colors. How cool is this. Find it here.
 NYX Jumbo Eye Pencil Collection – 6 Pencils
I hope you have liked my review on "NYX Rust Rouille Eye Pencil – The everyday solution" and if you try out one, please let me know how it is. If you are looking for more Eye-shadow palette options then please check out my reviews on Naked 3 Eye-shadow Palette or Build your own MAC eye-shadow palette. If you liked this post, please hit the Love button, comment and subscribe to my newsletter to get all my blog posts right to your inbox. Also don't forget to follow me in Facebook, Instagram and Twitter.
Disclaimer: thatneongirl.com is a participant in the Amazon Services LLC Associates Program, an affiliate advertising program designed to provide a means for sites to earn advertising fees by advertising and linking to ("thatneongirl.com" (amazon.com, or endless.com, MYHABIT.com, SmallParts.com, or AmazonWireless.com).
XOXO