Make Up For Ever Dark Circle Corrector – Say Bye to Dark Circles
Don't judge, I worked all night on my dark circles
Hi Loves,
Hope you are all doing good. Today I am going to talk about a vast issue which almost every girl/woman faces sometime in her life. It is dark circles. There is no particular age of having dark circles. Some have it quicker in their life during teen age while most women get after their 30s. Dark circles can be caused due to numerous reasons, some major ones are mentioned below:
Heredity

Sleep Deprivation or Oversleeping

Stress or Trauma

Excessive smoking or drinking

Excessive exposure to sun
Dark Circles Cure
Obviously, the best way to avoid dark cycles is to avoid some of the above-mentioned habits if you have. But that would be a perfect world. right!! And most of us do not live in one! So, you can try some of the natural remedies like applying almond oil, cucumber, raw potato or tomato juice which are effective if used regularly for 2-3 weeks. There are also several creams in the market to get rid of dark circles but make sure it is toxin free and more like natural/organic.
Make Up For Ever Dark Circle Corrector – Say Bye to Dark Circles
So, you might have already used numerous creams/lotions to get rid of dark circle and everyday morning prayed before appearing in front of the mirror that your dark circles disappear Today. It does not happen; you stress more about it and the circle gets deeper. I take a lot of stress in life but I use remedies, so luckily I just have a mild one. It is tough to find a decent product to deal with dark circles. I have used many and believe me there is not a single product in the market which is better than this one I am reviewing Today. If you use it correctly with your normal makeup, this can really make your dark circle disappear.
About the Product
What it is:
 A highly pigmented, full-coverage cream that erases color by color correcting blueness for a perfectly flawless complexion.
What it does:
Orange Camouflage Cream Pot is the pro's secret weapon for perfectly neutralizing dark circles and dark spots. This orange is the opposite of blue so they cancel each other out for a flawlessly even complexion. The camouflage cream pot's lightweight and blendable formula is the same as MAKE UP FOR EVER's Camouflage Cream Palettes—now more portable than ever.
What else you need to know:
Use sparingly—a little goes a long way. This product is dermatologist tested
My experience
I have mild dark circles for which I've had this color corrector on my radar for a while because it is one of the top products used my most of the renowned bloggers and makeup artists. My intention was a to achieve a smooth makeup all over my face and I am so happy with this purchase. It's creamy, blendable and works only with a little amount. You get a lot of product for the price compared to other correctors out on the market. You might also be doubting the strong orange color but I can tell you it blends so nice that you will get no orange peeking through your concealer (a problem reported for other correctors in the market).
This is also a lovely product to use if you have any spots on your face and you want to hide it. I have light brown skin tone and it works perfect for me. There is a similar product in green which would work on a white or lighter skin tone.This product would stay in place all through the day until you wash off and due to its creamy texture, it never becomes cakey or breaks out. The pigmentation of this product is very high, so if you have heavy dark circles sometimes due to heredity – this is the product to go.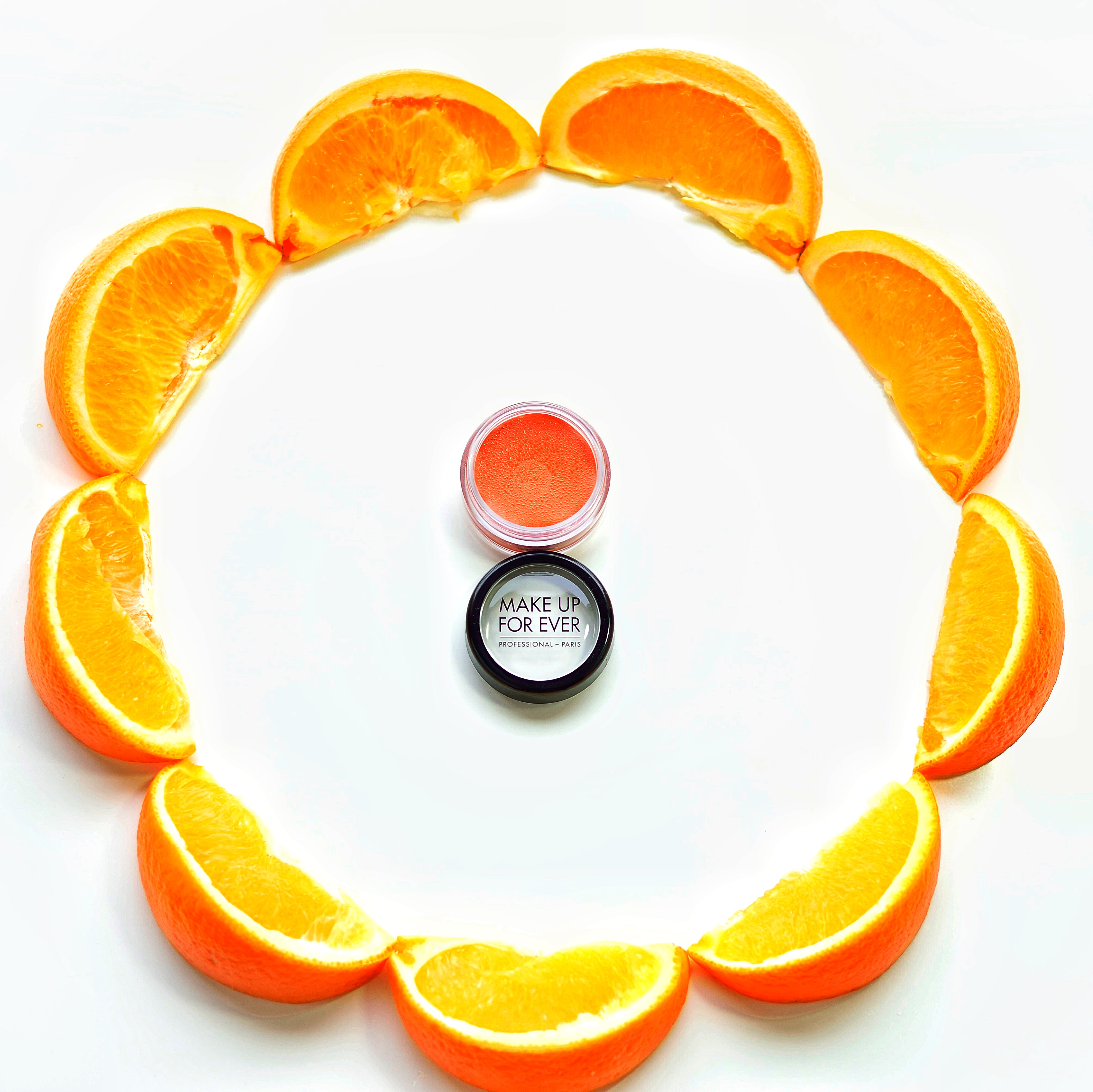 How to use
Here is how you need to use this color corrector to get a flawless, perfect look:
Apply some moisturizer first on your dark circles and all over the face to moisturize your skin.

Take a little amount of the MUFE color corrector and apply it with your fingers on the dark circle area.

Tap it with your fingers and slowly blend it all over.

Take a concealer that you normally use and apply it over the color corrector with a brush and blend it fully.

Then apply your foundation on the dark circle area and on the face, just as you do and finish off with setting powder.
Extra Tip – If you think you have used a little heavy amount of the corrector or the color looks too bright, take a blotting paper and lightly press over the corrector and take it off. It should neutralize the extra amount.
And that's it, you will see your makeup is smooth and uniform without a trace of any dark circles.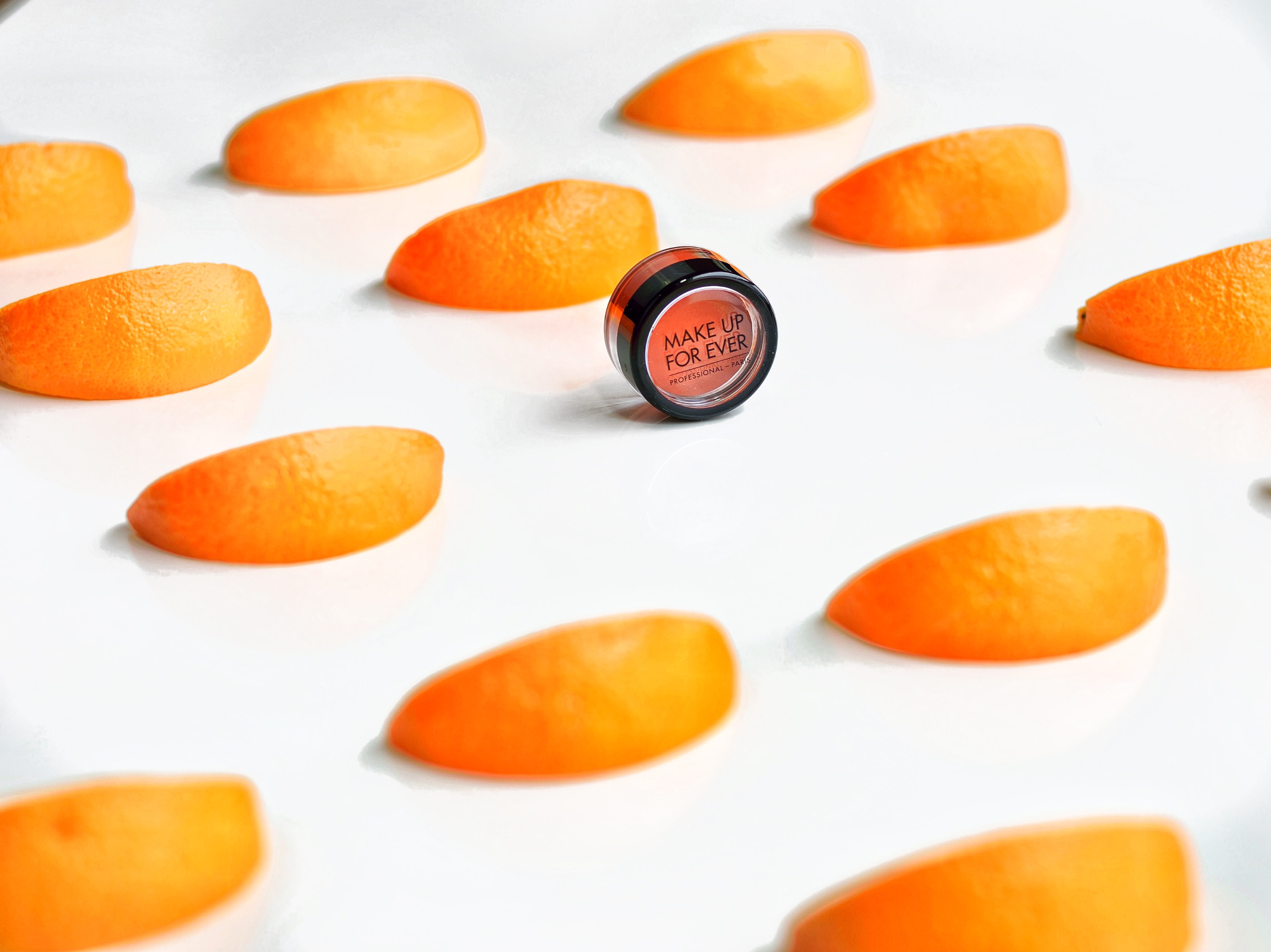 Availability:
This product is available in all Sephora stores and online as well as Make Up For Ever website too. The price is 24 CAD for a small pot of 0.24 Oz. You have to use very little at a time so this would run for a really long time. I think the price is perfect for the quantity and the quality of the product. Please find below the link:
Make Up For Ever Camouflage Dark Circle Corrector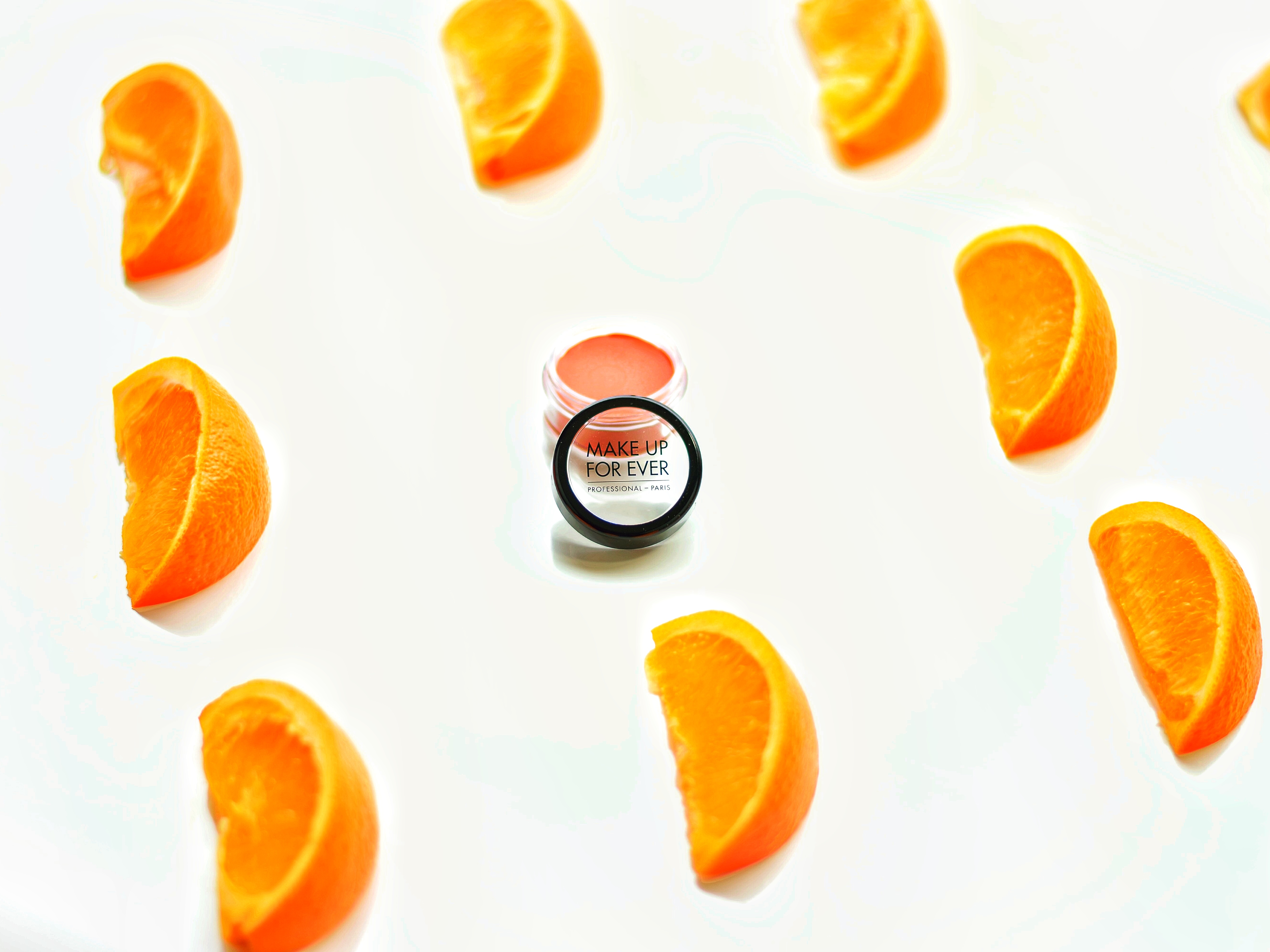 Hope you have liked my review on Make Up For Ever Dark Circle Corrector – Say Bye to Dark Circles. Surely give this a try and let me know how you like it. If you have any questions on how to use the product feel free to comment your questions and I will surely answer them as soon as possible. In case you are looking for a good foundation or primer to match with this check my review on Bobby Brown Skin Foundation and Hourglass Veil Mineral Primer. If you liked this post, please hit the Love button, comment and subscribe to my newsletter to get all my blog posts right to your inbox. Also don't forget to follow me in Facebook, Instagram and Twitter.

XOXO