Toppik Canada Brow Building Fibers – Let your brows talk
"Your brows introduce you before you speak"
Hi Loves,
I know all of you girls must be obsessed with how your brow looks when you are going out, let me tell you I do the same too. Sometimes we think if our nose, eyes and lips look good, we are good to go but actually it is the brows that hold the highest face value. Brows are significant portray of our emotional expression as well as facial recognition. So if you are not caring about your brows much, it is time to go in front of the mirror and check it out!!
Wish I had those brows!!
Who does not want to have Cara Delevingne's lashes and lush eyebrows but unfortunately not all of us are blessed with a set of bold eyebrows at birth. So Today I am going to review a miracle product which is going to help you achieve that bold eyebrow look which you have been craving for long time. So I bring to you Toppik Canada Brow Building Fibers.
About Toppik Canada
Before I start reviewing the product, let me tell you a bit about the company Toppik Canada. They are a Canada based online store who offers a range of solutions of hair care products and brow kit that instantly eliminate the appearance of fine, thin, or thinning hair.  Toppik Inc has developed a wide variety of cosmetic solutions for hair loss and thinning, including the award-winning Toppik Hair Building Fibers used by over 3 million men and women. 
 Toppik Canada Brow Building Fiber?
The Toppik Brow Building Fibers Set makes even the thinnest eyebrows instantly thick, full and natural-looking. This 3-piece kit includes:
Brow Conditioning Wax sets and defines the shape of your natural brows

Brow Building Fibers adhere to brows, fill in patchiness, and give brows long-lasting thickness and color

The Dual-End Brush ensures simple and precise application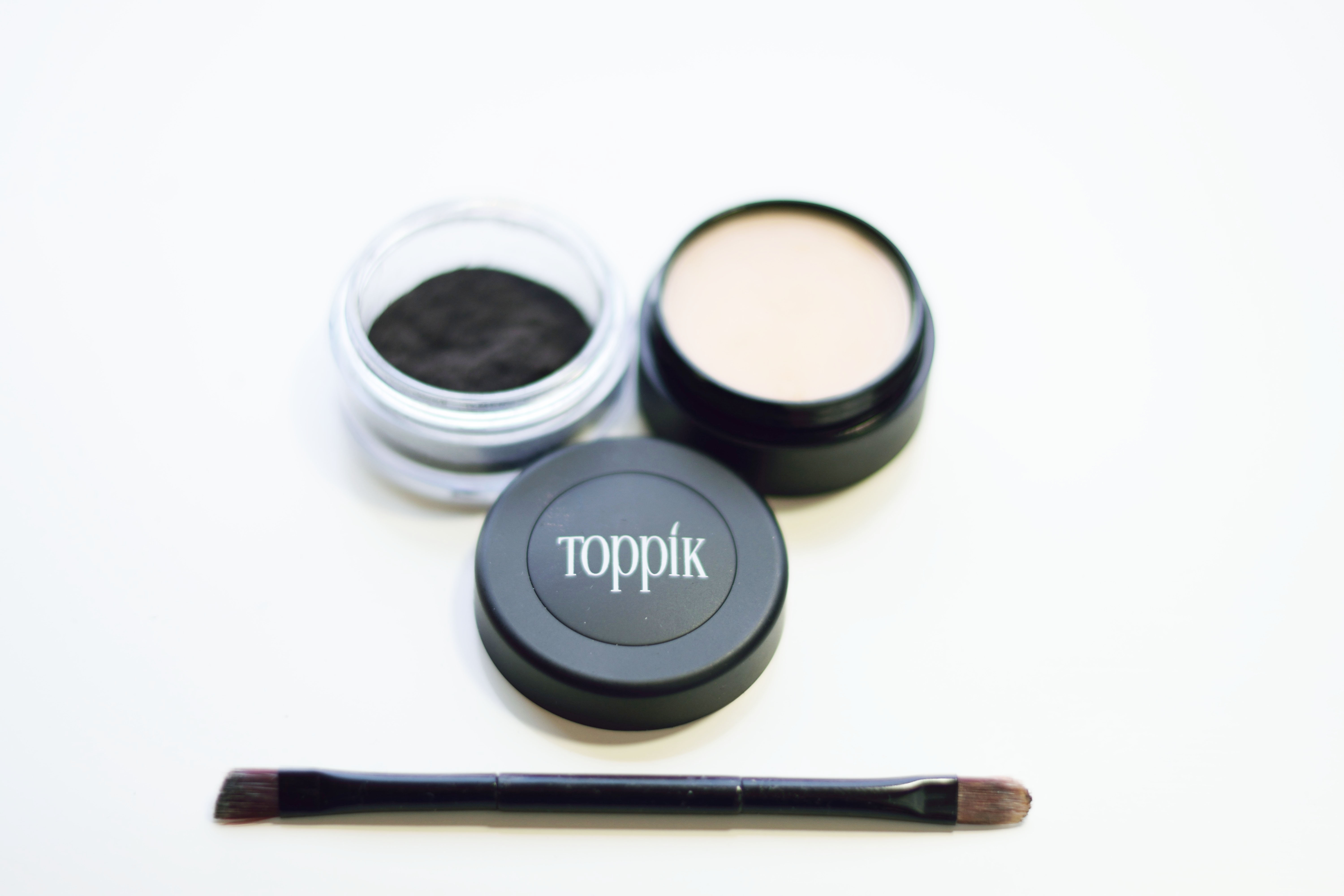 How to apply
1. Use the angled side of the Dual-End Brush to lightly apply the Brow Conditioning Wax first on your eyebrows.
2. Dip the rounded end of the Dual-End Brush into the Brow Building Fibers. Lightly dab onto your brows to fill in sparse areas and give brows more definition.
Check this video for more information.
Toppik Canada Brow Building Fibers Review
Now let's jump to the actual review of the product. I am very satisfied with the use of this product. I have a moderate eyebrow but not lush and dark. After starting to use this product my eyebrows were the most noticeable feature of my face and I have received so many compliments on my brows lately.
The pigmentation of the dusts are so nice that it gives dark and bold look to my brows same as lush eyebrows. It brings a prominence to my face and compliments the whole look. The fibers have a very good longevity too. I have used it for whole day of 8 hours and nothing fell off due to the high quality of the wax. It is also very gentle to the skin and I have never felt any itchiness. It is very lightweight and I have never felt that I have used anything on the brows.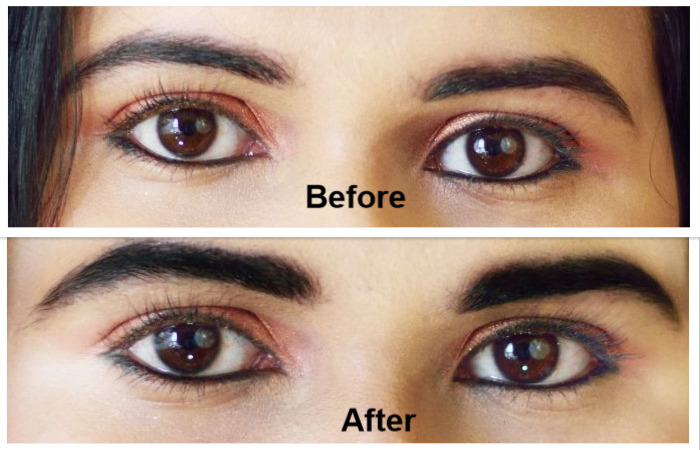 PROS
Helps achieving dark bold eyebrows

Gives prominent shape to your brows.

Highly accepted by sensitive skin

Great longevity of 8 hours or more

Available in shades of Dark, Medium and Light Brown.

Affordable price and 30 day money back guarantee

Secure shopping, easy returns and free shipping over 50$
CONS
None
TNG Rating: 5/5

Availability and Price
This product is available to all provinces in Canada and can be easily ordered online in the below mentioned link. The price of the product is 24.99 CAD which is very affordable. Plus you need to use only a little product at a time so you can use it for a very long time. You will also get 10% off on your first order. So how cool is that!!
Product Link: Toppik Canada Brow Building Fibers
Hope you all liked my review on Toppik Canada Brow Building Fibers – Let your brows talk and after this I believe it will be very easy for you to achieve a thick and perfectly shaped eye brows.  Follow Toppik Canada on Instagram and you will get to see all their lovely products and videos.
XOXO