Protect from the sun with Shiseido Wetforce BB SPF products
"If I could offer you only one tip for the future, sunscreen would be it" – Baz Luhrmann
Hi Loves,
How are you all doing? Hope you all are enjoying this summer just like me. I am in full swing of summer and enjoying every moment of it. In the summer while the beaches, ocean or lakes are every weekend destination, one thing to always remember is to protect the skin from harmful UVA rays of the sun. So I always keep looking for high SPF products to use in the summer and I am so lucky to come across some lovely products recently which I am going to tell all of you Today.
I am thankful to Influenster to send me these 3 awesome products from Shiseido which I am going to review Today. Over its history Shiseido has used cutting edge science to bring pure and holistic beauty products which has helped people live beautifully. Their products really match their motto which is "This moment. This life. Beautifully." So without further adieu, let's jump into the reviews.
Shiseido Ultimate Cleansing Oil
This is a lovely oil based cleanser which is designed to remove long-wearing foundation and sunscreens. This can be used on both face and body. I have used normal cleansers before but never used an oil cleanser and I am now loving this so much. It removes all my makeup and gives a fresh feeling. Being an oil cleanser it never dries my face like other cleansers. It does not cause any breakout and leaves my face soft.
Shideido Sports BB Cream 50
It is quite hard in the summer to put sunscreen and makeup together without spoiling the look. This product is a dual package of sunscreen and makeup in one. The BB cream leaves the skin looking super gorgeous while Shiseido's ultimate sun protection formula protects you from the sun while outside. The texture is thin but very pigmented which I love and it dries down fast. I took the medium shade which is perfect for my skin tone. It is very lightweight and lasts the whole day. The coverage is perfect and it goes easily over serum and moisturizer. If you are BB cream fan it is the perfect product for you in summer.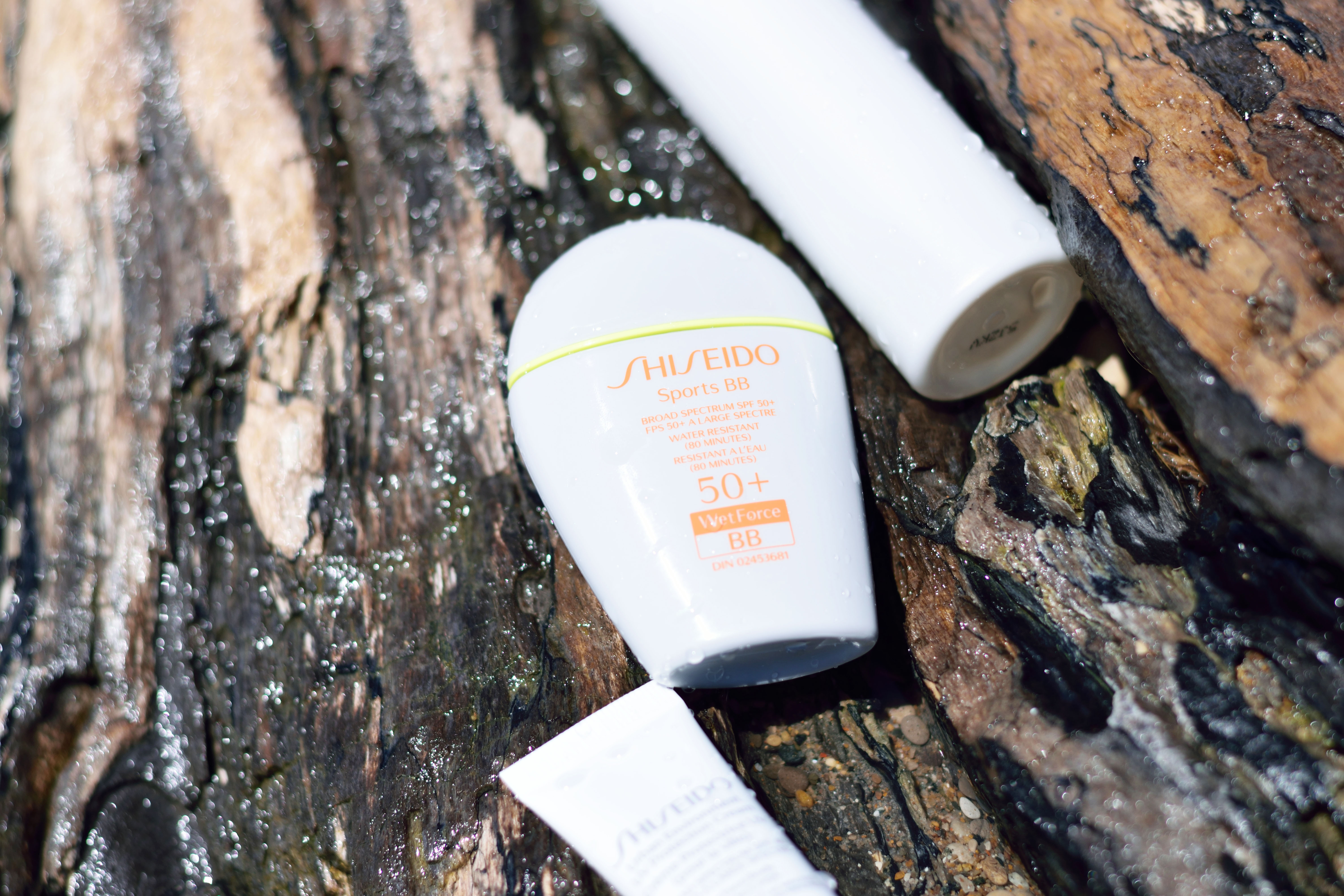 Shiseido Urban environment UV Protection cream
This is a very light sunscreen that shields the skin from UVA/UVB rays of the sun. It has SPF 40 which is very good for prolonged sun exposure and can be used as a makeup base for a nice foundation. This has become my everyday sunscreen now and I am loving it so much. It is not greasy and blends so easily. It might be a little white when you first put on, but slowly it blends and becomes clean. It has no odd fragrance like other sunscreen which is great. No irritation or break out on skin, so this has become my all time sunscreen now.
Hope you all liked my review on these 3 awesome products from Shiseido and I am sure you will find them very essential for summer once you start using. If you are interested on some more Shiseido products then feel free to check my review on Shiseido Ibuki Skincare here. If you liked this post, please hit the Love button, comment and subscribe to my newsletter to get all my blog posts right to your inbox. Also don't forget to follow me in Facebook, Instagram and Twitter.
Disclaimer: I have received these products for free from Influenster Canada (@InfluensterCA) and Shiseido (@Shiseido) as part of a Voxbox to test them out. All the reviews are my own honest experience from using the products.
XOXO