Fashion Jewelry that creates memories by Sophia Tamar
"For me jewelry is a way of keeping memories alive"
Hi Loves,
How are you all doing? If you don't know I am a huge jewelry lover myself and I am also very selective when it comes to choosing the perfect jewelry. A jewelry goes with the occasion it is intended for and I always look for jewelry that creates a memory. A jewelry which will let me remember a moment in life by the jewelry I wore.
The occasion was a beach vacation to the majestic land of Cuba and I was looking for a jewelry that will fit with the ocean and the beach vibes. I am so glad to find something which exactly matched with this. A collection of ex-temporary jewelry by Sophia Tamar.
Background on Sophia Tamar
Ever since she was a little girl Sophia  have always loved to play with beads and make interesting jewelry designs. Her love for jewelry making started at a young age and while working on her degree at UBC it became clear that she still wanted to make jewelry. She opened this company 4 years back  to share her designs. They are reasonably priced and won't break the bank. Her pieces are a mix of delicate, classic, stylish and feminine. And there is sure to be something for everyone!
What I like about her jewelry
All her jewelry shows her personal touch of style and they are really made with love. The designs are very unique specially her drops of Jupiter collection which are either transparent or colored pieces with sprinkles of golden color dusts all over. You will not find this anywhere else. I wore two sets of her – one was a rainbow mix of colors which was so gorgeous and also her Jupiter collection which can add glitter to any look. I also adore her Abbey Road collection where you can find all matching earrings, necklaces and bracelets. So it is an one stop shop for all jewelry needs.
Where to buy and shipping info
You can see all her designs on her Instagram and also on her website mentioned below.
She sells her designs in a few different shops across Canada.  Such as Freedom Clothing Collective and Made You Look Jewellery (Toronto), Dream (Vancouver), One Earth Collections (Pemberton), etc. You can also contact her to buy pieces directly too. Shipping across Canada is just $5.  Express shipping is $15.  The price of shipping elsewhere will be based on location across the world. The average cost of jewelry is 20-40$ depending on the piece you want to buy.
Let's see some pics
Here are some pics with her jewelry on my vacation to Cuba. Hope you like it.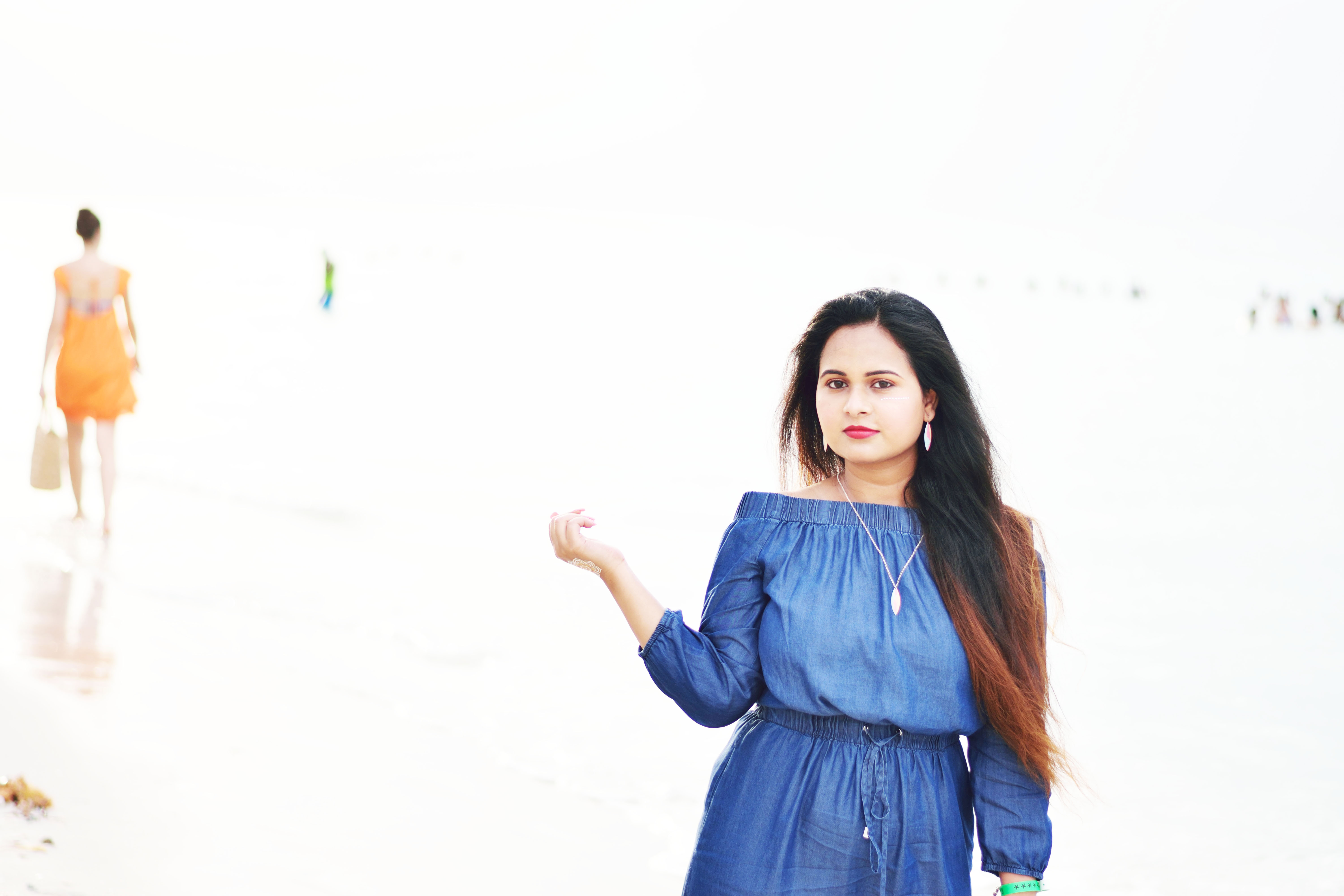 So how do you like the lovely jewelry collection from Sophia Tamar. Check here site and Instagram and if you like any piece, feel free to contact her. I talked to her and she is such a lovely person by heart. You can also follow her Instagram to know about all the new designs she comes up with. If you liked this post, please hit the Love button, comment and subscribe to my newsletter to get all my blog posts right to your inbox. Also don't forget to follow me in Facebook, Instagram and Twitter.
XOXO