Summer Bohemian dresses from Just Fashion Now
"If summer were a girl, she'd always be lying stretched out in the grass in a long white dress, her arms over her head, her eyes half closed"
Hi Loves,
How are you all doing? And how is all your summer going on so far? This year summer has been giving me all tropical vibes so long beach dresses, floral prints and flash tattoos have become my new obsession. That is why the dress I am going to show Today is one of my favorites this summer. Also the company selling the dress is one very close to my heart.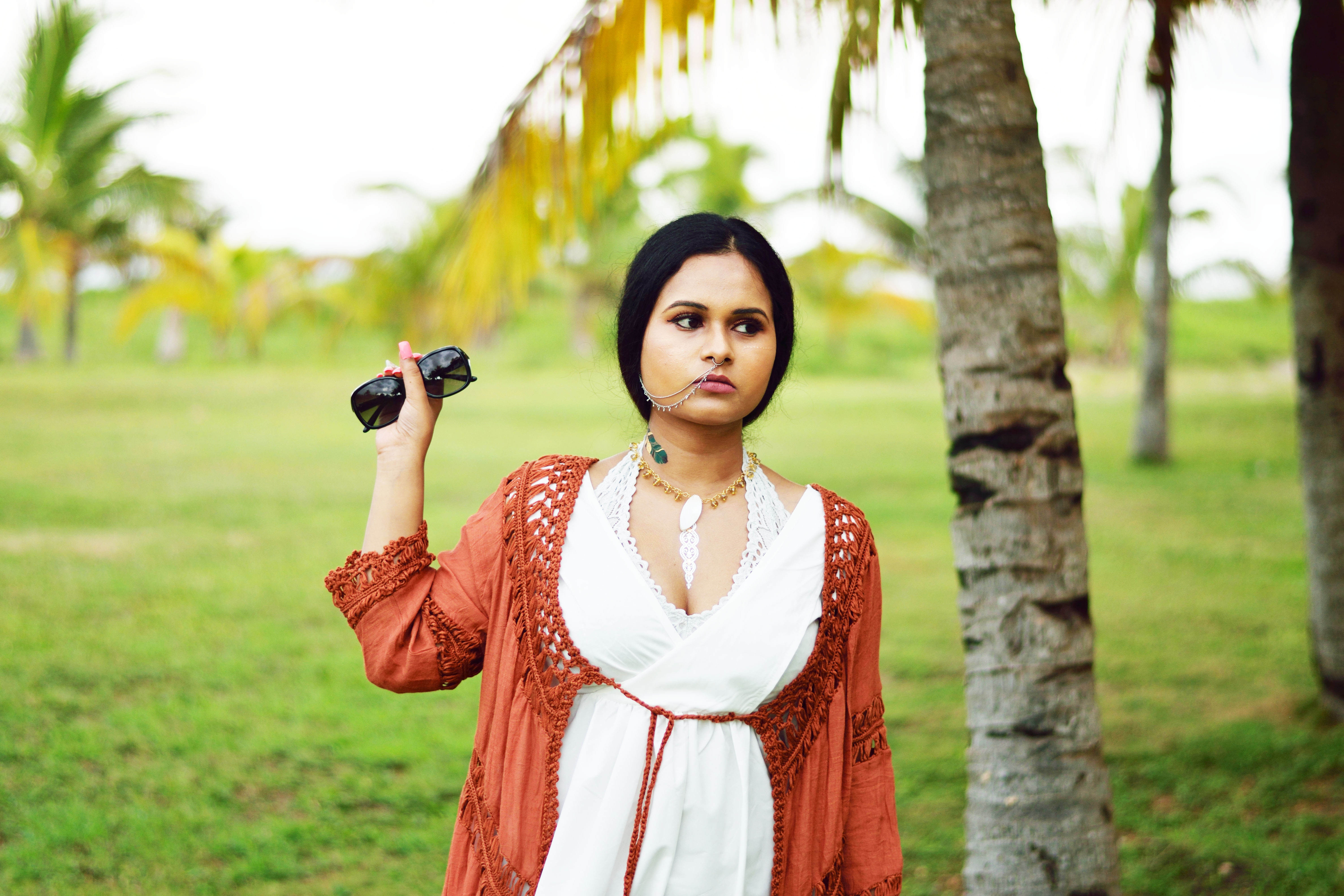 About Just Fashion Now
Before I jump on to the dress let me tell a little about the company "Just Fashion Now". They are an online fashion store who offers all the latest trends in fashion at designer boutique quality. They have a professional experienced team who identify the latest trends in fashion world and work with designers and brands worldwide to create new and creative fashion outfits. The clothes have the best fabric quality along with high craftsmanship and you will get designs which you will get nowhere else. The best thing I like about them is their prices are very affordable. Check their site here.
White Sleeveless Surplice Neck Floral Swing Boho Dress
Now about the dress, it is very pretty long dress fully in white with floral prints on the bottom. The dress is sleeveless with a surplice neck.  It is perfect to create tropical or boho styles at a beach vacation. The material is Chiffon with Swing Silhouette. The best thing I like is the beautiful pink floral prints which will attract every eye. The dress is very classy in nature and is also perfect for dinner parties. This particular dress is currently not available on Just Fashion Now and you can find similar bohemian dress collection in the link below:
https://www.justfashionnow.com/shop/boho-dresses-282.html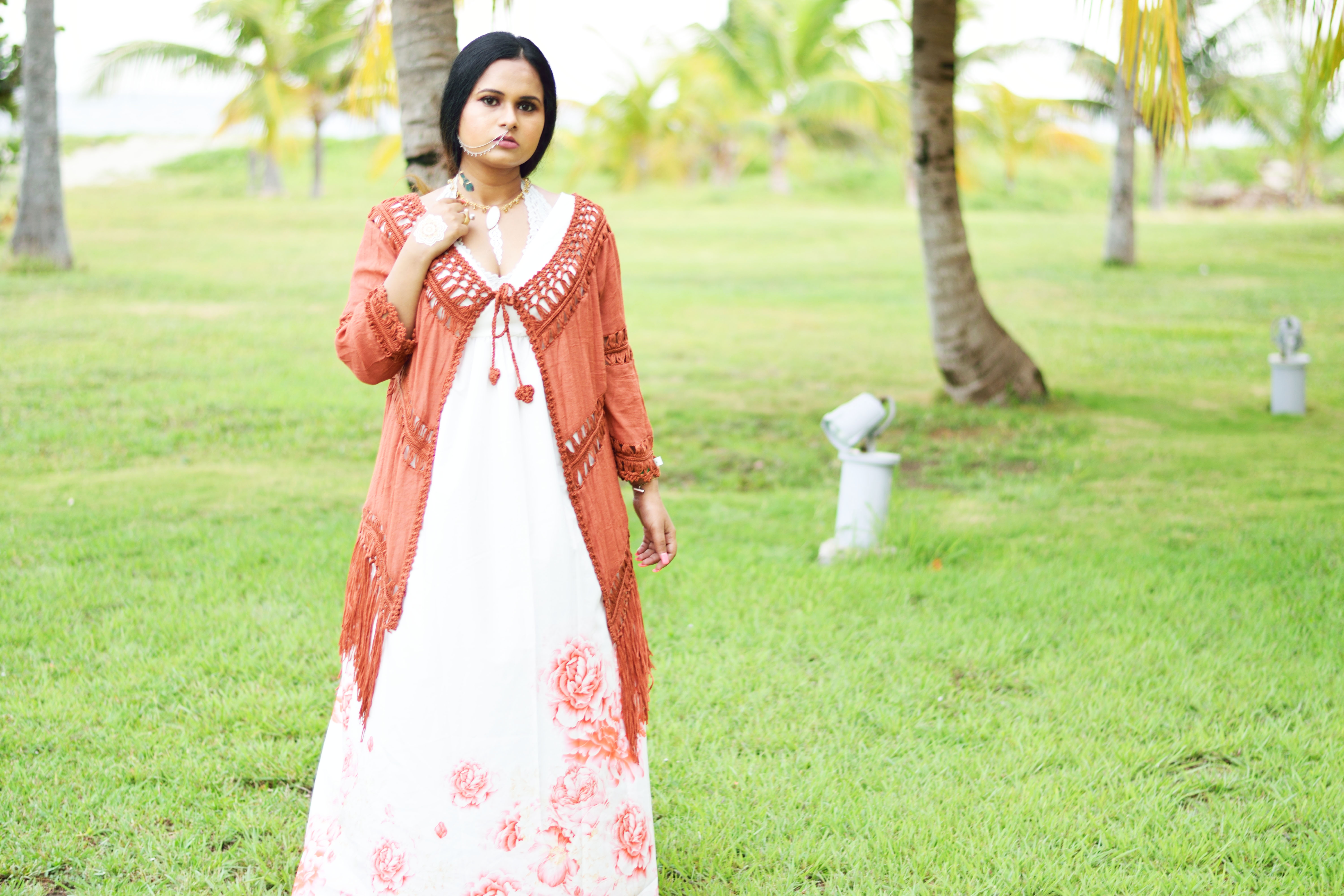 About the Look
Now let's come to the look I created with this dress. I paired it with a lovely brown kimono which adds some color to the top of this dress. Plus in order to give a tropical feel I wore some lovely flash tattoos and some bohemian accessories like necklace and rings. The last addition which totally gave a new dimension to the look was a nose ring. Nose ring adds an immaculate beauty to the face and gives an unique look. So how do you like this overall look?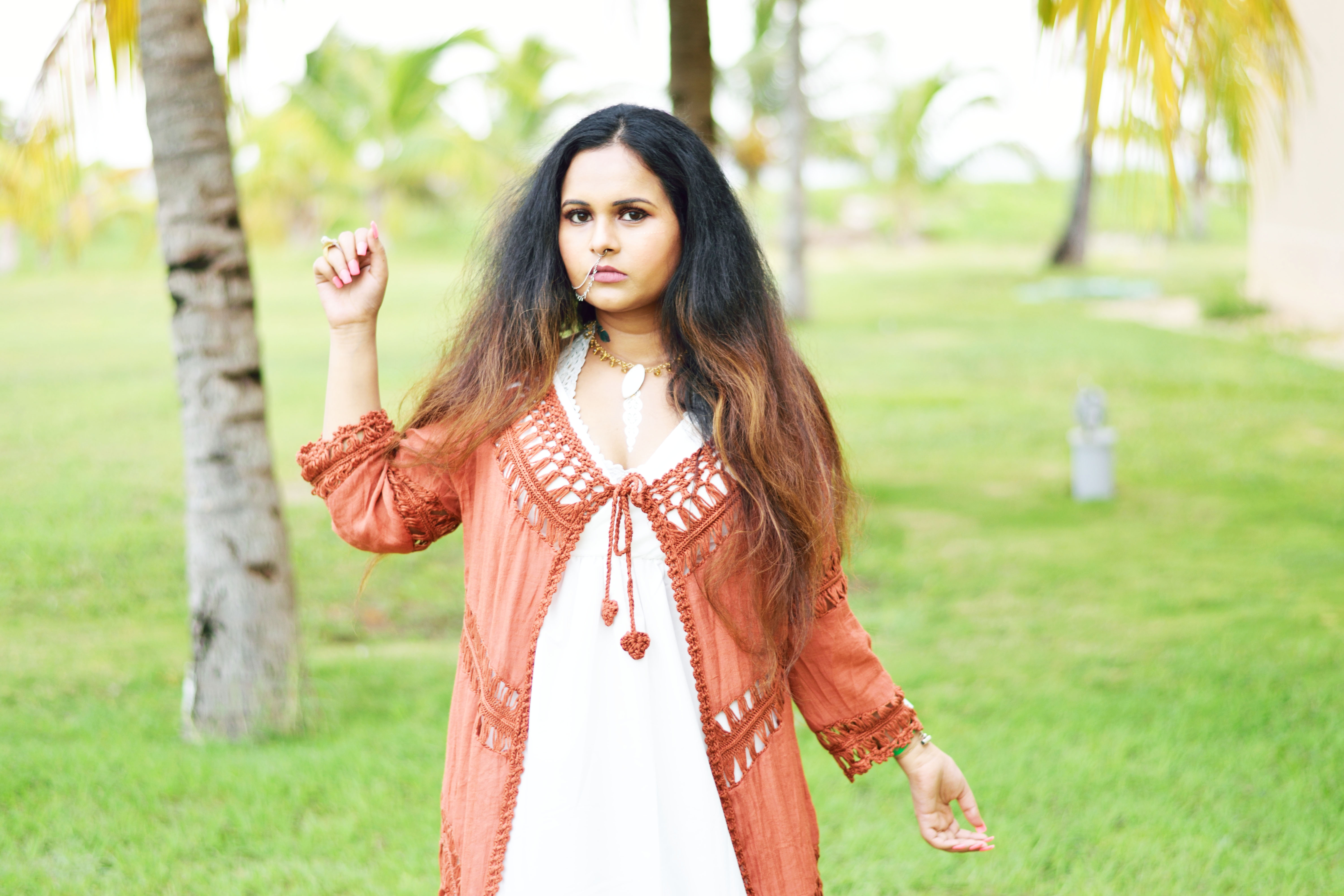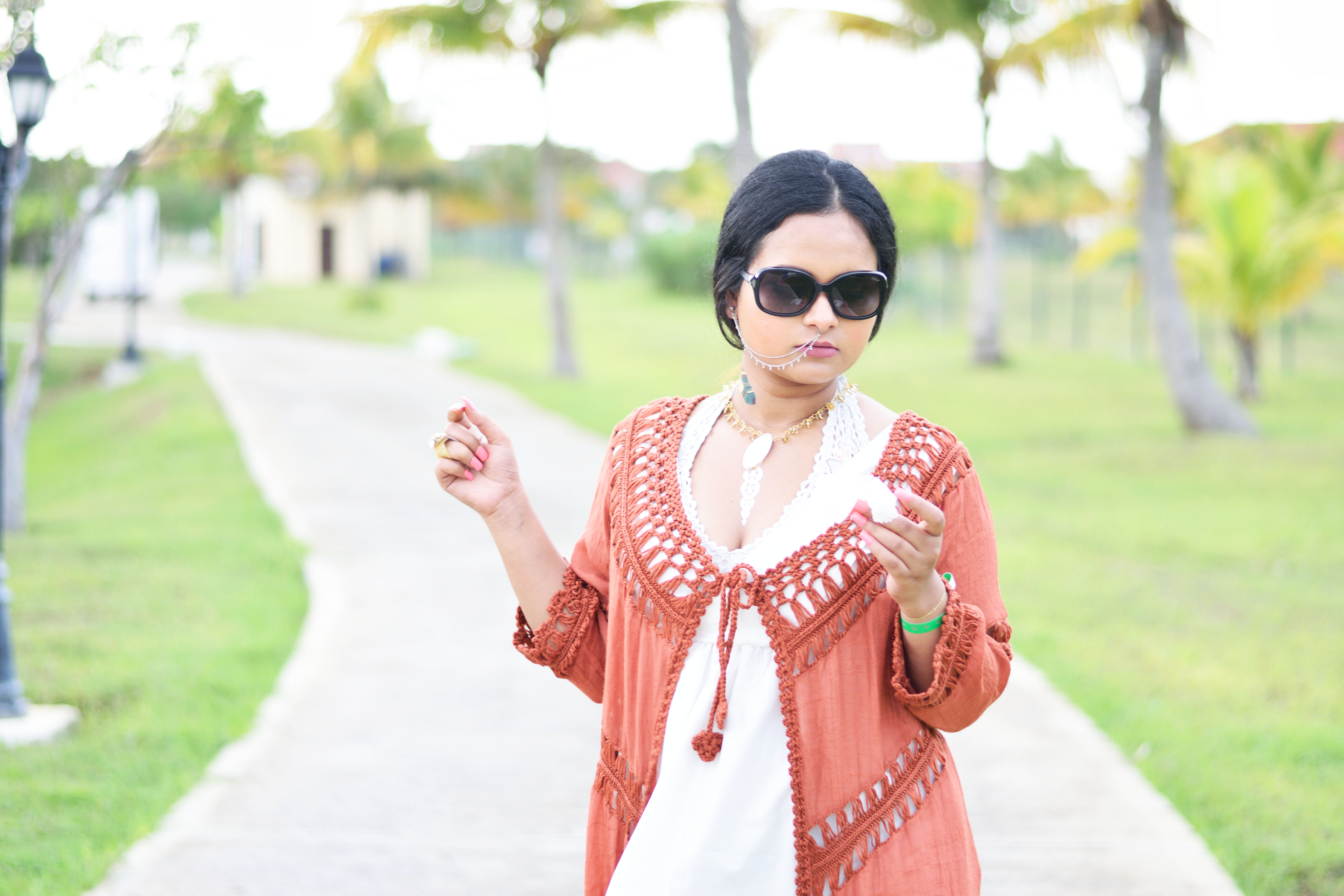 Wish List
I have also created a wish list of 3 summer boho dresses which I absolutely love. Take a look, surely you are going to love them too!!
I hope you liked my review on this wonderful dress and feel free to check more lovely bohemian dresses from Just Fashion Now. I will be coming up with more dress reviews from Just Fashion Now very soon and you will surely love them. If you liked this post, please hit the Love button, comment and subscribe to my newsletter to get all my blog posts right to your inbox. Also don't forget to follow me in Facebook, Instagram and Twitter.
XOXO