Saint and Sinner – Magnificent perfumes by Kat Von D
"Counting other people's sin does not make you a saint" – Saint Augustine
Hi Loves,
How are you all doing? Isn't it so true that perfumes are such a part of a woman's attire. A woman's looks are never complete without a lovely perfume and the selection of perfume depends on the mood, occasion and attire. Every girl has a saint side and a sinner side and it depends on the circumstances which side to take. So Kat Von D has made it easy by creating 2 perfumes which you can use based upon your mood. So let's jump into my review of these 2 beautiful perfumes.
The Saint
The Saint is a dreamy, romantic and alluring perfume which can set the mood of your date night in the perfect way. This perfume is perfect for brunch/lunch or dinner and wine in a lovely romantic restaurant wearing the best classy dress. It is a fresh light and airy scent with a sweet smell and it has got me a lot of compliments. The scent includes sage, jasmine, almond blossom, lily-of-the-valley, vanilla, cedar and peach. It's not too overpowering and definitely goes with my personality. The best thing I like is the packaging of the bottle.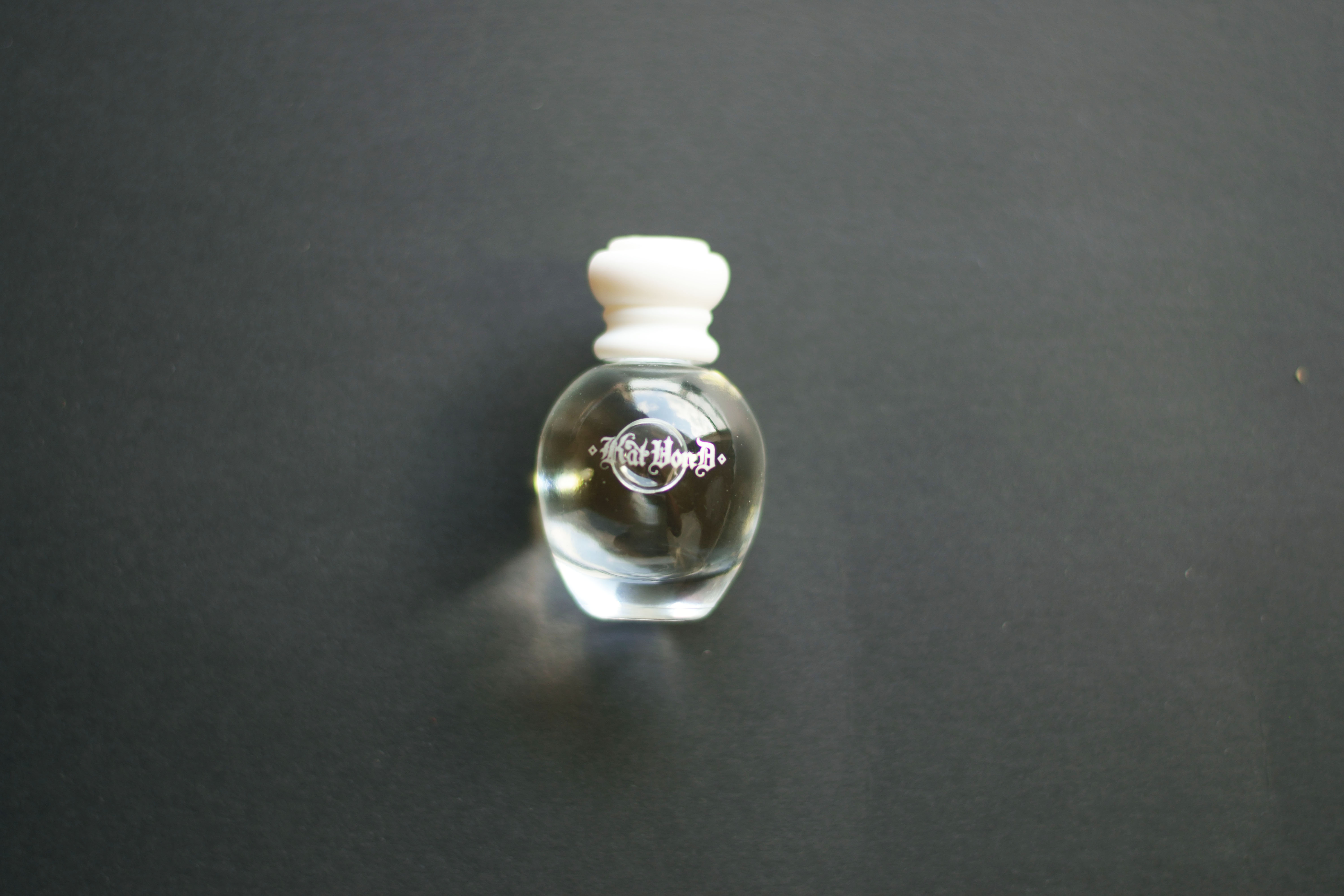 The Sinner
The Sinner is a dark, sultry and empowering perfume which can set the mood for a darker look. It is perfect for night parties, bar hopping or nightclubs. It is a warm and spicy scent. It has musky and seductive feature and it lasts for long time. This fragrance includes jasmine and orange blossom with notes of vanilla, mandarin, and Mirabelle plum. The packaging is again a dark bottle with black cover which perfectly depicts the mood behind this perfume.
Hope you liked my review of Saint and Sinner. I can't discriminate on which one is the best because they are totally different fragrances. It will be great to have both in hand for the different occasions as I mentioned above. Surely give it a try and let me know which one you like most. If you liked this post, please hit the Love button, comment and subscribe to my newsletter to get all my blog posts right to your inbox. Also don't forget to follow me in Facebook, Instagram and Twitter.
Disclaimer: I have received these products for free from Influenster Canada (@InfluensterCA) and Kat Von D (@katvondbeauty) as part of a Voxbox to test them out. All the reviews are my own honest experience from using the products.
XOXO