Miracle 10 Skincare – Your key to healthy glowing skin
"The best foundation you can wear is a healthy glowing skin"
Hi Loves,
Hope you all are doing well. I believe just like me you are also not happy with summer going away but fall can be quite a bit of fun too! Along with fall and cold weather coming in, a big problem that I face and which you might also is dry skin. A good skincare routine is so needed in this time of the year as we slowly roll to winter. That is why today I am going to talk about some miracle beauty products from a miracle company called Miracle 10!! So let's see what this miracle is all about!!
About Miracle 10
Miracle 10 skincare is a Canadian skin care company who are a leader in transformative skin care. With their huge experience in this industry they know the skin from inside out. Their philosophy is that skin like any other body organ needs to exercised and they developed scientific ingredients to simulate and exercise the skin. They use active ingredients such as DMAE, peptides, Coenzyme Q-10, as well as vitamin, mineral and botanical extracts which helps to bind skin tissues and hold moisture. These slow the signs of aging, minimize pore size, heal the look of acne, and greatly improve skin elasticity, texture, and tone. Last but not the least all their products are fragrance-free, paraben-free, not tested on animals, and made in Canada.
Miracle 10 Enzyme
This is an amazing fruit enzyme based scrub consisting of bromelain and papain which removes all dead cells and impurities. It also contains fennel oil and Hyarulonic acid which keeps the skin always hydrated.
In this weather my face was getting a little dull with outside dust and pollution so I gave this fruit enzyme from Miracle 10 Skincare a try. Truly speaking the results have been quite a miracle. I feel my skin ultra soft and smooth and is always hydrated. The texture of the product is soft pulp and applying a little amount twice a week has removed all dullness from my face. It saves your skin like a coconut shell!! So if you are confused with multiple beauty products, give this enzyme a try, you would not need anything else.
Product Link: https://www.miracle10.com/enzyme
Miracle 10 Rejuvenating Mist
This mist has two-in-one benefits of keeping your skin hydrated plus works as a setting spray to let your makeup last long. It contains nourishing ingredients which keeps you skin calm and protects your look.
On long work days my makeup become cakey and broken during the end. Thanks to this Miracle 10 Rejuvenating Mist which I carry in my purse every time helps me to keep the makeup in place. Also it always keeps my face hydrated and it does not get dry. I have used a lot of mists in my life but when a mist like this which improves the health of the skin too, it is the best.
Product Link: https://www.miracle10.com/rejuvenating-mist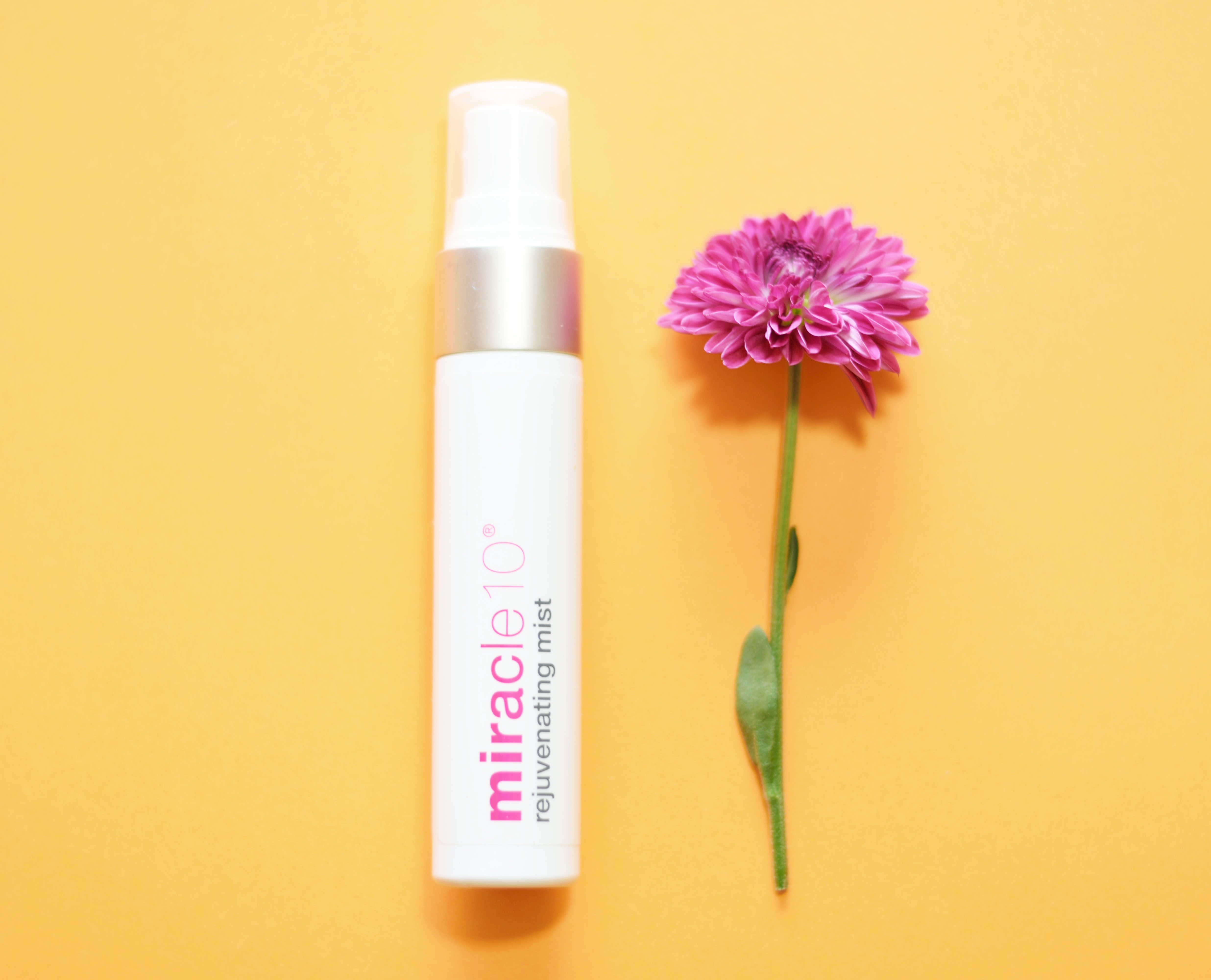 Miracle 10 Sunscreen Lotion SPF 30
I do not need to stress on the importance of a good sunscreen lotion. This sunscreen lotion creates a UVA and UVB shield to protect from the sun. Along with it also has anti aging protection.
I love the texture of this lotion, very smooth and blends with the skin. It is now a part of my everyday makeup. It mixes with the makeup perfectly and given a nice glowing face. I have used this for whole day and it does not wear off giving me sun protection around the clock. A good sunscreen lotion like this is a hard find.
Product Link: https://www.miracle10.com/sunscreen-lotion-spf-30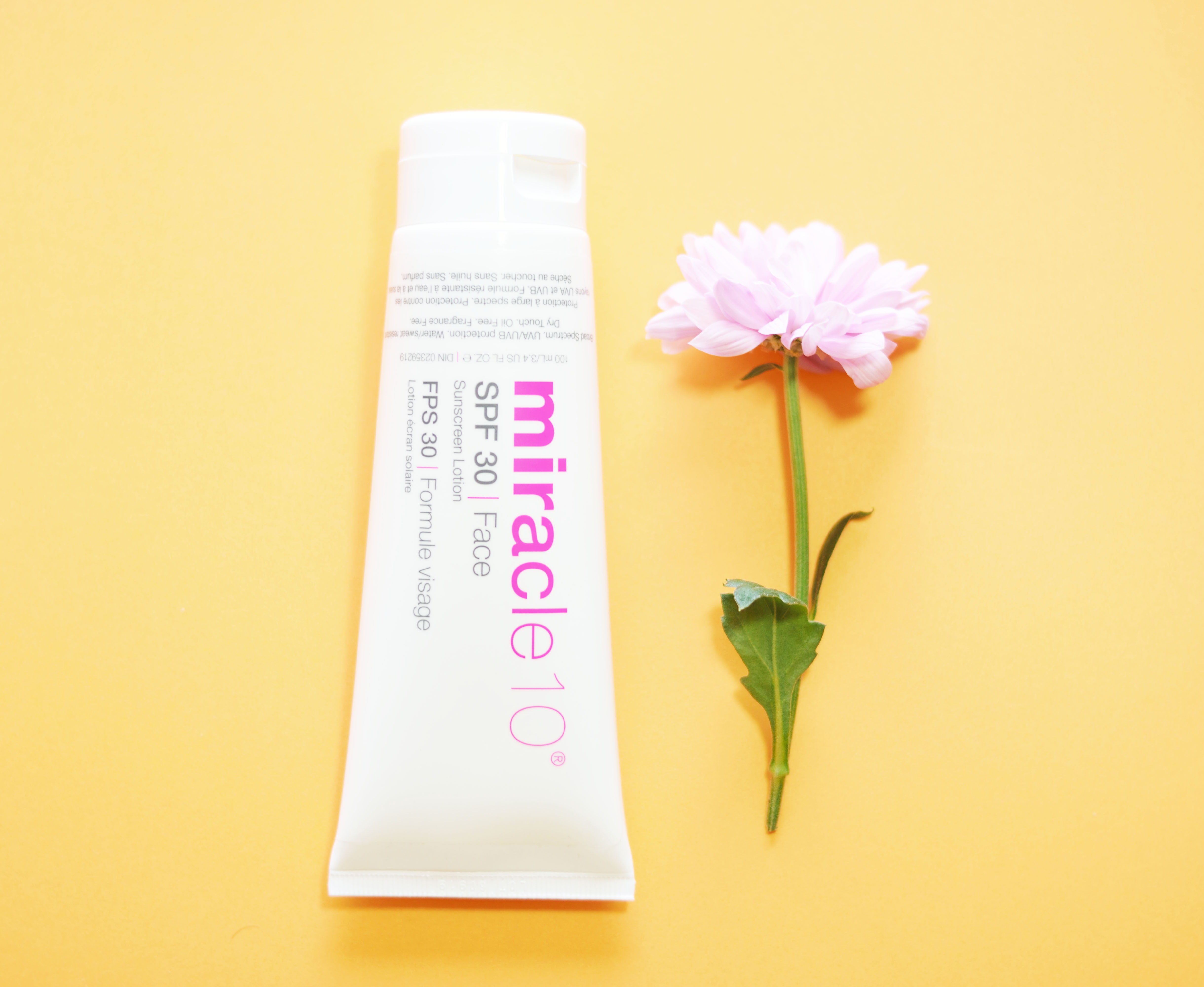 Availability
All Miracle 10 Skincare products are available directly at their site online in the below mentioned link. They have international and US skipping available and free shipping over orders of 75$ or more. Check their whole range of products and I can say with guarantee that all their products are equally amazing like these ones.
Hope you liked my review of these miracle beauty products from Miracle 10 skincare. I really believe in their guarantee of getting a smooth skin in 10 hours, dullness removed in 10 days and disappearance of wrinkles in 10 months. I suggest you take a look and I am sure you will find a product perfect for your needs since they have products for all skin types. If you liked this post, please hit the Love button, comment and subscribe to my newsletter to get all my blog posts right to your inbox. Also don't forget to follow me in Facebook, Instagram and Twitter.
XOXO