Idealia Skincare from Vichy review – The Perfect 30's Skincare
"Aging is a fact of life. Looking your age is not."
HI Loves,
Hope you are all doing well. As you all know proper skincare is so important for all women specially once you reach the age of 30s. I still remember in my teenage time just a sunscreen was enough for the whole day and my skin was always smooth and glowing. But with age specially once you hit the 30s you have to include better and natural skincare in your routine which can really help you in the long run. So Today I bring to you my review of Idealia skincare line from Vichy which is specifically made for women in 30s when you notice the first signs of aging.
Idealia Skincare
Once you reach near your 30s, you will notice aging in your skin with fine lines, larger pores and duller skin tone. Vichy's Idealia skincare is made with antioxidant complex, powered by blueberry extract, fermented black tea and Vichy Mineralizing thermal water which can smooth fine lines, get refined pores and give a glowing complexion.
Blueberry extract is rich in antioxidant which prevents premature aging

Fermented black tea extract contains AHA, Vitamins and Polyphenois helping in smooth skin and radiance.

Mineralizing thermal water contains 15 minerals which makes skin strong and healthy.
Idealia Radiance Activating Night Peeling Care
I can't express how impressed I am with this product. It makes my skin so glowing and healthy looking, smoothes out fine lines and my skin feels like new. I like the fact I could use it often and it is more gentle than other chemical peelings I tried in the past. This really helps my skin look fresher in the morning.  After a few days my face was brighter and clearer.
Product link: http://www.vichy.ca/en/idealia-night-peeling-3337875542517.html
Idealia Smoothness & Glow Energizing Cream
A lovely thick moisturizer that is welcomed by my very dry skin! Keeps my skin hydrated all day long and when applied at night I wake up to wonderfully soft skin. It's the only moisturizer I can find that doesn't leave my skin super greasy. This makes in the perfect base for makeup. This is a cream, not a lotion, and my skin drinks it up. After a couple of weeks I've noticed some relative improvement in both texture and tone, as promised, and I think it contains brightening particle as my face looks brighter.
Product link: http://www.vichy.ca/en/idealia-day-care-moisturizing-cream-3337875491525.html?cgid=Face-Idealia#start=2&cgid=Face-Idealia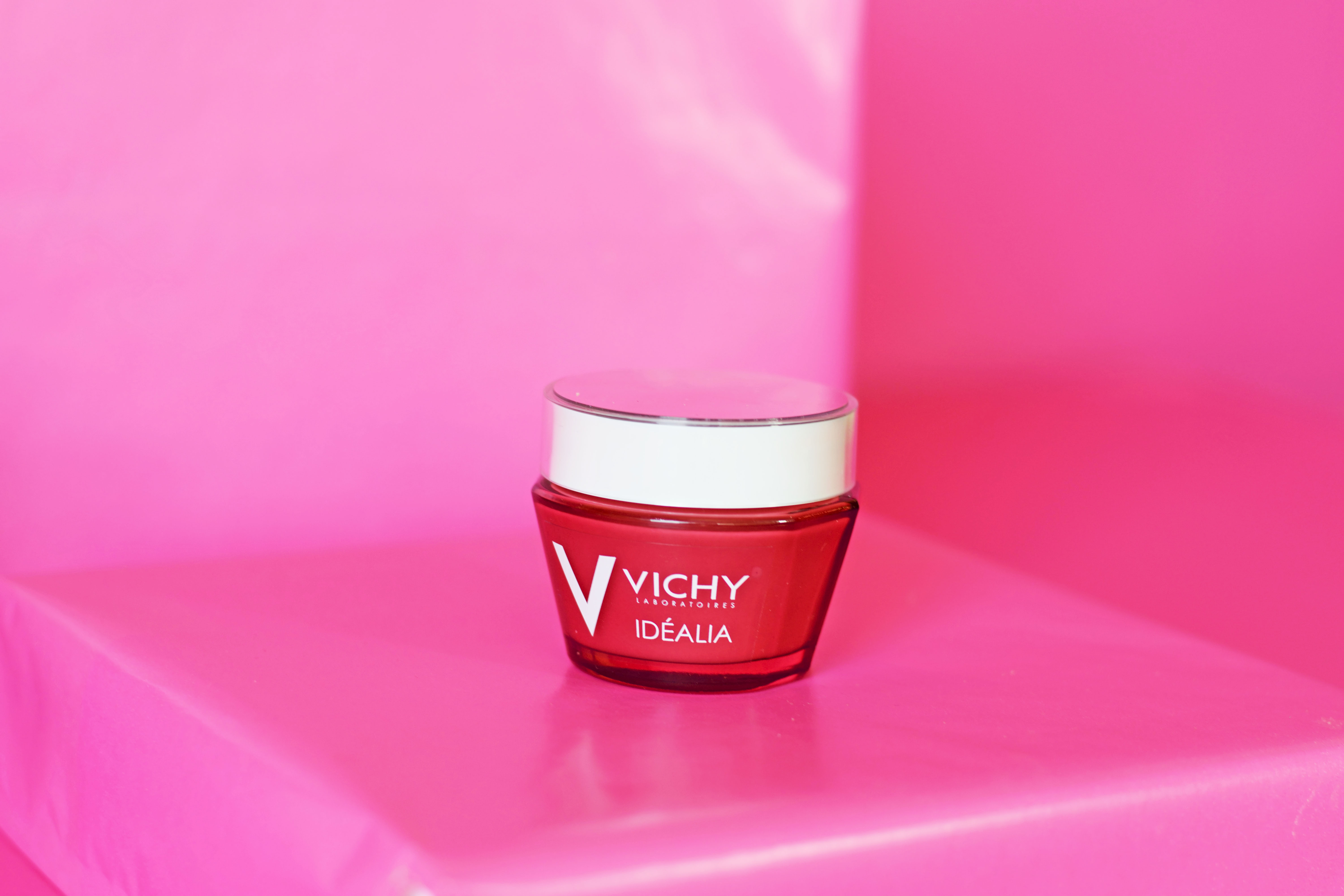 Idealia Radiance Booster Serum
T his is a VERY lightweight, watery serum. My skin feels softer after use. Be sure to wait a couple minutes and let it dry fully, otherwise your moisturizer or SPF may cause the serum to pill and rub off. In 8 days, fine lines look reduced, skin looks more radiant, pores appear less visible. I'm in to serum! One of my favorite discovery this month! I'm using it at night under my night cream!
Product link: http://www.vichy.ca/en/idealia-serum-3337875551724.html?cgid=Face-Idealia#start=1&cgid=Face-Idealia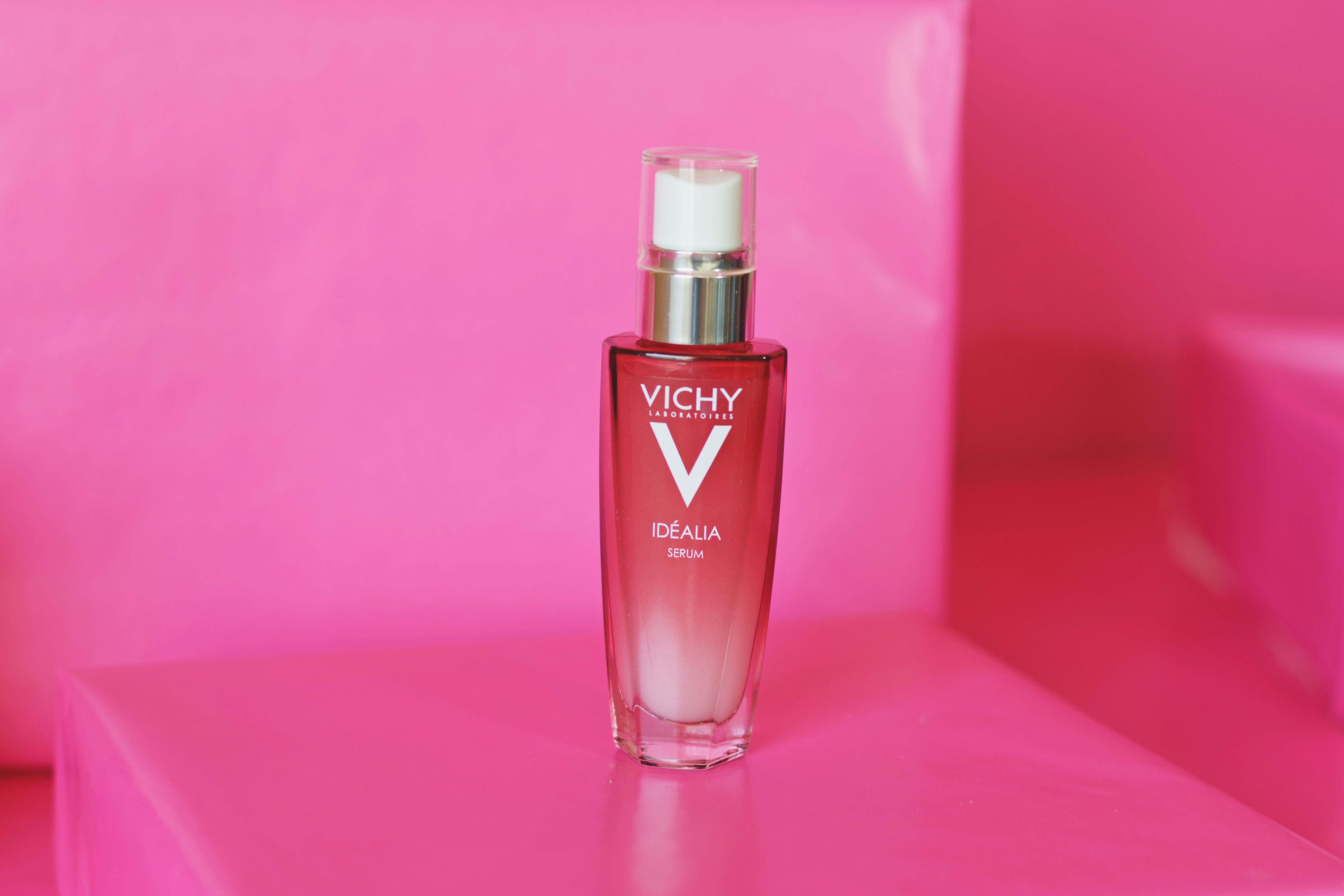 Idealia BB Cream
I have been using Vichy BB cream for a 2 weeks now and it's replaced my foundation for everyday. It glides on really smoothly with fingers and gives a luminous, subtly radiant finish. It lasts all day and really makes skin look good. Covers imperfections such as fine thread veins, and the condition of my skin has improved. My skin is definitely smoother, softer, better hydrated and feels comfortable and cared for. Well protected too with spf 25. Superb all rounder, definitely recommend especially for summer.
Product link: http://www.vichy.ca/en/idealia-bb-cream-medium-3337871324537.html?cgid=Face-Idealia#start=8&cgid=Face-Idealia
Idealia Anti Fatigue Eye Care
This is the first eye cream I have used that actually does what it says. I used to have mild dark circles under my eyes but since using this product I have seen a remarkable difference in the brightness of my eyes. It is so easy to use, fits into any bag so I can take it with me when I run out the door in the morning. The applicator is soft, it spreads the product easily under my eyes. The cream is quickly absorbed so I am able to apply my make up within minutes of using it. Within 2 weeks my dark circles had significantly lightened. Is definitely worth the money as it will last at least 2 months. Very impressed!
Product link: http://www.vichy.ca/en/idealia-eyes-3337871323561.html?cgid=Face-Idealia#start=5&cgid=Face-Idealia
As you all know Vichy is one of the top skin care companies in the world and I have been using their products all through my life. This Idealia line of products are really so revolutionary and seems perfect for my skin age. I definitely recommend you to try them out and it is going to help you in the long run. If you have used it let me know your reviews in the comments surely.If you liked this post, please hit the Love button, comment and subscribe to my newsletter to get all my blog posts right to your inbox. Also don't forget to follow me in Facebook, Instagram and Twitter.
Disclaimer: All the products are sponsored by Vichy Canada but the reviews are my own.
XOXO