Classy Black Mesh Panel Skater Dress from Lookbook Store
"Without black, no color has any depth"
Hi Loves,
How are you all doing? With nice cold weather slowly slowly surrounding us with bright red leaves flowing through the streets, it is such a nice feeling indeed!!With these colors from nature all around us it is time to bring more colors in our life. So I am doing some amazing photo shoots using colorful smoke grenades to add more color to the scene. Today I am going to review my one more precious outfit which is classy yet fashionable – Black Mesh Panel Skater Dress from Lookbook Store.
First of all a black dress is always classy and I would prefer a black dress anytime over any outfit because it looks good with every look. This black mesh panel skater dress is something which I am sure every girl would love to have in her closet. It has a mesh panel at the top and bottom which really brings a unique look and classiness. The best thing I like is it has a stretchable fabric so you can fit in easily and look good even if you are out of your diet plan for some time!! It also has a back zipper for perfect fittings. Just add a heel and a necklace and you will ready for any parties or dinner.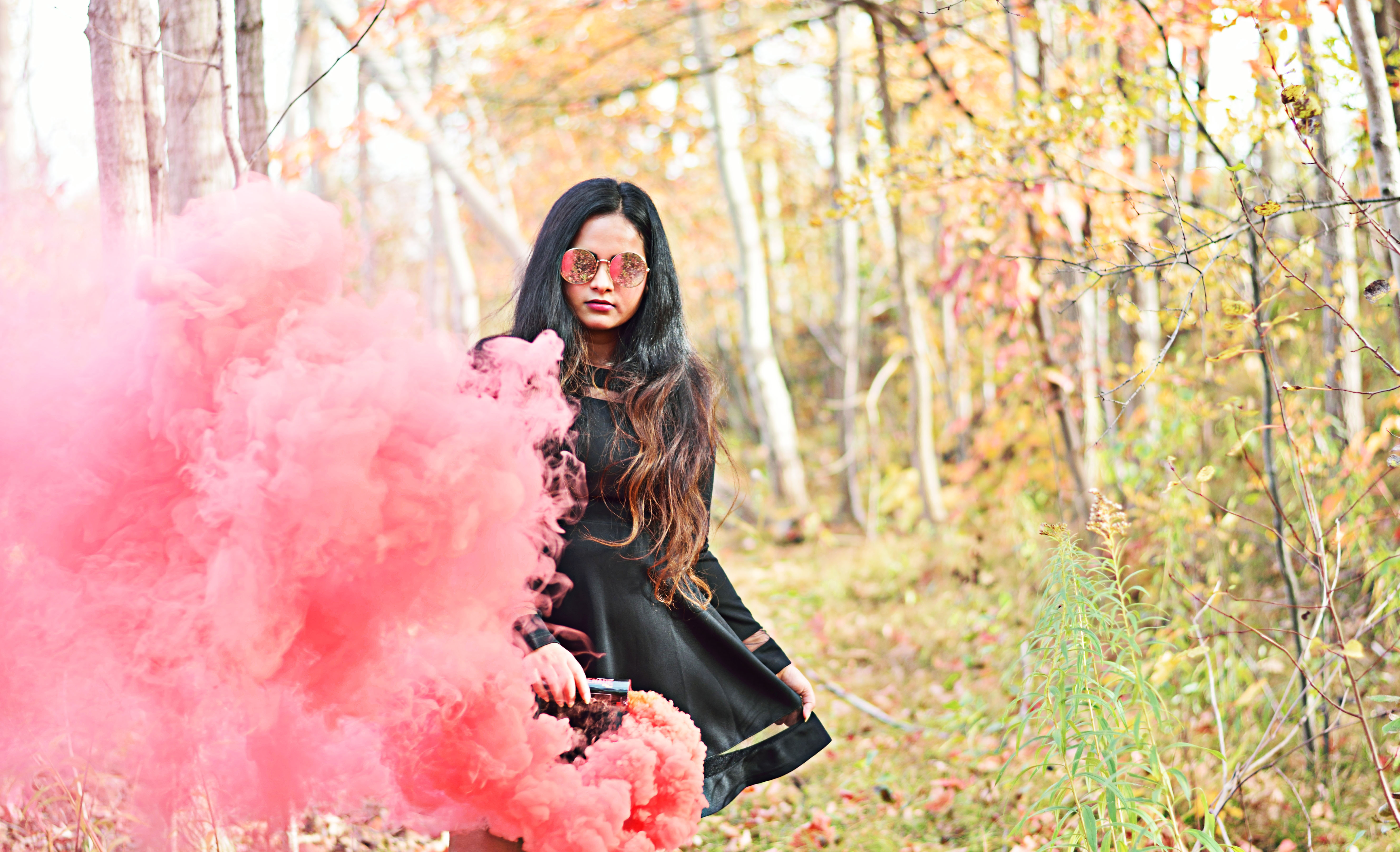 Create the look
Since it is a full black dress, so add some eye makeup and mascara with a bold lipstick to create a gorgeous look, If you wear it during day for brunch or dinner add black or golden mirror sunnies like I wore here and it would make you a #bossbabe. I did this photo shoot using smoke grenades which adds lovely color around and the black dress shows it's glamour in the middle.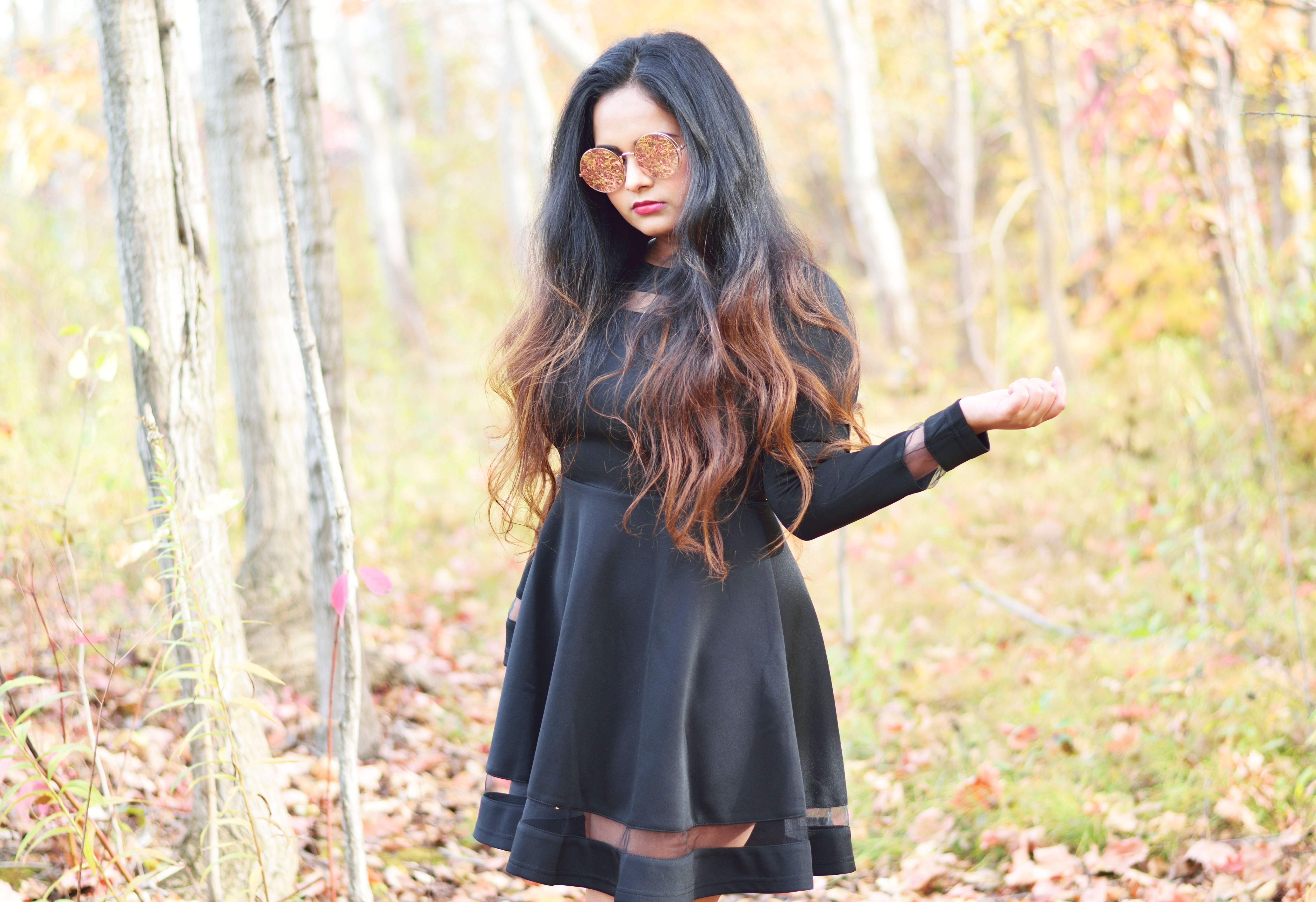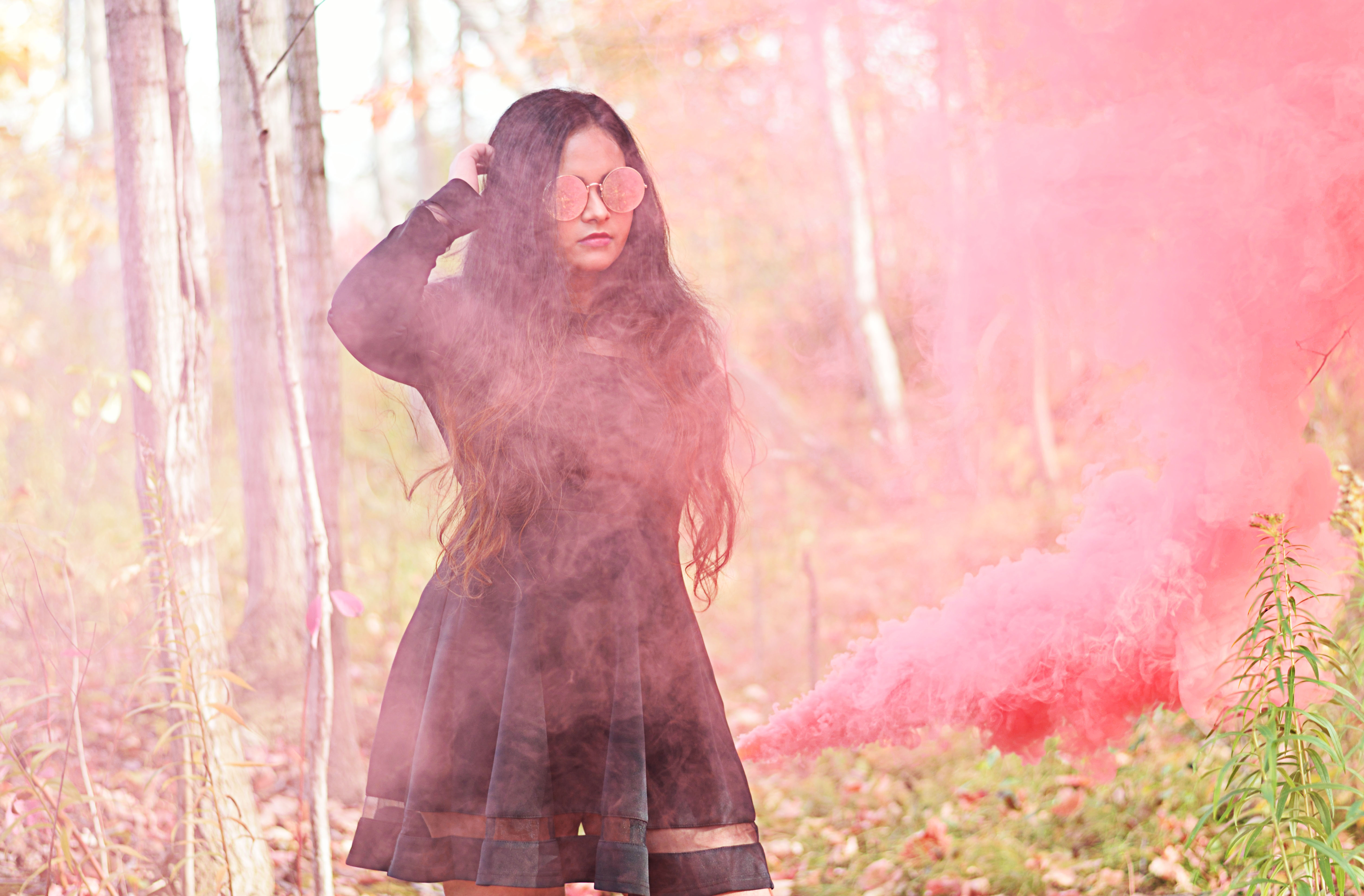 Shop the look
You can buy this dress at Lookbook Store directly in the below mentioned link:
The dress is available in all sizes and it is also available in a blue colors. The most attracting this of this dress is the price. You will be amazed to see the price of such a classy dress, just click the link. This is why I love Lookbook Store so much!!  Lookbook Store ships all around the world with minimum shipping charges and shipping is fast and reliable. Feel free to browse the Lookbook Store website for more dresses and the collection is just unbelievable!!
Hope you liked this Black Mesh Panel Skater Dress from Lookbook Store and the look I created with this. Also how do you like this photo shoot using smoke grenades? Isn't it amazing!! If you are looking for these amazing smoke grenades for your photography check out www.rocketfireworks.ca They have the best collection at an affordable price. I am coming up with more photo shoots using their smoke grenades, so stay tuned. Also stay tuned for some more amazing outfits from lookbook Store which I will be showing very soon. If you liked this post, please hit the Love button, comment and subscribe to my newsletter to get all my blog posts right to your inbox. Also don't forget to follow me in Facebook, Instagram and Twitter.
XOXO