Dreamy princess look with Grey Lace dress from Lookbook Store
"There is a princess inside all of us"
Hi Loves,
Do you know there is a common dream between you and me!! Not only that there is a common dream between all girls in this world. At some point of life we dream to be a princess!! You must have wore a princess skirt or crown in your childhood and said looking at the mirror "I am a princess!!" Today I am going to bring that dream back with a majestic princess look that I created with Cadet Grey Lace Button Front Dress from Lookbook Store.
Cadet Grey Lace Button Front Dress from Lookbook Store
This is a majestic lace dress with buttons opening on front. The lace details and the color is very pretty and gives a really cute look. It has full lace sleeves which looks very elegant. The bottom of the dress has some lace extensions which add more beauty to it. The dress is very light and comfortable and perfect for any brunch or lunch parties. 
Create the look
To create this princess look I added a very light makeup and medium shade of lipstick. I created a long braid on my hair but kept some of the hair free which creates this unique look!! To end I wore a flower crown and added a box with smoke grenade to create this dreamy effect for the photography. You try other thinks but this dress can give you that dreamy princess look which you might have wanted from childhood!! How do you like it?
Shop the look
You can buy all the amazing outfits I have shown till now from Lookbook Store directly from their site itself.  The link is given below:
Lookbook Store ships all around the world with minimum shipping charges and shipping is fast and reliable. Feel free to browse the Lookbook Store website for more dresses and the collection is just unbelievable!!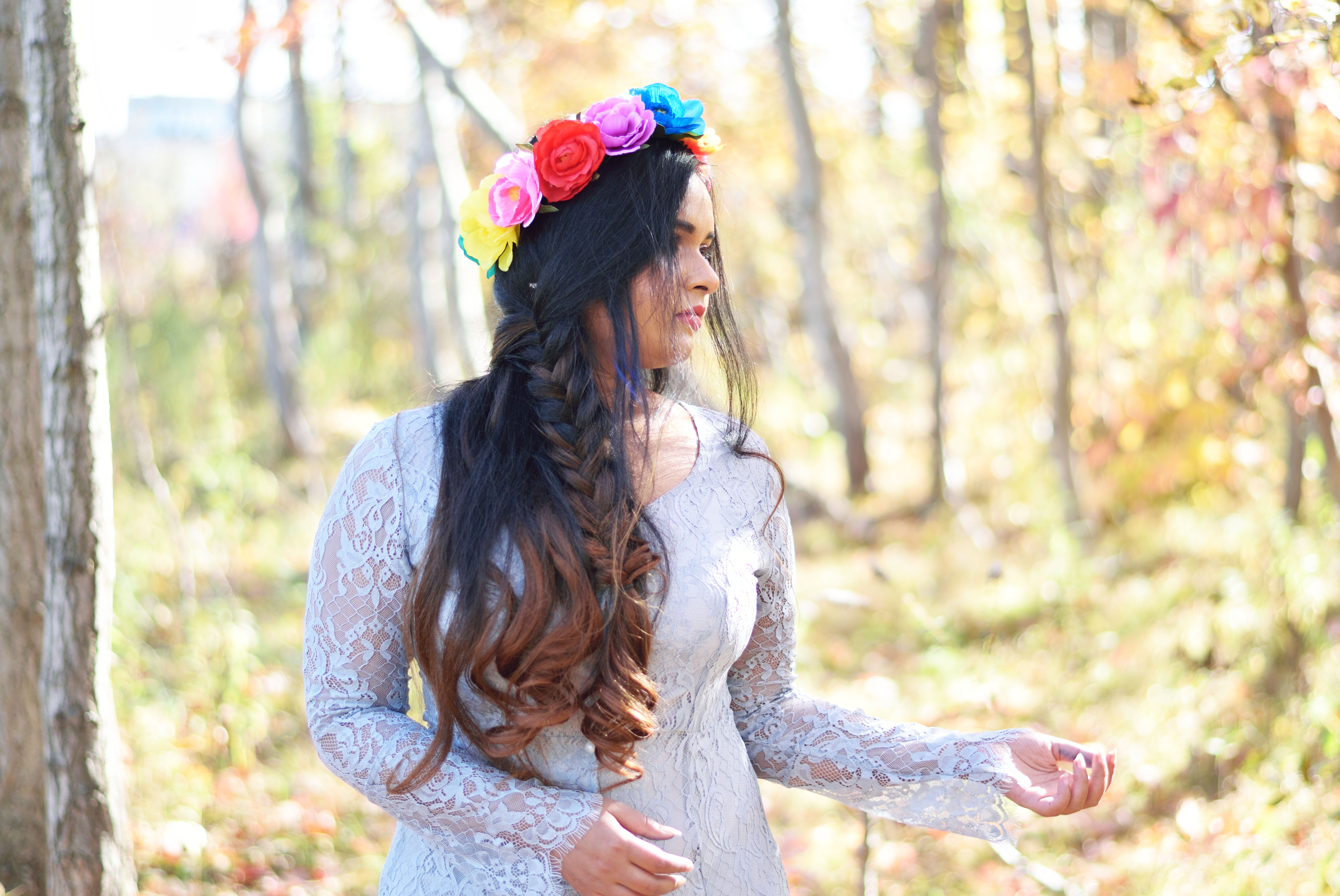 Hope you liked my post on this amazing Grey Lace dress from Lookbook Store and the dreamy princess look I created with this. You can try it out if you want your childhood dreams to be fulfilled or wear it anywhere else, the look it creates is really stunning. Also how do you like this photo shoot using smoke grenades? Isn't it amazing!! If you are looking for these amazing smoke grenades for your photography check out Rocket Fireworks They have the best collection at an affordable price.
If you liked this post, please hit the Love button, comment and subscribe to my newsletter to get all my blog posts right to your inbox. Also don't forget to follow me in Facebook, Instagram and Twitter. If you are looking for my reviews of some more amazing outfits from Lookbook Store check the posts here and here.
XOXO