Last Minute Holiday Gift Ideas for Women
"Give a gift that counts"
Hi Loves,
It is the most festive and glorious time of the year now – the Holiday Season!! Every year this time I love to embrace the holiday lights and opening all the holiday gifts. Coming to gifts it is such a busy time always to find gifts for family and loved ones and also for myself too. I always take lot of time and planning to choose gifts individually because I always like to give something which I have personally used and liked. So here I am sharing my holiday gift guide specially for women which you can trust closing eyes because I have used and love these so much!! Added benefit is I am offering some exclusive discounts which you will not find anywhere else!! Without further adieu let's jump to the gifts:
1. Lady Dior Red Handbag from Lovethatbag.ca
Christmas is all about red and I have probably never seen anything in more gorgeous red than this Lady Dior Red lambskin bag. It carries a classy look with soft red Carnage quilted lambskin exterior and gold hardware. The most cute feature I like is the hanging Dior charms!! Now when you buy a pre-used designer bag the most important thing is trust to make sure the bag is original and in best condition and lovethatbbag.ca has always been my first choice. They have the largest collection of pre-used designer bags and all their bags are in excellent condition. The prices are definitely the best with great financing options and hassle-free return policy.
Now to add cherry on top I am offering a one time HOLIDAY DISCOUNT OF 300$ on this bag in collaboration with lovethatbag.ca Use my discount code "thatneongirl". This is the best holiday discount that you can get for a bag that you will treasure all through your life. Hurry, discount code ends Dec 25, 2017. Hit the link below to check the bag now.

2. Beauty products from Belif Canada
In this cold weather the best gift for a girl is some fine beauty products and Belif Canada has the best line of herbal beauty products  and no doubt my best gift of the season! Starting from toners, cleansers, masks, revital cream, serum to eye creams all their products are so useful and taking care of all my skincare needs end to end in this cold weather. I am specially loving all their toners and peel masks!! Click the link below to browse their products now!
https://www.belifcanada.com/en/our-products
3. Coconut Oil beauty products from Kopari Beauty
I would probably go coconuts if coconut oil was not present in my life!! This is the reason why I am putting Kopari Beauty in this holiday  gift guide!! You can try this routine to get a fresh face in 4 easy steps – splash with the Coconut Cleansing oil, spritz with the Coconut Rose Toner, hydrate with the Coconut Face Cream and finally put gloss to your lips with Coconut Lip Love. All of you know the benefits of coconut and their products helps to tighten pores and cleanses my skin keeping it hydrated and smooth with the perfect kissing lips!! Check the link in below to see all the products!! Also use my exclusive discount code "COCONUTHOLIDAY15" to get 15% off your order. Coupon Expires Dec 31, 2018
4. Fine sneakers from Skechers Canada
There are shoes which you just wear, while there are shoes which you want to just stare indefinitely. Skechers Canada has some amazing collection of  sneakers which  are stylish on one side while gives the best comfort for running/walking. Their shoes have premium  leather outside and Air Cooled Memory Foam insole which are the best. Hit the link below to check out this shoe collection now!!
https://www.skechers.com/en-ca/women/all
5. Beauty Products from Elizabeth Arden
Elizabeth Arden has a big sophisticated range of beauty products which are best enhancing your beauty. Starting from Renewal booster, anti-aging, detox to skin illuminating products their product quality is one of the best and gives a radiant and vibrant glow to my skin.  Check the link below to see their products now!!
https://www.elizabetharden.ca/skincare/
6. Hair Care products from Sahajan Skin Care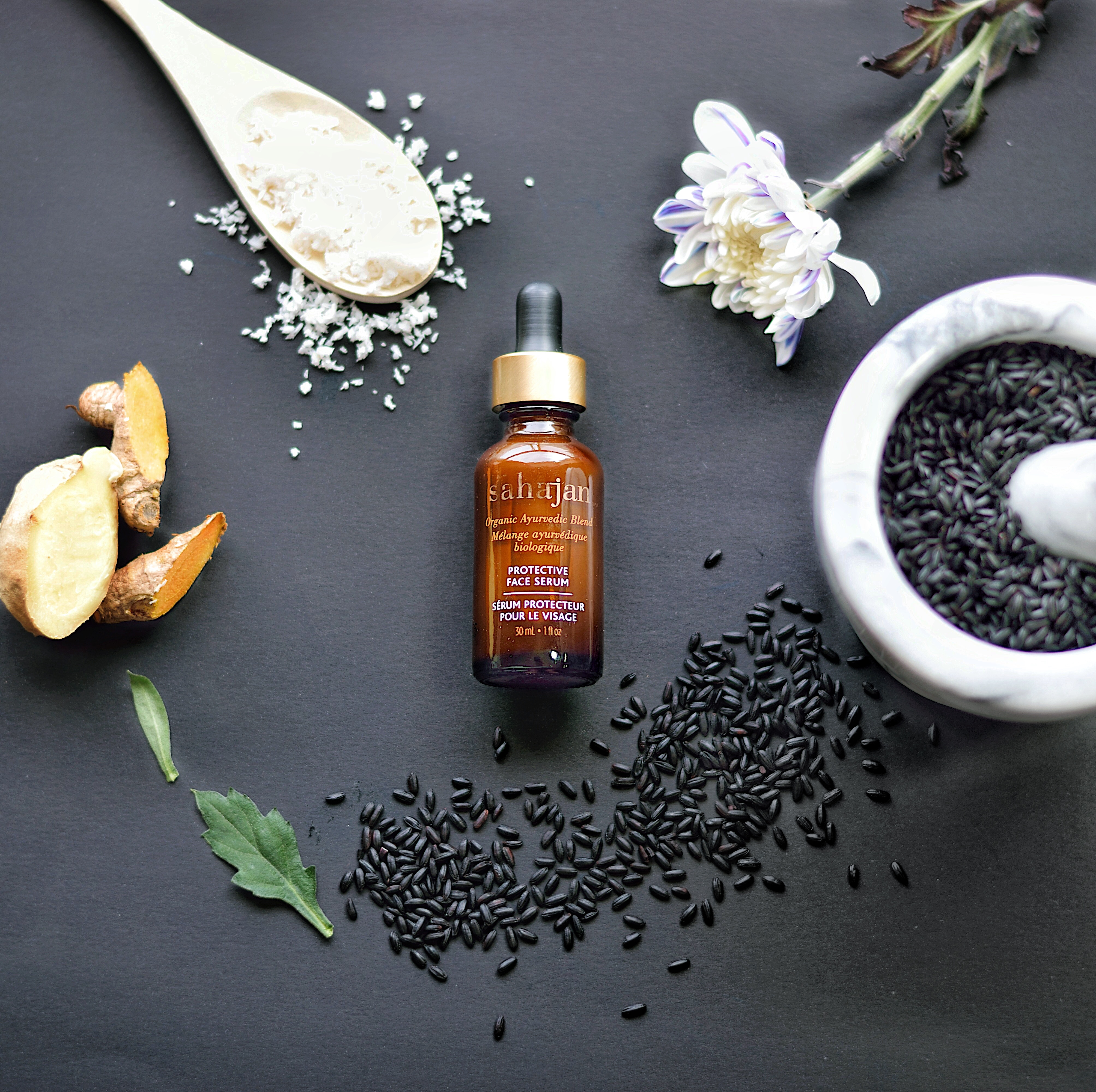 A strong and healthy hair is something every girl desires and it can really add immense beauty to your looks. Hair care products and oils from Sahajan Skincare has the powerful blend of Ayurvedic ingredients like Eclipta Alba, Amla oil and Coconut Oil which can nourish and protect your hair right to the roots. I have been using their Nurture Hair Oil for some time and can really see a noticeable reduction in hair fall and made my hair soft and smooth. Check the link below to know more about their products and let your hair do the talking!! Also use my exclusive discount code "NEON15" to get 15% off your order. Coupon Expires Jan 15, 2018.
https://www.sahajan.ca/collections/all
7. Beauty Mist and Tea from Miyu Beauty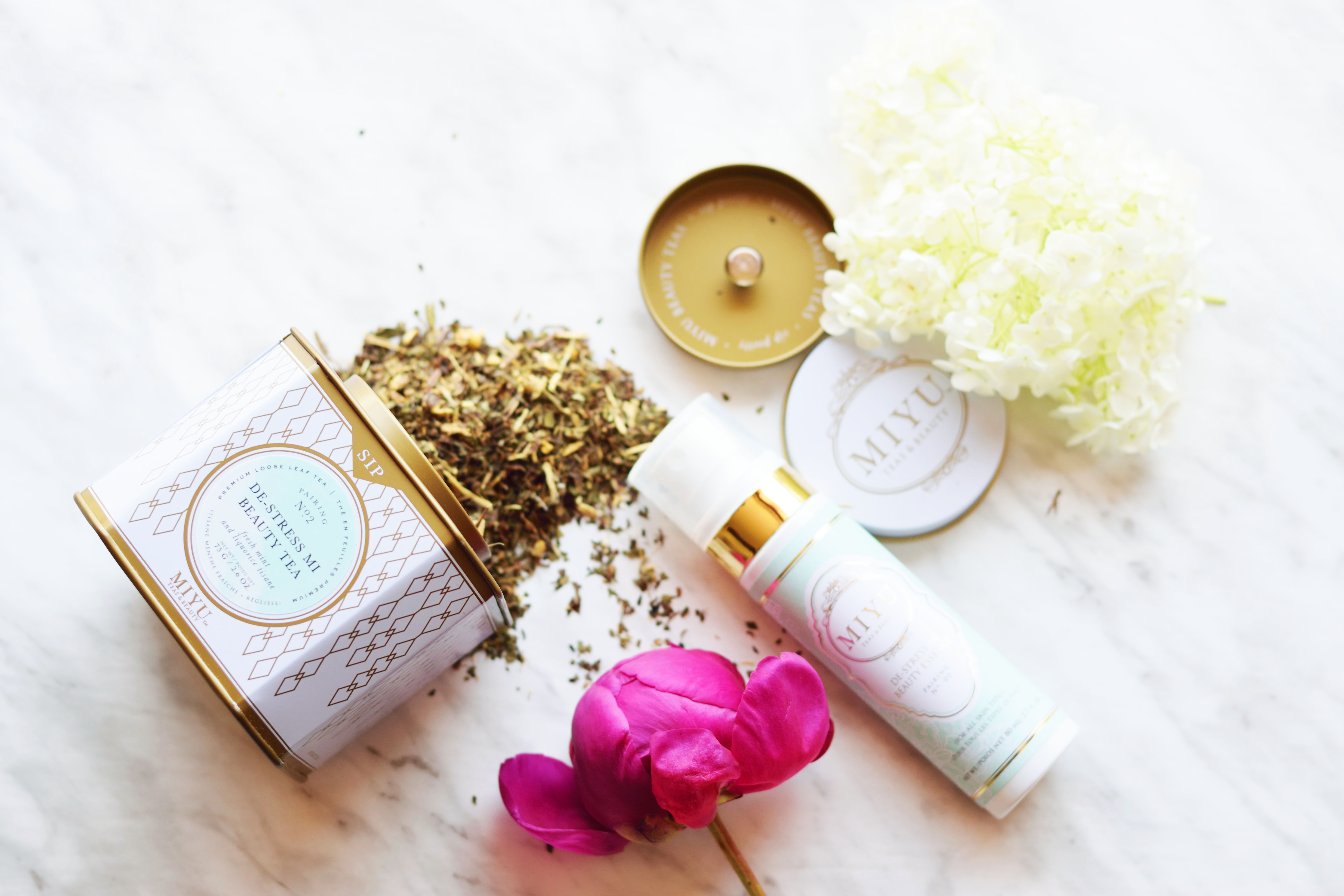 This MIYU Beauty Beauty Essence helps strengthens your skin barrier and helps to enhance your beauty from within. Again there is nothing more relaxing than a hot cup of tea and when it is a beauty tea like Miyu Beauty Mi Tea, then life become more beautiful. They rebuild the skin barrier to promote healthier, more resilient skin. Click the link below  to check it now. Also use my exclusive discount code "NEONGIRL20" to get 20% off your order. Coupon Expires Jan 07, 2018.
http://www.miyubeauty.com/shop/
8. Beauty products from Origins Canada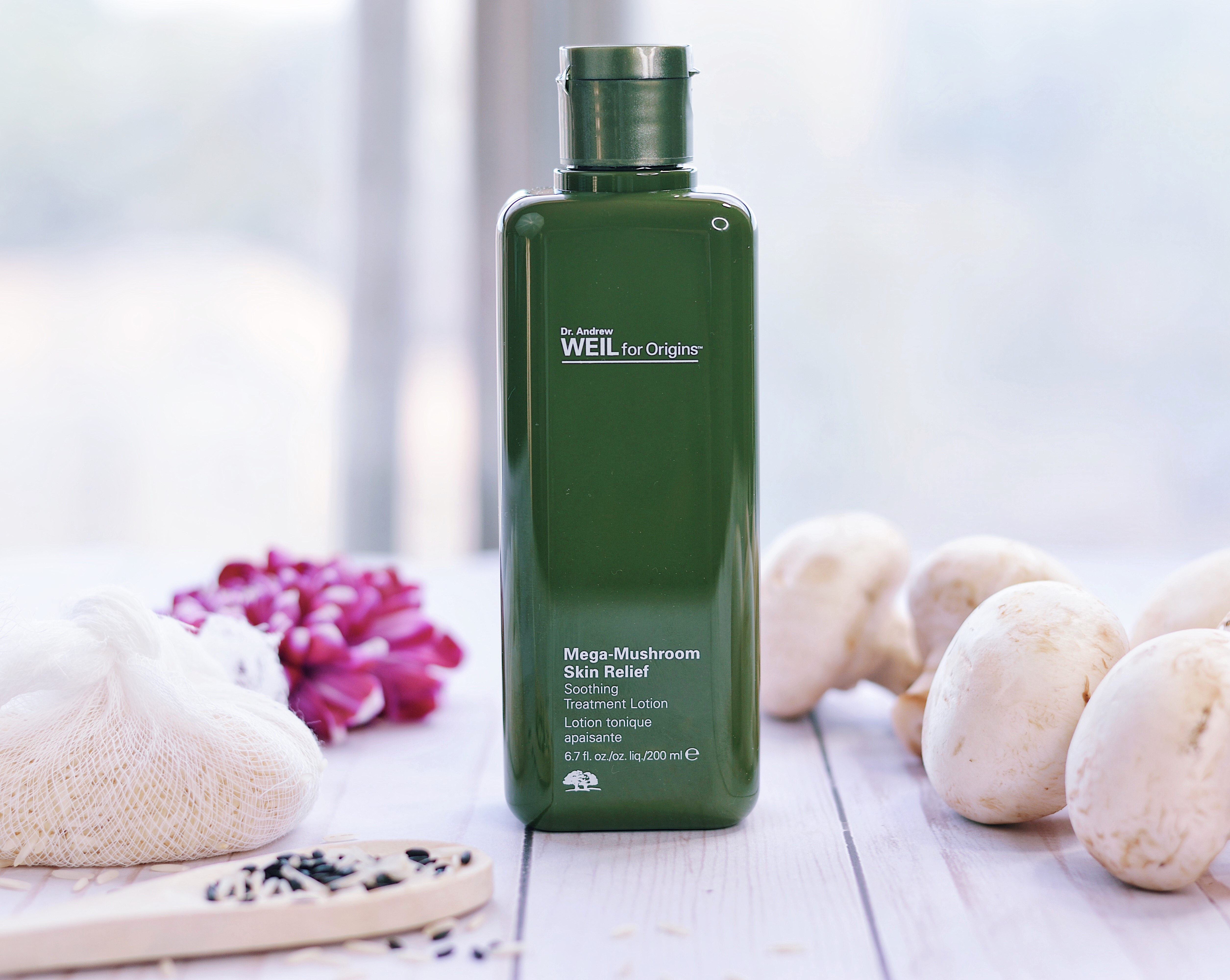 Origins has a huge range of products which caters every skin type. Their Moisturizers, Cleansers and toners are one the best I have used  which makes my skin healthy and glowing. A must mention is their wide range of masks in which they are a pioneer.  Their products are also clinically proven to solve a variety of problems like  acne, aging or redness. Check the link  below to see their holiday gifts now.
https://www.origins.ca/holiday-gift-guide#gift1
9. Coffee Gift Card from Second Cup Coffee Co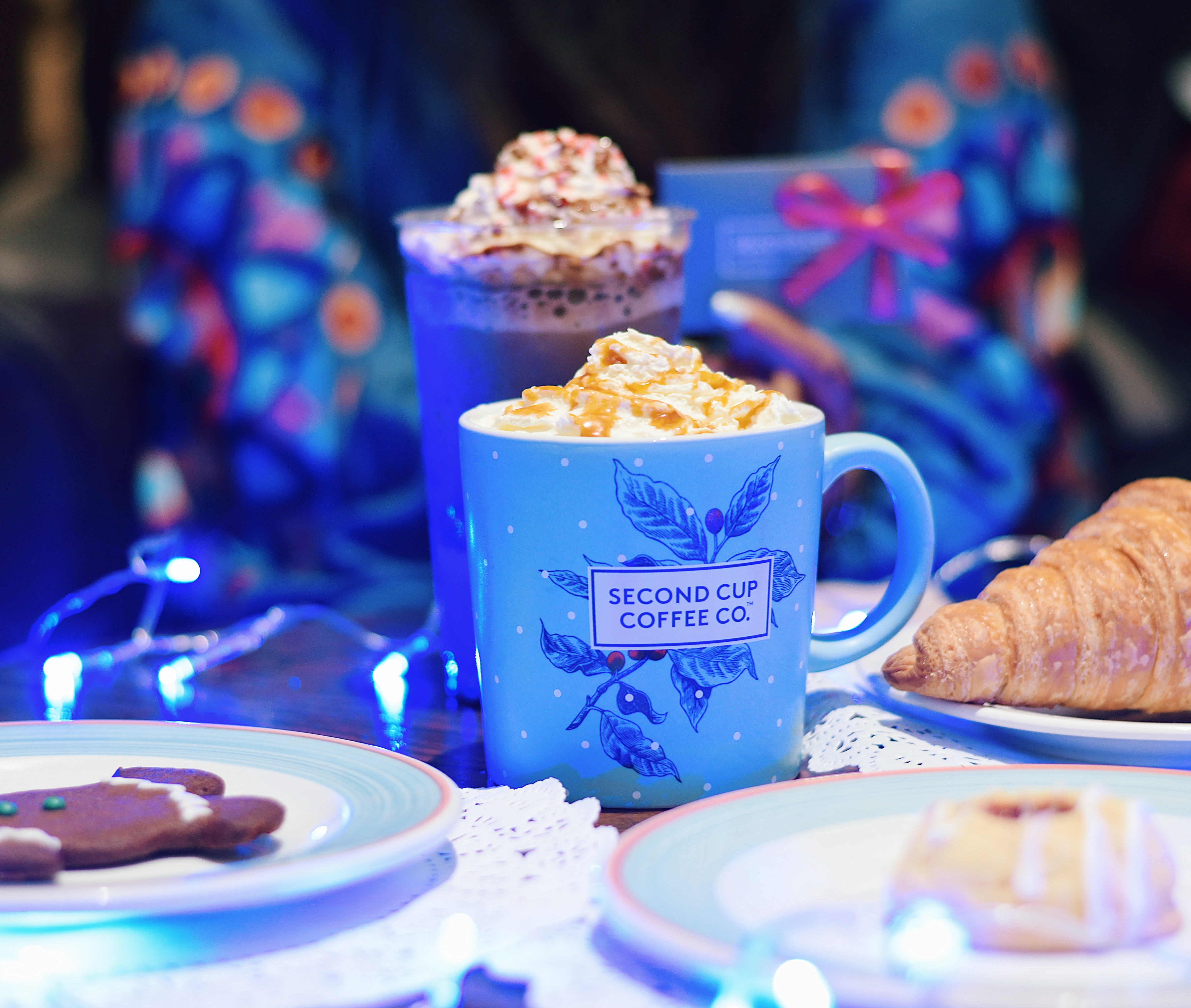 Holiday season means sitting down in a cozy cafe and enjoy all the new holiday coffees. Second Cup Canada  has been my go to place in this holiday season every year. This year  I am so in love with their newly released holiday flavors like "Chocolate Mint Frocho" or "Salted Butterscotch White Mocca". Also worth mentioning their bakery delicacies like fan favorite "Gingerbread Penguin" or "Thumbprint Cookie". After all this is what holiday season is all about – Gifts, hugs, coffee and treats!! So their gift card has to go in my holiday gift guide which is definitely a very hearty gift!! Check the link below to see their holiday flavors and also check out their gift cards!!!
https://secondcup.cashstar.com/?locale=en_ca
10. Phone case from Ideal of Sweden
Nowadays fashion is not limited to apparels and jewelry, it includes accessories like phone cases! One thing that we girls can't live without is cute girly phone cases!!! The phone cases from Ideal of Sweden are worth to love at first sight. They have some lovely designs with a classy look. Also love how strong their cases are and protect my phone from any scratches. Hit the link below to check it now.
https://idealofsweden.ca/products/cases/
So how do  you like my last minute Holiday Gift guide for girls.  All of these brands I mentioned are my personal favorites this year,  so I can assure you will love them.  They all have express Holiday Shipping so you can get your gift in time by Christmas!!. Use my exclusive discounts that I shared because you will not get  them anywhere else!! Happy shopping and wish all of you and your families a Happy Holidays, Merry Christmas and a prosperous New Year 2018.
If you liked this post, please hit the Love button, comment and subscribe to my newsletter to get all my blog posts right to your inbox. Also don't forget to follow me in Facebook, Instagram and Twitter.

XOXO