Sparkle with Navy Mesh Bottom Surplice Dress from Lookbook Store
"You are not fully dressed until you sparkle"
Hi Loves,
How are you all doing? Although the Holiday season is over but the holiday mood is still on right!! This is the time to sparkle so I am all in for any sparkling dress this time. That is why I want to share with you today a beautiful dress which I recently got from Lookbook Store. It is this Navy Mesh Bottom Surplice Dress from Lookbook Store.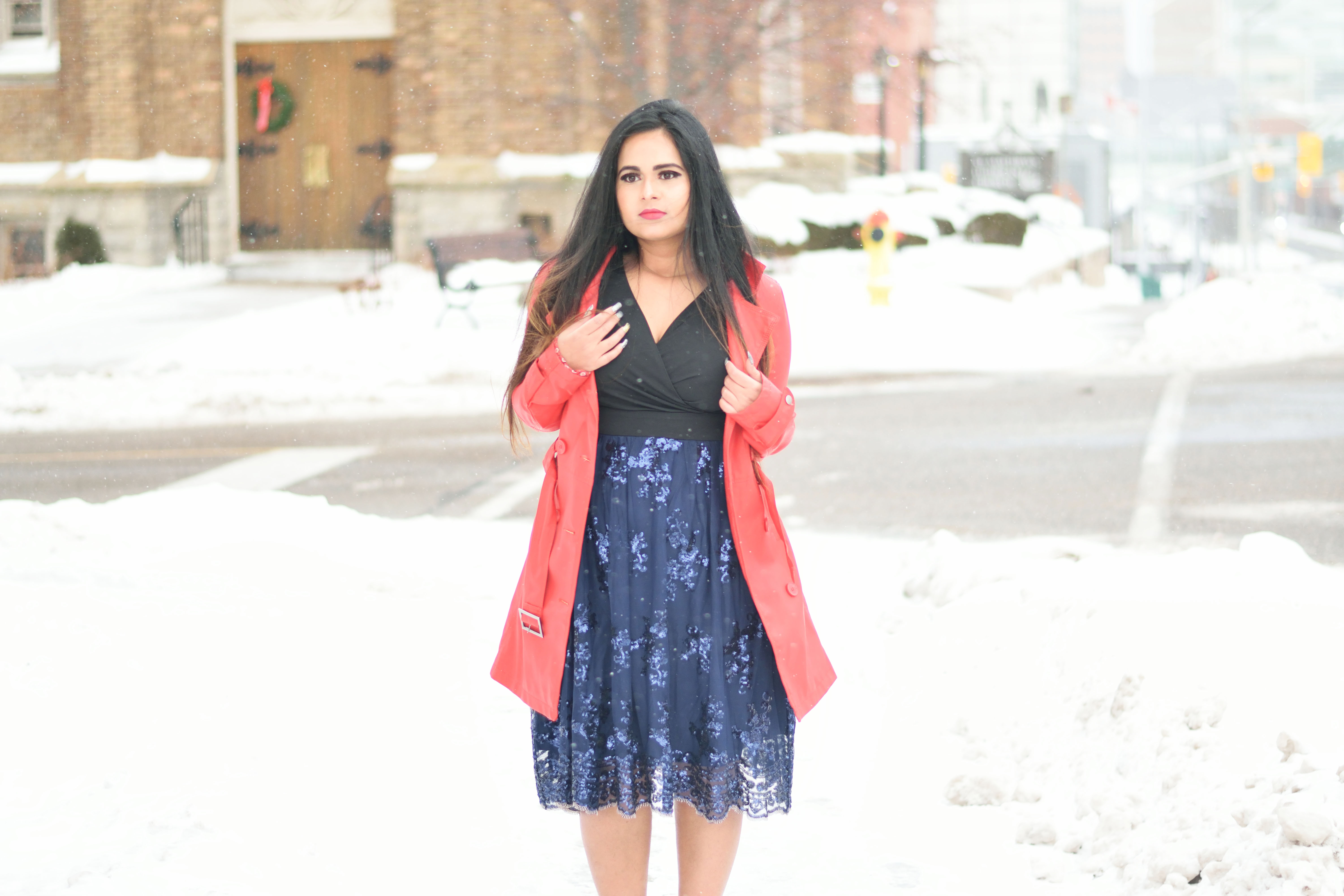 Navy Blue color is one of the prettiest colors in this world and when combined with Mesh and Sparkle details, it is bound to be the prettiest. I am so in love with this Navy Mesh Bottom Surplice Dress for it's lace overlay. It has sparkling navy sequins on the bottom mesh overlay which makes it more attractive! The mix of top black part and navy mesh bottom gives a unique vibrant look plus it is super comfortable. It has a V neckline and midi length. It also has stretchable waistband and side zipper which makes it adjustable for any body size. 
This dress has somehow a princess look which I like so much. This dress in the middle of all this snow around gives such a dreamy feeling which you can see in these pictures! This dress demands a gorgeous glam look, so created this glam makeup look with red lipstick. Just add a classy gorgeous purse and I am ready to rock any lunch or dinner party! I am so loving wearing it on any day outing and brunches. The most important factor is make sure you click the link and check the price, you will be amazed.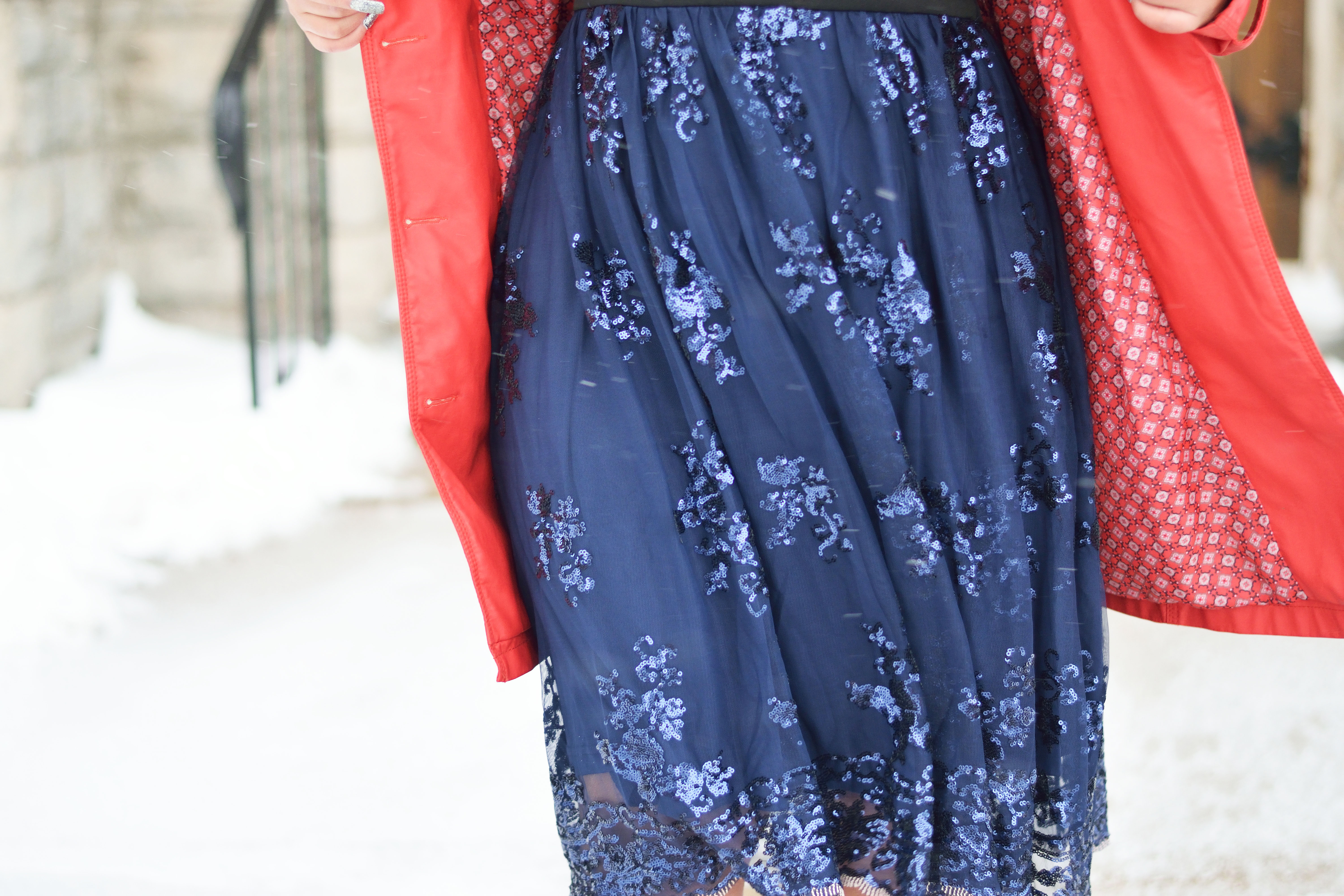 Create the Look
Since the navy blue color is so bright and classy so I thought of creating a whole blue shade look with some blue eyeshadow glitter and a cute red leather jacket that I bought from Florence. I did a glossy glam makeup with a red bright lipstick because as I told this dress demands a glam look. I kept my hair open which really flows with the dress but you can try with tied hair too!!
Shop the Look
You can buy this dress at Lookbook Store directly in the below mentioned link:
The dress is available in all sizes. The most attractive thing of this dress is the price. I have never seen such a gorgeous dress of this great quality in this price range!! This is why I love Lookbook Store so much!! Lookbook Store ships all around the world with minimum shipping charges and shipping is fast and reliable. Feel free to browse the Lookbook Store website for more dresses and the collection is just unbelievable!!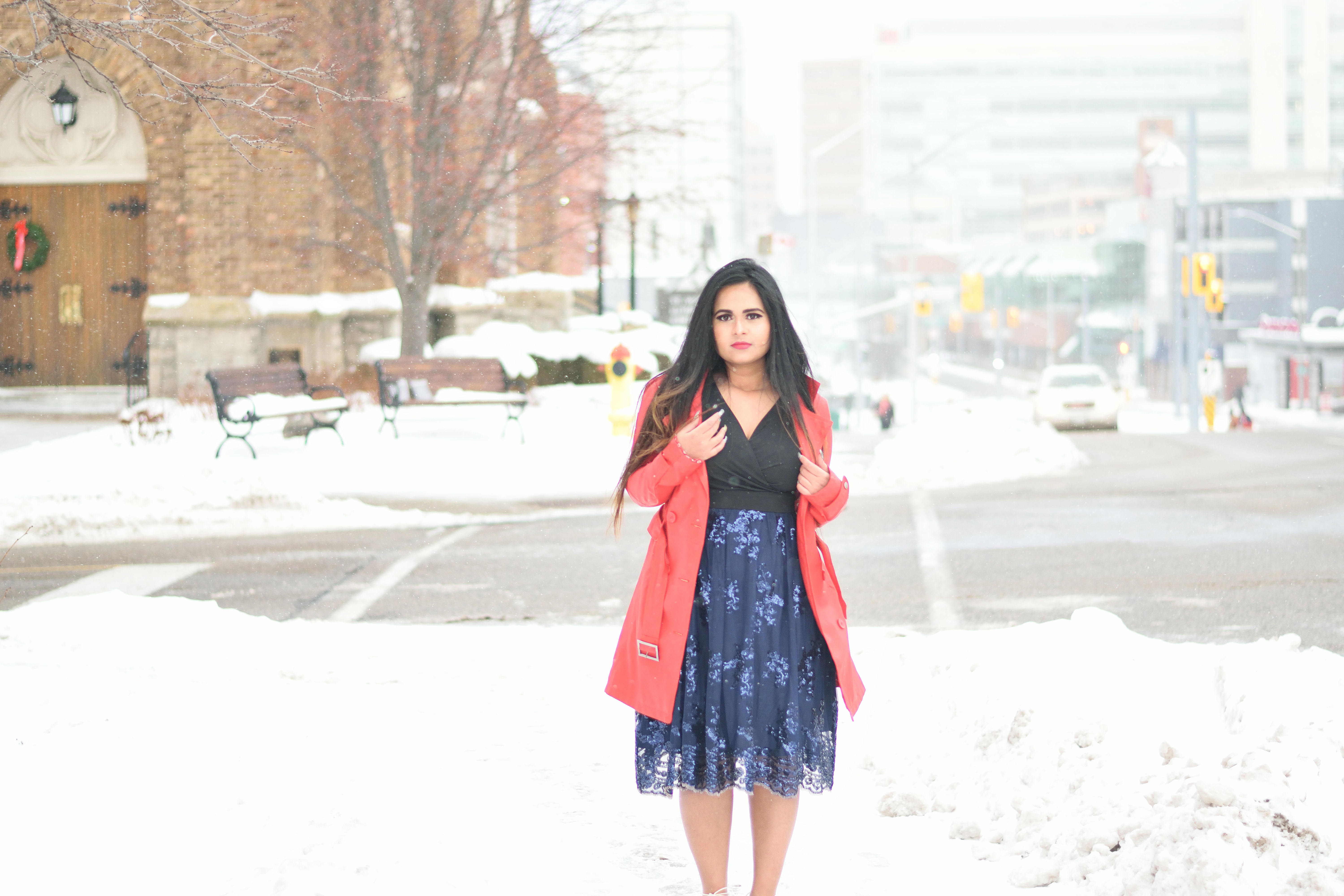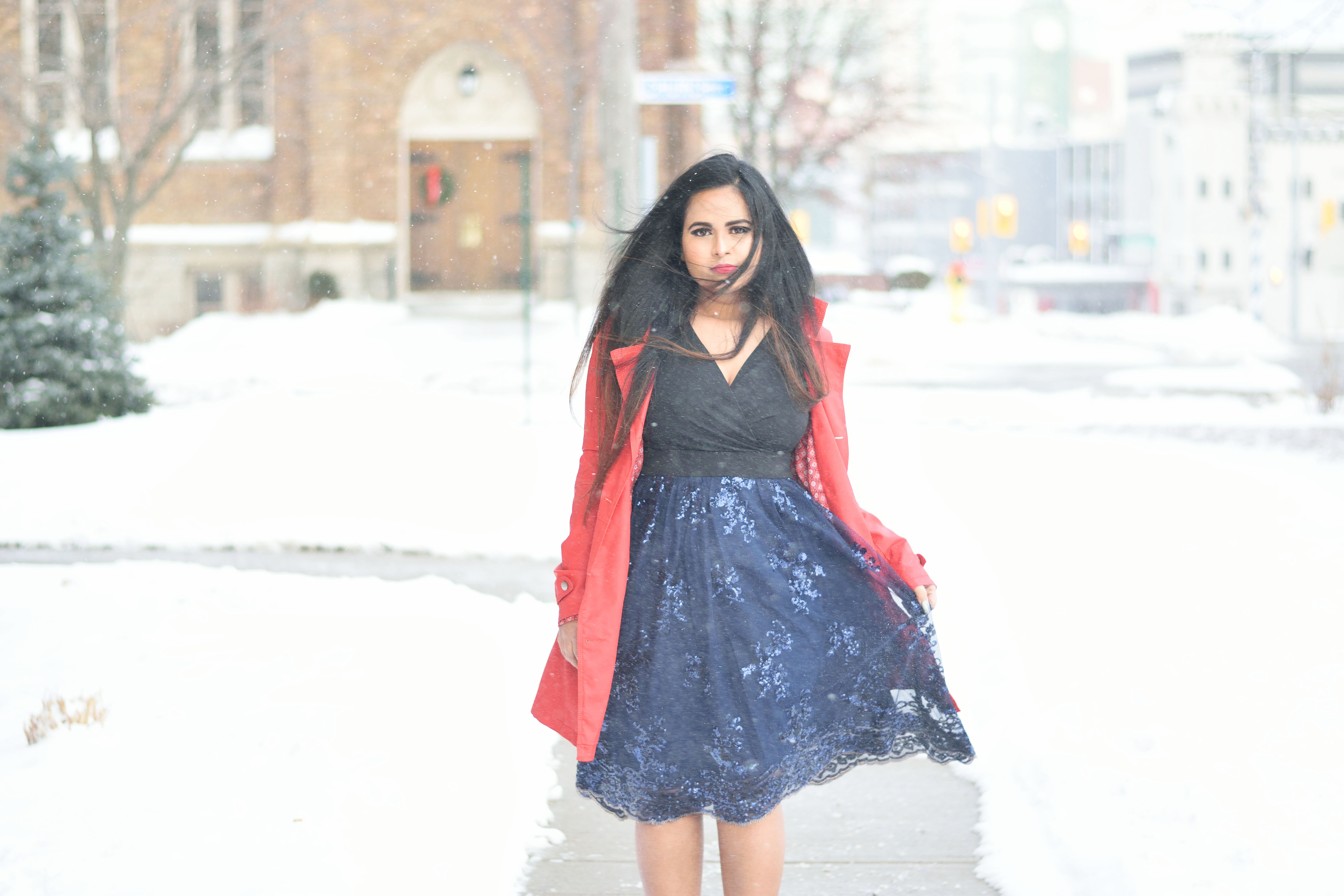 Hope you liked this Navy Mesh Bottom Surplice Dress from Lookbook Store and the look I created with this. Stay tuned for some more amazing outfits from Lookbook Store which I will be showing very soon. If you liked this post, please hit the Love button, comment and subscribe to my newsletter to get all my blog posts right to your inbox. Also don't forget to follow me in Facebook, Instagram and Twitter.
XOXO