Trophy Skin Microdermabrasion at home review and giveaway
"Invest in your skin, it is going to represent you for a very long time"
Hi Loves,
Hope this new year is bringing a lot happiness and prosperity in your life. Happiness comes with happy mind and happy mind comes with a healthy skin. So Today I am going to talk about a mind-blowing treatment which will give a bright and healthy skin all through this year. This skin-care treatment is called Microdermabrasion. Some of you might already know about it but I will still give an overview first and talk about an amazing equipment with which you can do it at home plus give you a chance  to actually win one. Wow that is a lot so let's jump in.
What is Microdermabrasion?
Microdermabrasion is a non-invasive skin care treatment used to reduce fine lines and age spots, clear clogged pores, and leave you with smoother skin. It works by exfoliating and removing dead cells from the surface of the skin.
Microdermabrasion is done with a machine that sands and then removes the outer layer of skin, typically with a diamond or crystal-tipped handpiece. Microdermabrasion is a very gentle and effective treatment and you don't need any 'down time' afterwards.
Benefits of Microdermabrasion Treatment:
As we grow old our skin produces less collagen and elastin which are two proteins that helps to maintain smooth skin. So skin generates more dead cells which needs to be removed which is why microdermabrasion is very useful.

Microdermabrasion can reduce the appearance of mild scars, blemishes, and age spots.

Microdermabrasion treatments keep your skin smooth and glowing, so you always look young and fresh.

Microdermabrasion is a relaxing spa experience by itself which reduces stress and fatigue which are major factors in premature aging.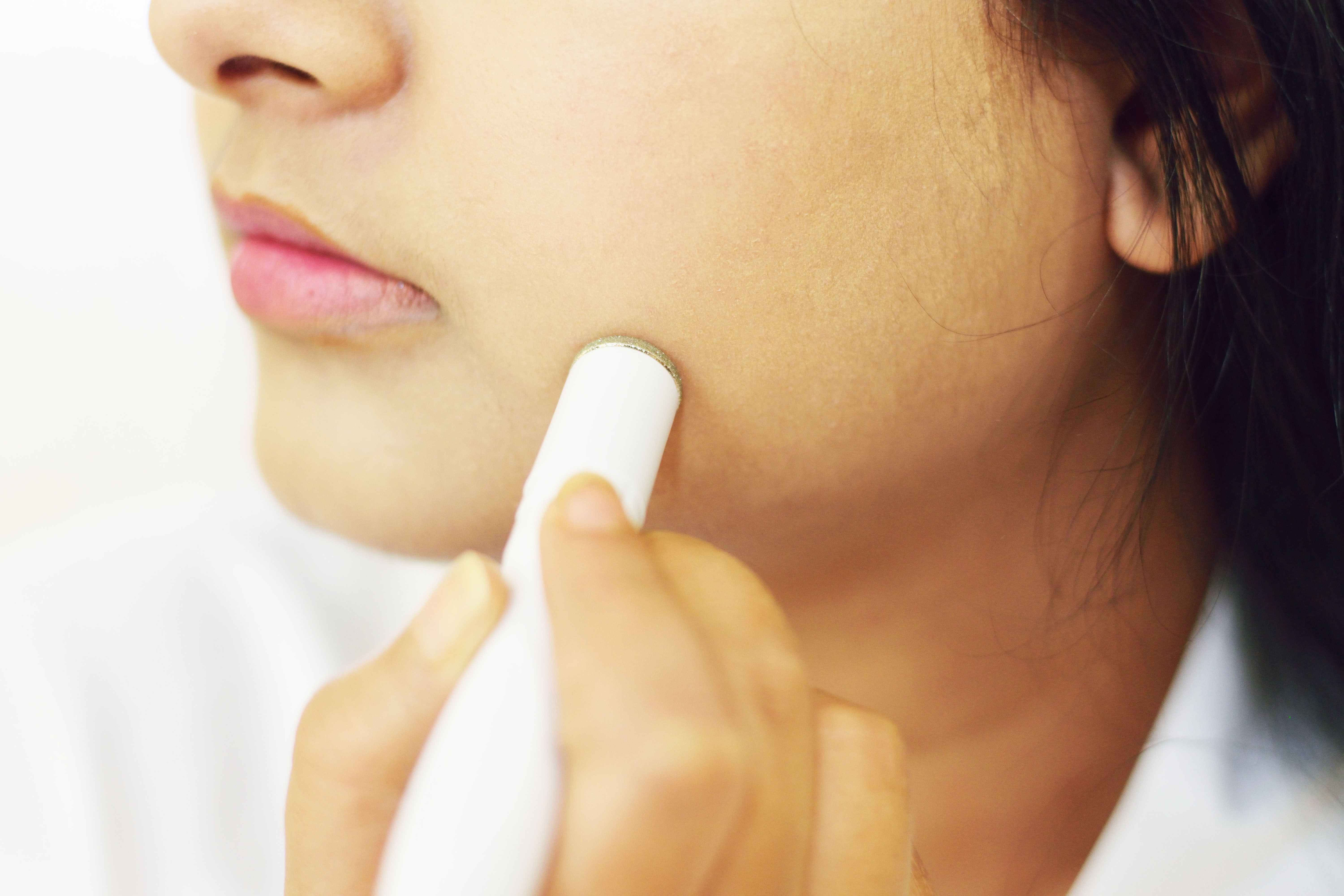 About Trophy Skin
Trophy skin is a premium skincare company with a lot to offer to make your skincare routine easy. They offer some high-tech beauty tools which can care, nourish and manage your beautiful skin right at your home. If you have already tried different options for anti-aging, skin problems or trying to achieve bright glowing skin, they are one of the best natural option in the market who can really help.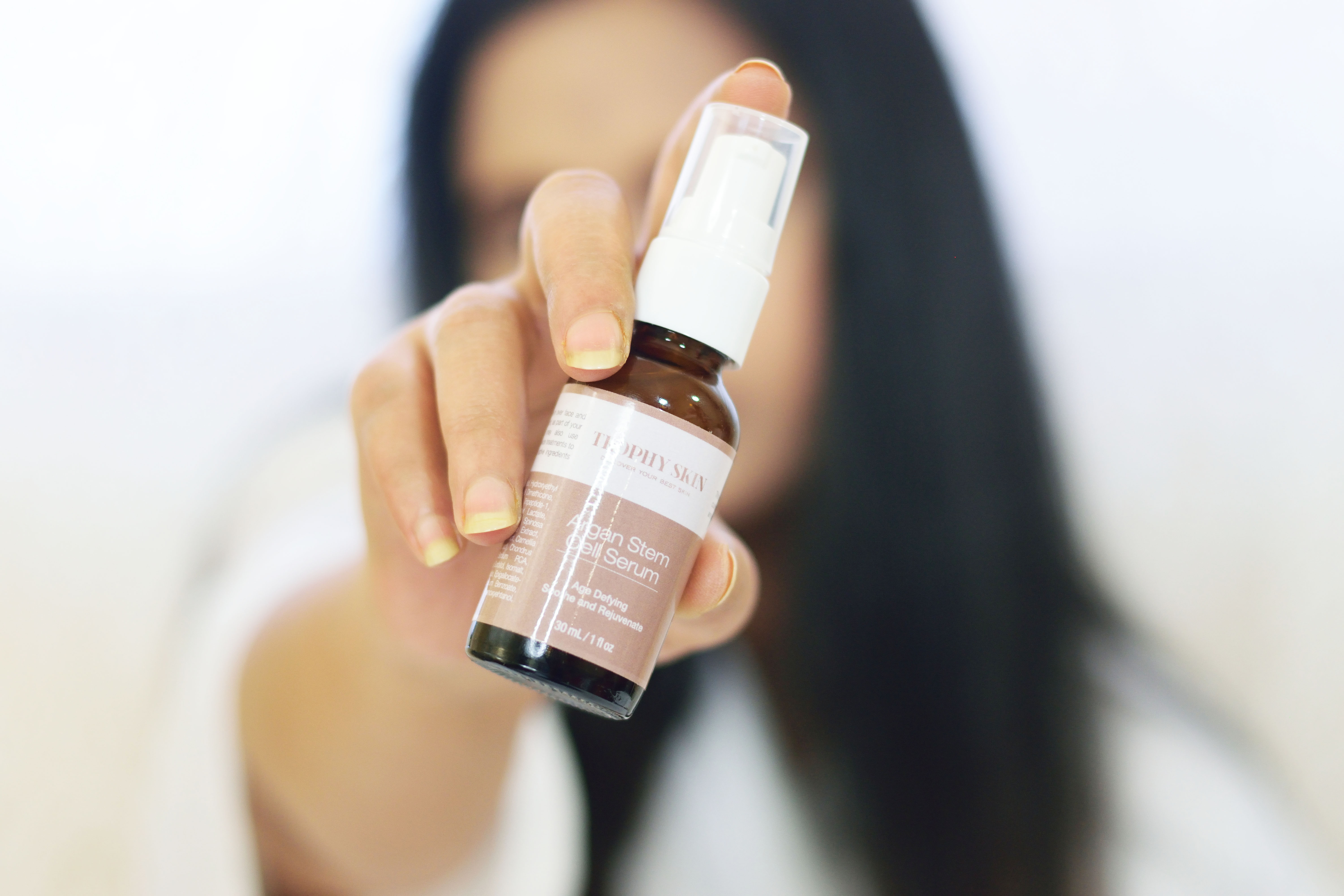 Trophy Skin MicrodermMD – Home Microdermabrasion system
Did you know that, during an average 24-hour period, we shed almost a million skin cells? That works out as around 30,000-40,000 every hour! So while you are thinking your lustrous young glowing skin is slowly fading away, it is actually hidden behind the dead cells. So it is very important to remove those dead cells which is not fully achieved by normal beauty products you use. To solve this comes Trophy Skin MicrodermMD.
Trophy Skin MicrodermMD is a home microdermabrasion machine which uses a dual action therapy of a diamond tip exfoliation and suction. It removes the outer layer of the skin of dead cells and increases blood flow to the epidermis which rebuilds collagen and elastin. The whole treatment takes only 5 min and you can do it on face, chest, hand and legs. It has an automatic mode which guides the user in the front panel screen stating which area to focus with desired time, speed and motion which is very helpful for beginners. It also has an advanced mode where you can program how long you want to use and where based on your needs. The kit comes with the diamond tip which is good for 6 months and multiple filters to use.
My Experience
The first time I used it, I was amazed to see how much dead skin got accumulated on the filter and that really said how amazing it works.  After multiple uses I can really see how the glow on my skin coming back. My skin feels so smooth and any spots or blemishes are gone! I am using it twice a week and it is so easy to use and takes just 5 min. I am glad I do not have to run to spa to do this and does not cost me heavy bills every month. I must say I can really see the difference and I am glad I chose this over hundreds of beauty products in the market which contains artificial chemicals.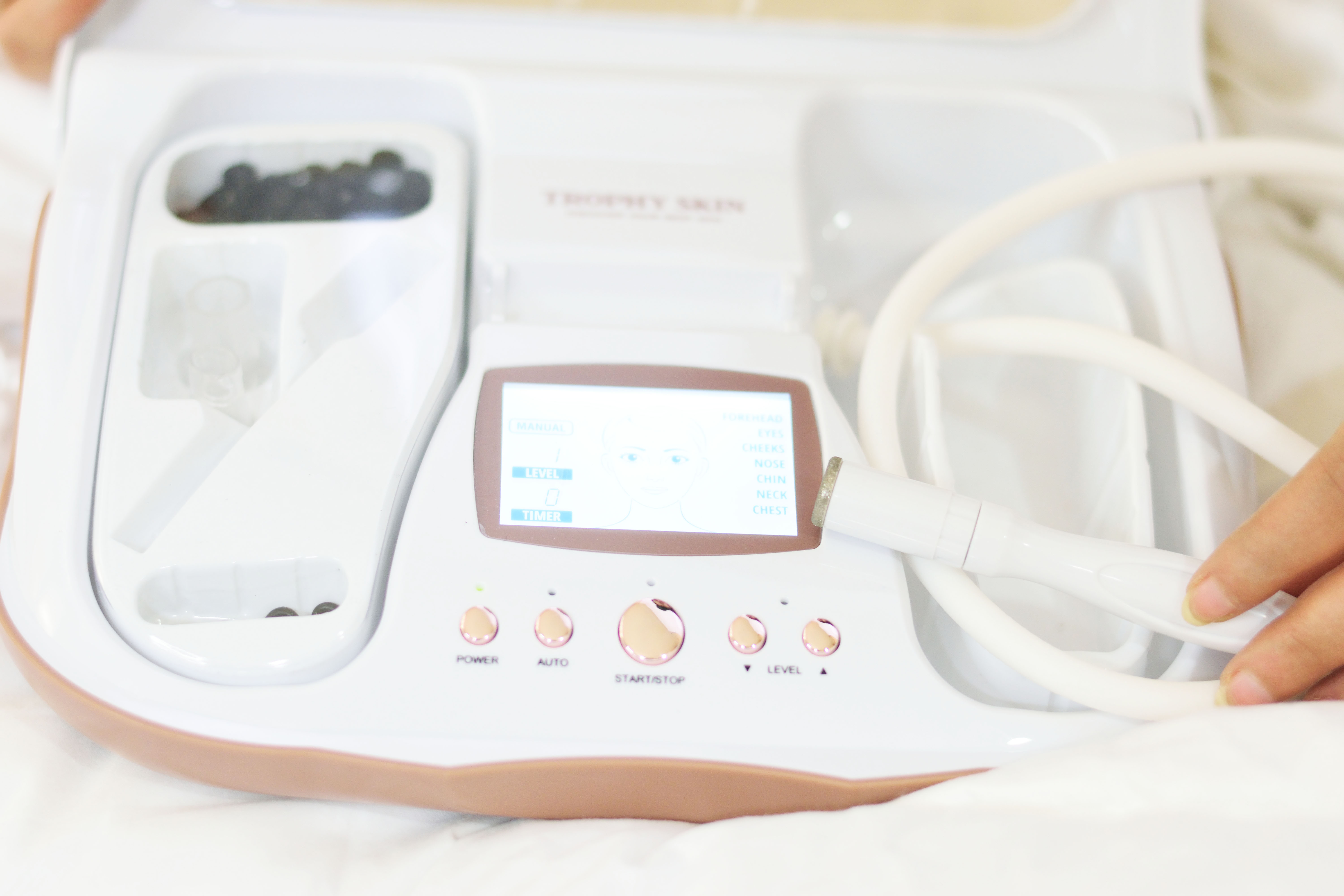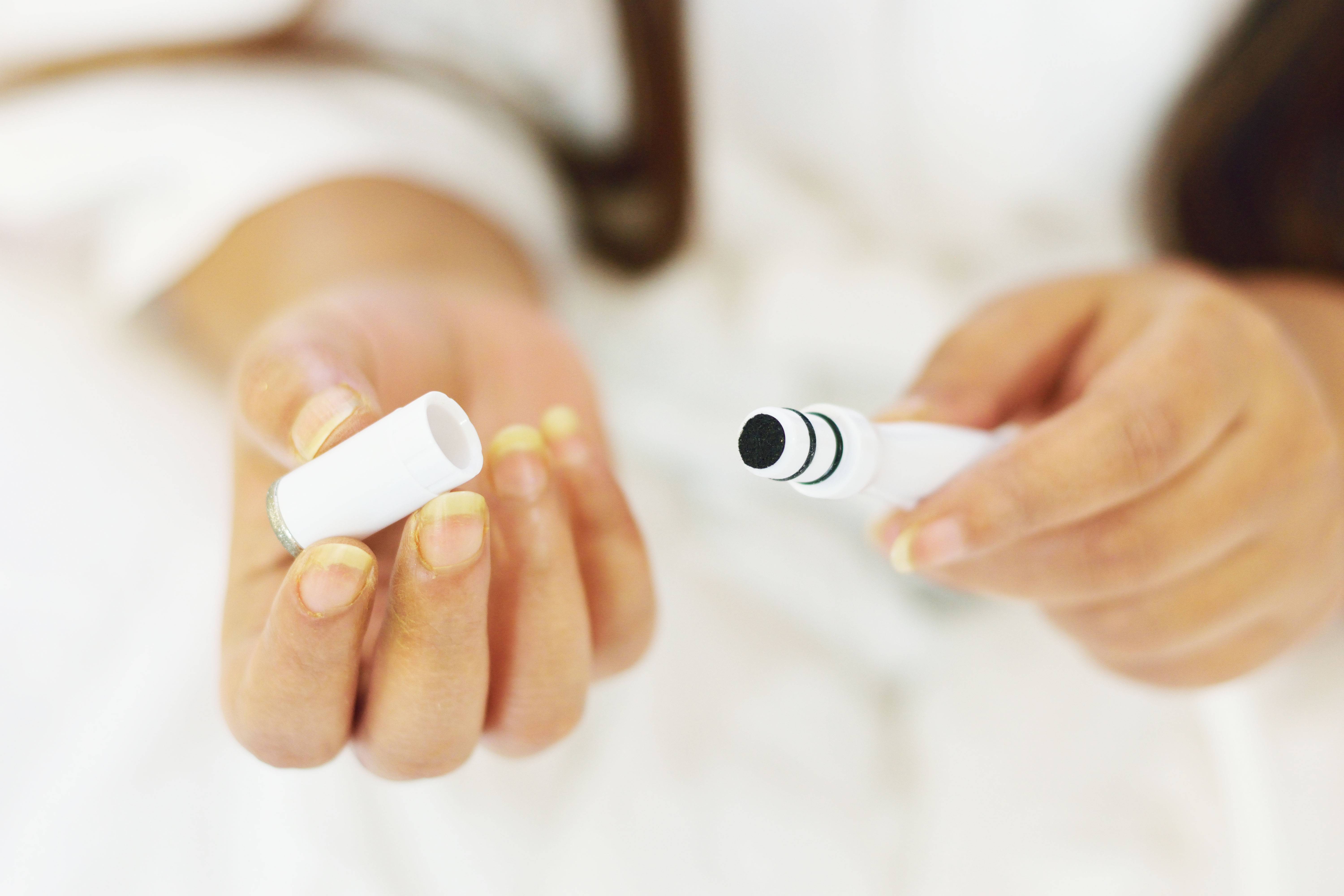 Where to buy
You can buy the system directly at Trophy Skin website in the link mentioned below. It has a very low cost of 299$ only which might be equal to your one visit to the spa for this service. It comes with hassle free 60 day returns, 3 year warranty and free shipping. I highly encourage to check it out and also know all about microdermabrasion and browse their other products to see what fits your goal and purpose.
Link to buy: MicrodermMD
Giveaway Time
If you really liked the product and would love it give it a try, then I bring to you an unique opportunity in collaboration with Trophy Skin to win this
Trophy Skin MicrodermMD system worth 299$
You can enter easily through the Rafflecopter form below. The options are very easy and takes only 2 minutes. Giveaway open to US only, age 18+. Surely try it out and the winner will be announced on 05th February 2018. The giveaway is an exclusive opportunity only for you, so don't miss this!!
If you liked this Trophy Skin Microdermabrasion at home review and giveaway, please hit the Love button, comment and subscribe to my newsletter to get all my blog posts right to your inbox. Also don't forget to follow me in Facebook, Instagram and Twitter.