A Romantic Getaway to One King West
"The best feelings are those that have no words to describe them"
Hi Loves,
Welcome to the month of February and as you know this time of the year always brings the love and romance back to our lives because of the Valentine's Day. And believe me at whatever age you are there is no good excuse to not celebrate the Valentine's Day. I still remember my teenage time when the little chocolates, roses and Valentine's Day Cards always used to intrigue me so much. Although that phase has passed by but still every year I always try do at least one romantic getaway with my partner around this time. This year was no exception and this time we went to heart touching romantic weekend staycation at the One King West Hotel and Residence. I am not sure how much I can describe the experience in words but I will try! Some of you might not know about the hotel so let's tell you about the hotel first.
About One King West Hotel and Residence
One King West is located in the heart of the Downtown Toronto with lots of happening pubs, bars, restaurants all around and within walking distance from the subway and Eaton Center. It is a perfect blend of architectural heritage with rich history and modern style comfort living. The building's history goes back to 1879 when it was the head office of the Dominion Bank or later the merged Toronto-Dominion Bank for 126 years and is regarded as an Ontario Heritage Building. The architecture of the building has been restored perfecting while giving it a contemporary touch.
The hotel has this Dominion bank tower which houses some amazing Historic suites molded in modern style furnishing keeping the historic architecture alive. Then it has the adjoining "silver" Condo Tower of 51 stories with some astounding fully chic modern style Tower suites with magnificent city and lake view. All suites come with in suite kitchen, laundry and other amenities which will make your extended stay relaxed and comfortable or may be encourage to rent it or even become an owner of one!
A Warm Greeting and the Amenities
So let's talk about our romantic staycation now which will unfold all the other amenities of the hotel. As we reached, the personalized Valet Parking took care of our car and in a matter of seconds we were in. The first view of the welcome lobby just put me in awe. The rich historic architectural beauty could be seen on the ceilings and walls. I am a huge lover of fancy chandeliers and oh the chandeliers they have are beyond any portrayal. It adds so much richness and detail to the overall environment.
The hotel hosts 7 different venues for arranging your small get together, birthday, anniversary to splendid dream weddings. The inside architecture and decorations of the wedding halls are immensely satisfying to just stare at and wish my wedding had been here! The most notable is the Vault which is the original Dominion Bank Vault kept as is with a gigantic iron door and clearly one of the most exotic wedding destination I have ever seen!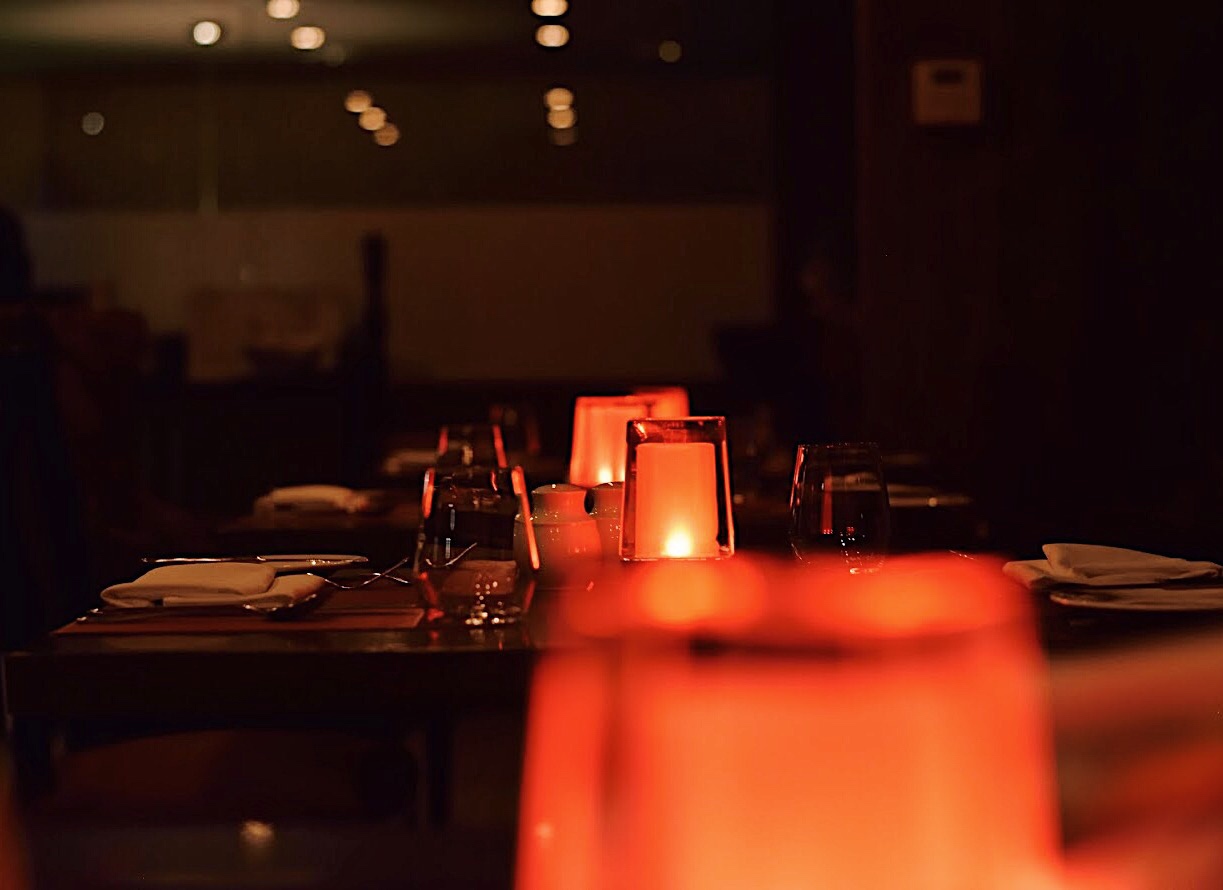 While I was quite lost at the beauty of the grand staircase and huge chandeliers above which you can see in the pictures, my partner quickly did the check-in which was easy and told me about the modern rooftop terrace "Fifteen hundred" for weddings and parties and the rooftop Fitness Centre which sounded amazing. In second the lift took us to our suite on 46th Floor and we were standing in front of Suite 4607.
The Suite, view and THE JACUZZI
We were staying in the Tower Prestige Suite and the inside of the suite was so classy! It had a living area with comfy sofa and table with an adjoining open kitchen which had all the modern amenities perfect for the stay. Then there was a master bedroom with a king size comfortable bed and TV. Then the most attractive feature is the bathroom with a large JACUZZI tub where you can sit and see the whole Toronto city and lake in front of your eyes. The setting was so dreamy and beyond any imaginable beauty. I really had so much fun in the Jacuzzi!
The view all around the suite was breathtaking where you can see the CN Tower and most of the Toronto city. Being on the 46th floor you will really get a top eye view and it was amazing to watch the city lights at night.
One King West arranged for a nice bottle of wine and a lovely arranged cheese board for us where were there once we entered the room. It was so romantic to dip in the Jacuzzi with wine and cheese and watch the busy Toronto city filled with snow in front of our eyes. I have been to many romantic getaways before but this this experience was heart touching and I can't compare anything with this beauty.
The dining and food
One King West has different 5 star dining options, one being the Teller's Bar and Lounge where we sip up some cocktails sitting at the bar and then the lounge restaurant setting was so quixotic with candles on all tables. We had some shrimps and momo for appetizers which were good size bites and really delicious. Then we had the steak dinner which was big 12oz juicy steak perfectly cooked and I ate to my heart's desire! Finished off with Cream Brulee and New York Cheesecake which ended our perfect romantic dinner in seamless sweet note.
Next morning we went the Teller's Bar for the buffet breakfast which had an immense treat of eggs, sausage, bacon, meats, muffin, cakes, pastries, fresh fruits, yoghurt, fresh juice and I can just go on and the menu will not end! We wanted to have the breakfast in room to enjoy the view again so we brought it to our suite. It was such a pleasure to slip in their comfy bath robes and slippers and have the breakfast on bed gazing at the beauty of the CN Tower.
Then we packed and checkout was easy while valet brought our car. We hit the road in minutes with a heart filled with joy and satisfaction with a perfect Valentine romantic getaway finished. Generally I always become sad for the holiday to end but this time I was not because I had everything I desired from this romantic staycation and I promise One King West – I will definitely come back again!
Fulfill your Romantic desire this Valentine
The major things we all need in a romantic getaway is good accommodation in a romantic setting, a breathtaking view, top dining options and 5 star amenities – One King West has them all. Our staycation at the One King West was filled with romance, surprises, comfort and let us rekindle our romantic bond reminiscing our old days while One King West took care of the rest.
If you are thinking of romantic getaway in Toronto this Valentine's Day, One King West has arranged for an exquisite four course prix fixe Valentine's Day Dinner with Live music. Then book a Tower or Historic Deluxe Suite and you can spend the most romantic night in a promotional price as little as only 300$. It is the best way to surprise and pamper you loved one!! Check the link below to see all the details now:
So hope you all liked reading my post on a romantic getaway to One King West. There were many pictures taken but only able to share a few best ones. Check my Instagram account and you will get to see the actual videos from my stay on my Instagram Story. Let me know what you are planning this Valentine's Day. Bye for Today and see you all in my next adventure. If you liked this post, please hit the Love button, comment and subscribe to my newsletter to get all my blog posts right to your inbox. Also don't forget to follow me in Facebook, Instagram and Twitter.
*This post was done in partnership with One King West Hotel & Residence, but all opinions are entirely my own!
XOXO