Last minute Valentine's Day Gift Ideas
"Gift me with your heart and I will treasure it always"
Hi Loves,
Valentine's Day is almost there and I always get so tensed at the end if I have brought the right gift for my partner. Finding a gift for Valentine's Day is so tricky because you need to understand mood and desire of your partner plus you need to select a gift which shows your love towards your partner. If you are still biting your nails and have not decided yet what to give to him or her, here is my top 5 favorite gift ideas which you can get easily in stores or online and gift in time for Valentine's Day.
1.

Valentine's Day staycation and dinner at One King West
There is nothing more romantic gift than a luxurious and romantic time you can spend together on Valentine's Day. One King West Hotel and Residence in Toronto is offering an amazing deal of a 4 course prix fix dinner with live music which will set the mood romantic and make you fall in love with each other once again. Now instead of heading back home after dinner, you can just relax and spend the night in a Historic or Tower suite in their hotel with modern setting and amenities and a must mention some breathtaking views of the Toronto city and lake. I really can't think of a better gift than this! Check my post here to read my experience of staycation at One King West and see all the pics, which will give you a feeling of the experience.
Availability: Book it now in the link below.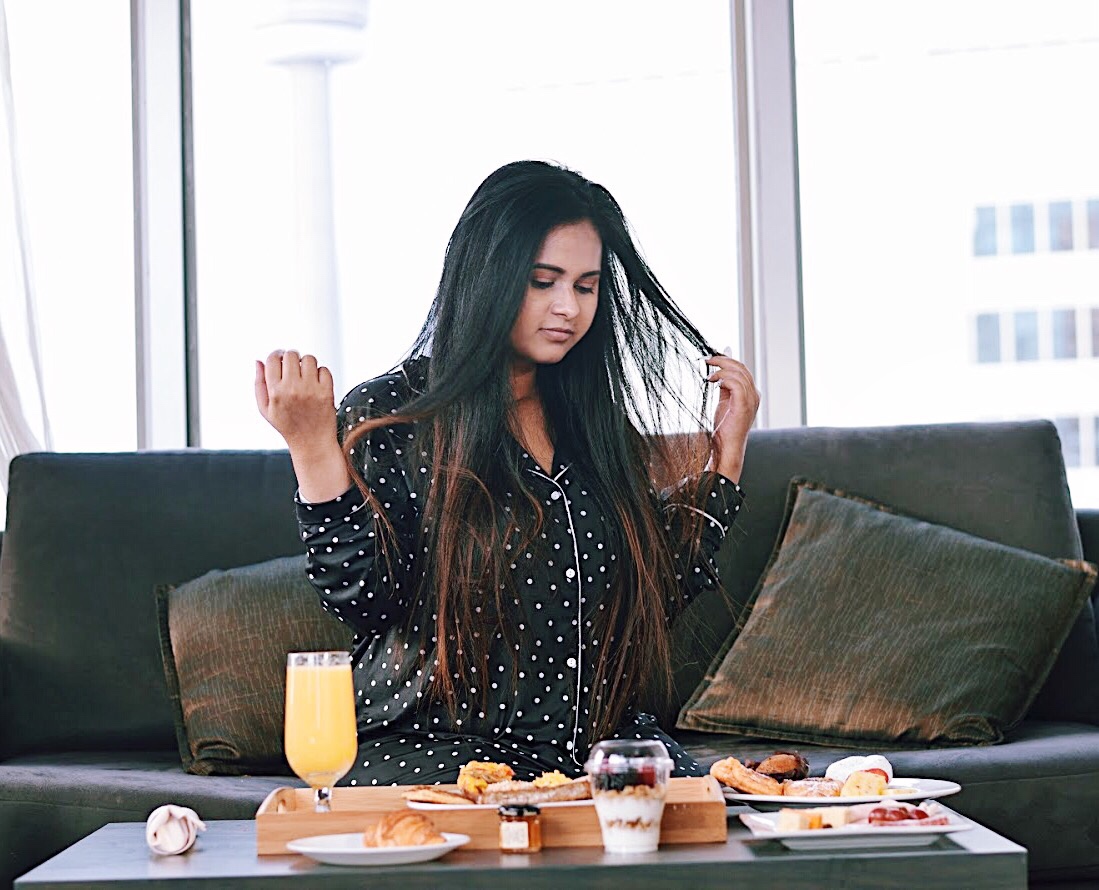 2. Valentine Lingerie from Anita
This gift idea is actually for men to gift to their beloved lady or all you girls can gift it to yourself too! There is nothing more personal and satisfying than to gift a lady some innerwear. It is more better when you gift it from a brand which has 132 years of experience in combining brains and beauty in their bras – Anita Lingerie. Established in 1886, Anita creates high-quality lingerie and swimwear in five collections, including: Anita Active, Anita Care, Anita Comfort, Anita Maternity, and Rosa Faia. Anita's expert fit, premium quality and diverse size range from AA – J can meet the needs of every woman. Anita's extensive collection includes lingerie, sports, maternity and nursing bras.
Here is some special Valentine Love products you can check out:
THE DINNER DATE – Scarlett Underwire Bodysuit, $165
Perfect for under a dress or jumpsuit for a smooth and supported silhouette.
Featuring an underwire for bust support and straps that are lined with fleece for a soft touch on the skin. Lace inserts on the cups with bow detailing at the base of the straps provide added femininity, while stretch tulle inserts around the legs create a lengthening effect.
Size/Colour: Available in black and dusty rose, cups B – G / 34 – 42.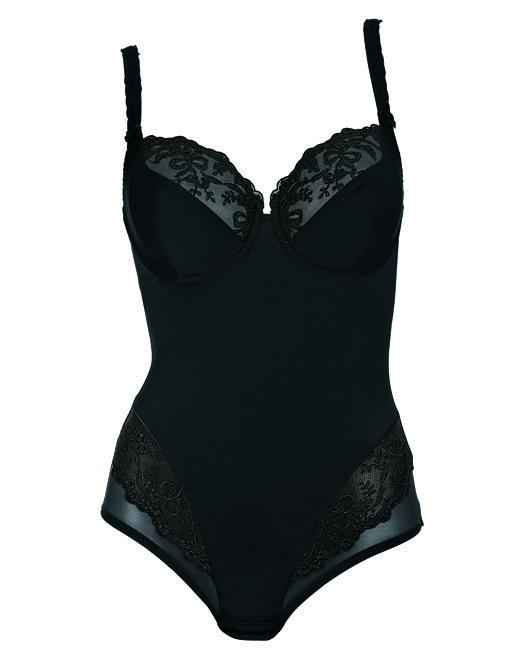 THE HOT (YOGA) DATE – Maximum Support Air Control DeltaPad, $130
Keep things close to your heart while doing sun salutations.
 Providing maximum support while also being air-permeable and extremely light weight, the patented "DeltaPad" concealing foam cup is exclusively designed by Anita.It has an ultra-light, semi-transparent mesh fabric reveals a deep v-cut, creating a sexy yet supportive look.
Size/Colour: Available in white, blue/orange, anthracite and pink/anthracite, cups AA – H / 30 – 42.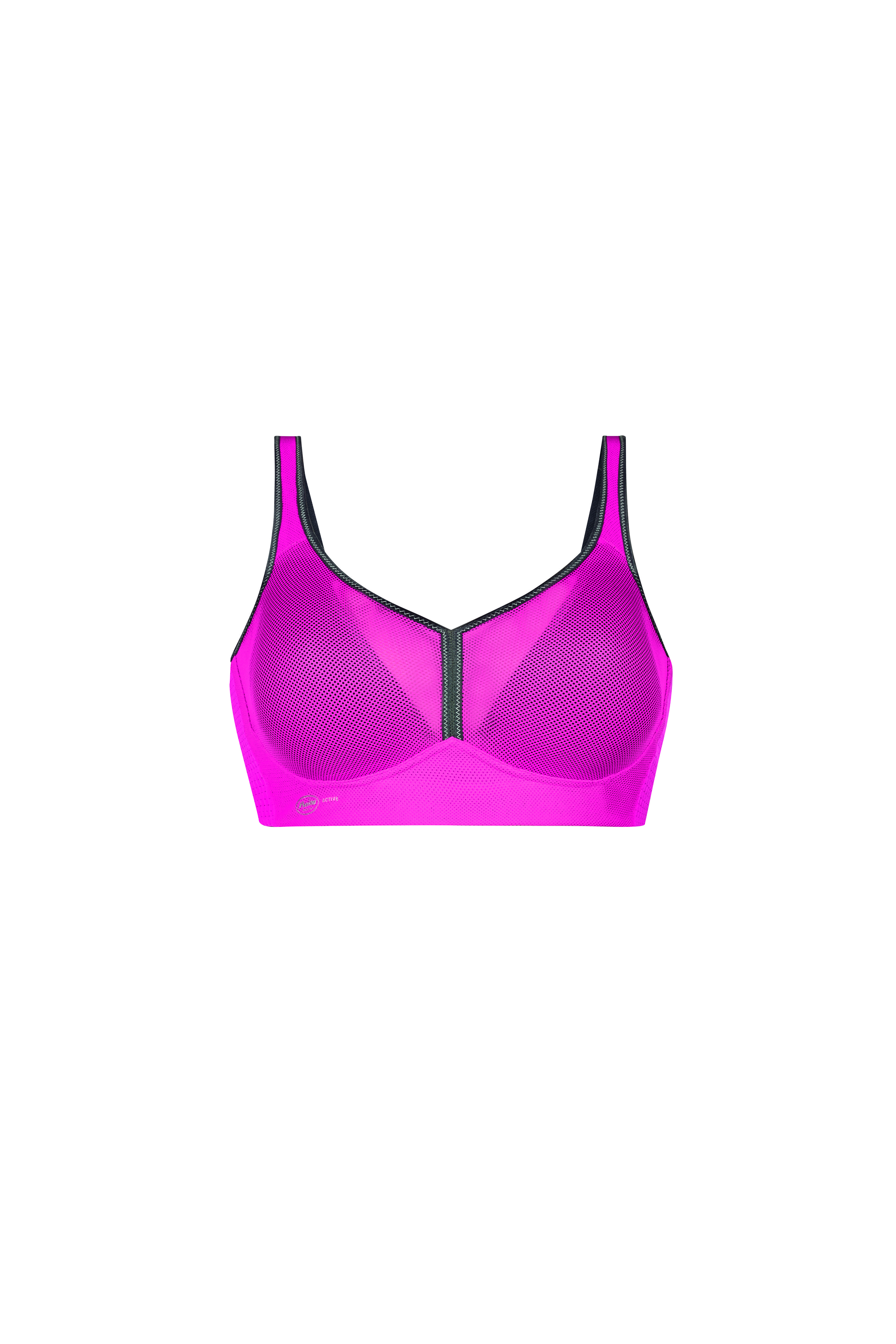 THE NETFLIX & NESTING DATE – Seamless Wireless Maternity Bra, $55
Cozy up and binge watch those TV shows while feeling extra comfortable.
No underwires! This bra simply grows with the wearer thanks to its lightweight, breathable microfiber while the high-cut straps and smooth fabric deliver a sleek and minimalist look.
Size/Colour: The Seamless Wireless Maternity Bra comes in white and black and is available in cups B – E / 32 – 42.
THE BABY DATE – Fleur Underwire Nursing Bra, $82.50
With a third wheel in tow when easy access is a must.
Full nursing support which runs right into the strap provides stability while nursing and featuring a combination of floral lace design with an opaque charmeuse fabric underlay.
Size/Colour: Berry and black, cups C – J / 30 – 46.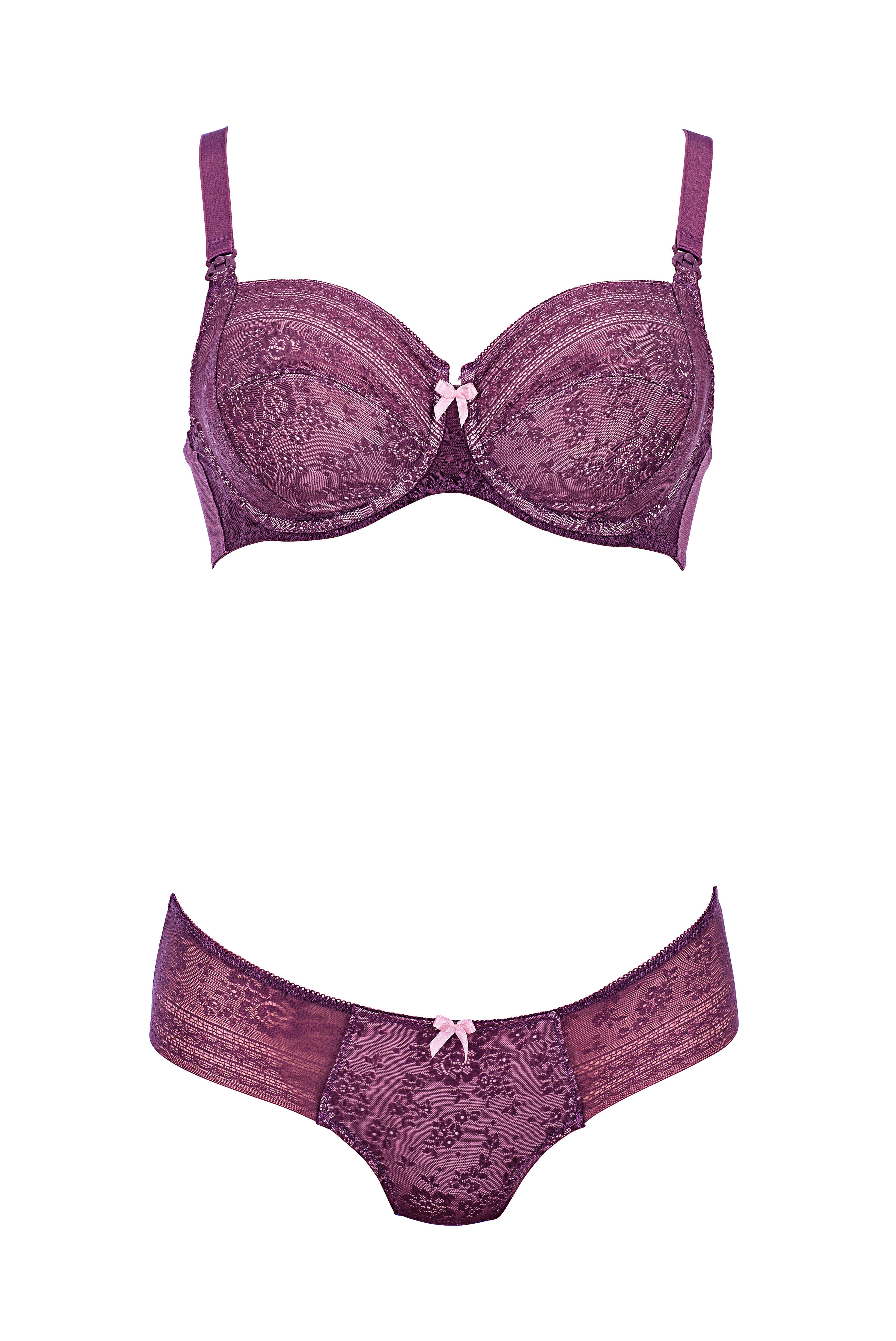 THE FIRST DATE – Underwire Bra Louisa, $120
For an uplifted, well-rounded look…and date.
The three-part cup and ergonomically shaped underwires ensure proper fit while the filigree butterfly print and floral embroidery on semi sheer tulle makes it perfect for Valentine.
Size/Colour: Pink, crystal and black, cups B – H / 32 – 42.
Availability: Anita is available at over 500 specialty stores across Canada.
https://www.anita.com/en_global/store-locator.html
3. Winter Skin care from Avene
This Valentine season is to fall in love with your skin first!! So I am loving these amazing skincare products from Avene Canada. They are so useful specially with this cold weather outside. The most amazing is the Avene Thermal Spring Water which is captured right at its source keeping all the soothing and softening properties in. The cleansing lotion, moisture mask and compensating cream all have helped me keep my skin soothed, moisturized and always hydrated. These let me really fall in love with my skin. Also they are one the best Valentine's Day gift for a girl!!
Availability: They are available in any Shopper Drug Mart or Hudson Bay stores.
4. Just launched His and Her perfume from Elizabeth Arden
Valentine's Day is at the door and the fragrance of love is flowing through the air. The best Valentine's Gift to me has always been perfume and this year my choices are these just launched Juicy Couture Viva La Juicy Soiree for her and John Varvatos Artisan Pure for him with Elizabeth Arden Canada. The Viva La Juicy Soiree has a lively mix of fruity and floral smell of kiwi, mandarin, Indian Sambac and Jasmine which I can really match with this passionate month of the year💘 The bottle is just beyond imaginable beauty with pink splatter, bow, gold detail and festive charms. The Artisan Pure on the other hand has a revitalizing blend of citrus and fresh herbs with woody accents. The bottle is wrapped with a hand-woven rattan stem with a natural draftwood cap and foot. Overall the best gift to exchange on this Valentine's Day and wear to the romantic dinner date that is planned.
Availability: They are available in any Shopper Drug Mart, Sephora or Hudson Bay stores.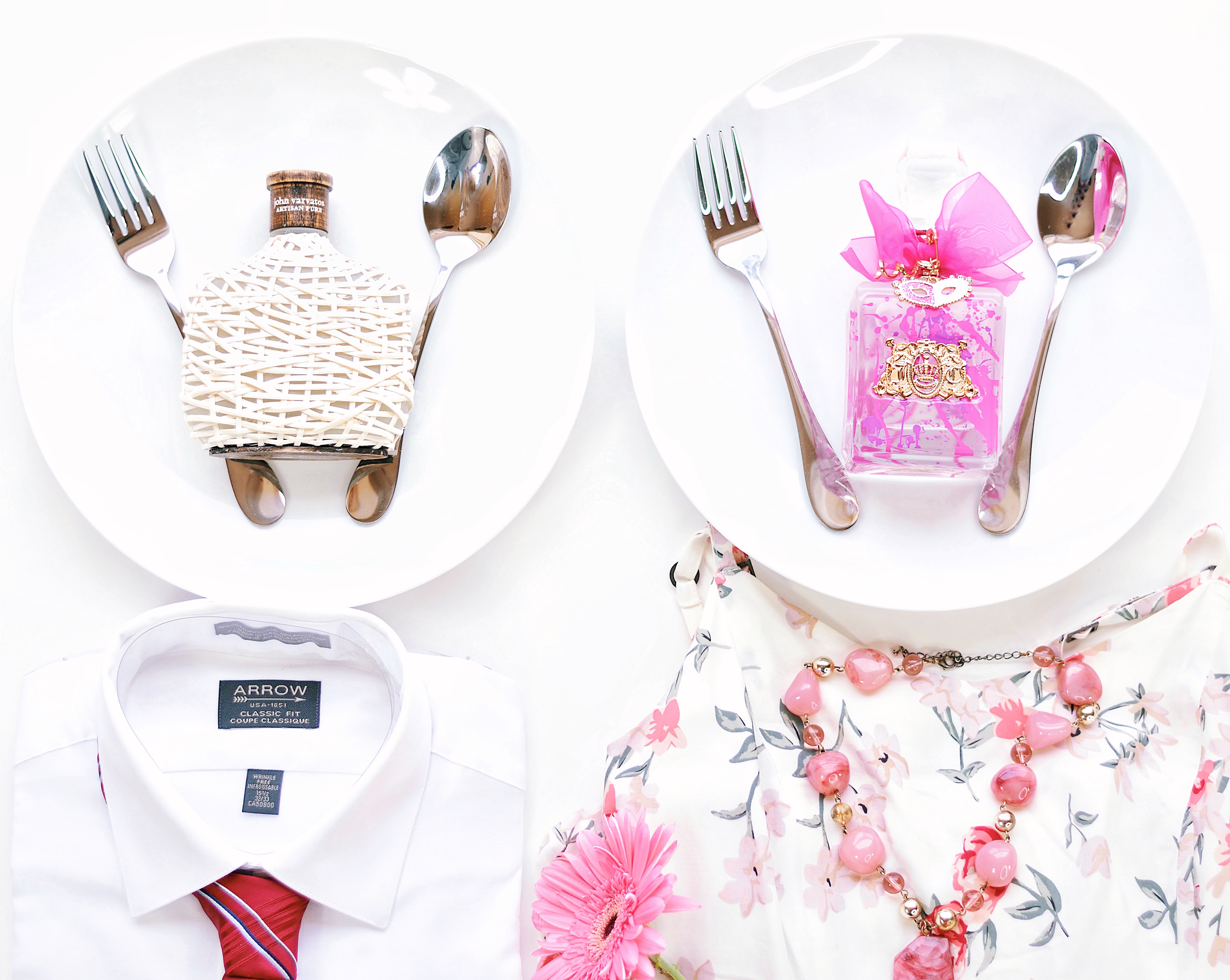 5. His and Her's Watch from Medium Watches
A Watch is always very valuable gift and since you always wear it on your wrist, it is like you are carrying the love with you. Medium Watches is a Canadian watch brand who offer some authentic collection of selective timepieces with which you can capture every moment of life. They offer watches for both men and women in two lovely designs they call "Summit" for His and the "Peak" for her inspired by the mighty Rockies of Canada to where they belong. The most notifying feature of their watches are all their straps are interchangeable and they  also offer a wide range of leather and mesh straps to choose from. I have a Peak Black/Rose Gold watch from Medium Watches which is an elegant masterpiece and  brings with it a style and charisma. The classic design of the watch  is ideal for all occasions and the mesh strap brings a versatility to the look.
Availability: You can buy these watches directly from Medium Watches in the link given below. Use my personal discount code "THATNEONGIRL25" to get 25$ off your order at Medium Watches. They offer free shipping on all orders to US and Canada and with expedited shipping you can get it right in time for Valentine's Day.
https://www.mediumwatches.com/
Hope you liked my last minute 5 Valentine's Day gift ideas. The special thing is they are all available easily in Canada and you can get it just before Valentine's Day. If you end up getting any of these, please let me know. If you liked this post, please hit the Love button, comment and subscribe to my newsletter to get all my blog posts right to your inbox. Also don't forget to follow me in Facebook, Instagram and Twitter.
XOXO